Description
Get ready for GIRLBOSS 2.0!
Be EMPOWERED! Hear from these amazing female entrepreneurs and learn what it means to be a GIRLBOSS!
Come hear from and meet founders of Bulletin, LLC, A Girl in Traffick, See Jane Go, The Pointe Shop Inc., & Valenza Chocolatier! Join us for our panel + Q&A and meet each founder to learn more about them and their ventures!

The event will be on February 6th at the Beach at the UCI Cove @ 7-9PM. *Check-in & photobooth opens at 6:30PM*
Need a ride to the Cove? We got you covered! We will be giving rides at the UCI Flagpoles.
Please complete this form: https://goo.gl/forms/sncL8PbOz0bEhclr1
Refreshments provided and photobooth will be open for pictures!
____________________________________________________________
Panelists:
Amy Jo Pedone of Valenza Chocolatier: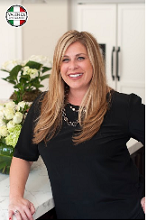 Before becoming an award winning Certified Master Chocolatier Entrepreneur, Amy Jo was at the top of her game in the commerical real estate finance leading world after graduating from the University of Wisconsin-Madison Business School. She had a "what would you do if you could start all over?" moment after the passing of her beloved cousin Sheri at the young age of 37 to Ovarian Cancer in 2008. Her creative entrepreneur side broke through her analytical, structured self and launched her into pairing her Italian heritage with the wonderful world of fine chocolate. Being half Sicilian, she grew up making Italian cookies from 100+ year old family recipes, holiday chocolate covered cherries, and turtles. In 2011, she completed the Professional Chocolatier Certification and Internship through Ecole Chocolat Professional School of Chocolate Arts in Vancouver, Canada and worked with Chef Chocolatier Patrick Peeters, a distinguished US Ambassador for Barry Callebaut and prior member of Godiva's Research and Development team in Belgium.
In three short years, she put Valenza Chocolatier on the map with accolades such as two time Six Star Grand Master Award for Best Chocolatiers & Confectioners in America by the International Chocolate Salon, three time LA Chocolate Salon Best In Show, a Silver Award Winner in the International Chocolate Awards Americas, and the Orange County Register's #1 pick for 2015 "Best Of" OC - Chocolatier.
Cassandra Miller of See Jane Go: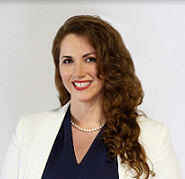 Cassandra Miller is the COO and Co-Founder of See Jane Go - a female-friendly alternative to UBER that aims to improve access for women to the benefits of the sharing economy by creating a safer,more comfortable ride and flexible income earning opportunities. Miller is a Founding Executive of the See Jane Go team and is responsible for leading the technology, customer service, strategy, and overall company operations. Cassandra is a serial entrepreneur who has spent her career building, developing, & growing service businesses. Cassandra earned a Bachelor's of Arts degree in Economics from UC Irvine. In 2010, she graduated with honors from UC Irvine's Paul Merage School of Business, Executive MBA program. Cassandra is passionate about rebuilding the lives of the hungry and homeless and serves on the Board of Directors for Pathways of Hope.
Esosa Agbonwaneten of Bulletin, LLC: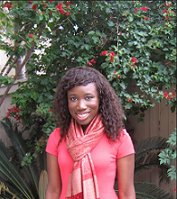 Esosa Agbonwaneten is the Founder and CEO of Bulletin. Bulletin is a productivity platform with a mission to help students navigate their academic experience successfully. Agbonwaneten was inspired to start Bulletin because of her own academic experience. As a pre-med student she understood the importance of time. When managing her schedule, she realized the traditional method of finding deadlines required hunting through various channels, which made it difficult to stay on top of opportunities that resonated with her. This realization led her to embark on a journey of entrepreneurship and launch Bulletin with a vision to make academic life simplified. Agbonwaneten earned a Bachelor's degree in Public Health Science with minors in digital information systems and anthropology from UC Irvine in 2014. She has appeared on PBS Studio SoCal, and has spoken at USC, UCI, and Cal Poly Pomona. On her free time, she loves to pay it forward by mentoring aspiring entrepreneurs, and students.
Josephine Lee of The Pointe Shop Inc.: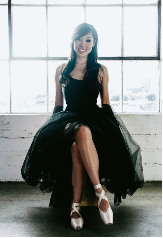 Josephine Lee is an industry leading entrepreneur and an award winning public speaker. She graduated from the University of Southern California in 2010 with a degree in Communications. After graduation, she joined Toastmasters International to continue her education in communication. In 2016, she rose above 35,000 contestants to win 3rd place in the World Championship of Public Speaking. This etched her in history as the first Korean American woman to place in the final stage. On the business side, she opened a dance retail store called Dancer's Choice Dance Supply in Irvine, CA in 2010. After recognizing a need for more accessible and knowledgeable pointe shoe fittings, she started a traveling pointe shoe fitting company called The Pointe Shop in January of 2014.The Pointe Shop offers professional fittings inside ballet studios as well as individual fittings at the flagship store in Santa Ana, CA.
Mamta Jain Valderrama Author of A Girl in Traffick: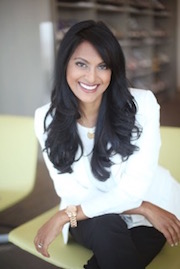 Mamta Jain Valderrama was inspired to write about organ trafficking after working for the second largest kidney care company in the United States. A Girl in Traffick is a coming of age story about Juhi Gupta, a poor village girl whose father's kidney is stolen.
Valderrama holds a journalism degree from George Washington University. She worked as a reporter and went on to receive an MBA from the University of Southern California, where she wrote an award-winning business plan on medical tourism. She resides in Los Angeles with her husband and daughter. Learn more by searching for "A Girl In Traffick" on Amazon, or visit www.mamtajainvalderrama.com.