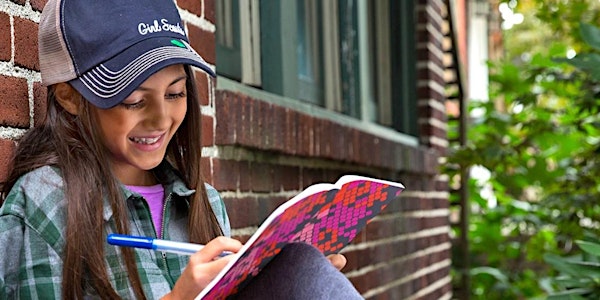 Girl Scouts Give Back: Giving Tuesday Letter-Writing Workshop
Participate in one of Girl Scout's National Service Projects as we write letters to isolated seniors this holiday season!
About this event
Join USA Girl Scouts Overseas, GlamourGals, and pop singer/songwriter Kristina Lachaga this Giving Tuesday as we try to set a world record for the most holiday notes ever written in 1-day. During this half-hour workshop, girls will learn 3 easy steps to writing heartfelt, impactful letters to our neighbors who need them the most!
Who: This event is open to all program grade levels (Girl Scout Daisies through Ambassadors) and adult volunteers.
When: December 1st at 12pm EST / 6pm CET / 2am (Dec. 2) JST
Cost: FREE!; donations to support USA Girl Scouts Overseas on Giving Tuesday are welcome (if you prefer to donate directly through our website, please click here)
Location: A confirmation email with Zoom meeting details will be sent 1-2 days prior to the event to the email address provided during registration.
Supplies: Girls should have handy some basic school/craft supplies for the letters – something to create on and something to create with. Paper and pencil is enough. If you're feeling extra fancy, crayons, markers, glitter, stickers, paint, etc. are great, too!
Additional Details: Additional information on Girl Scout's National Service Projects including a list of senior and assisted living facilities to send your letters to, letter writing tips, and the National Service project information form where you are encouraged to log your activity is all online here! If you wish to recognize your troop's participation with a patch, we recommend this Girl Scouts Give Back patch.