Description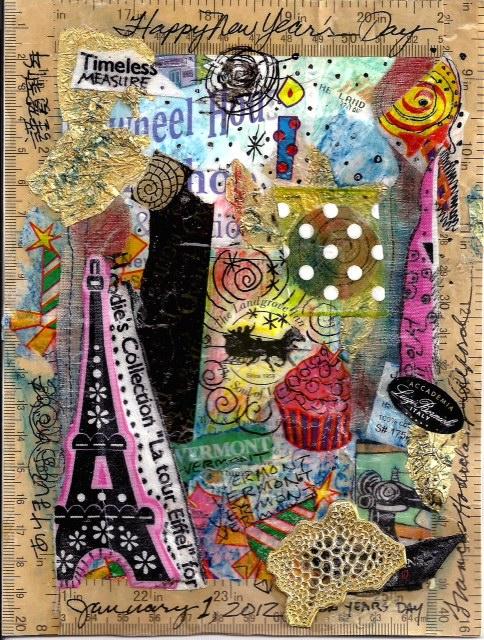 Girl Scout Collage Artist
Program
Sunday, November 12, 2017
,
3-4:30 pm
Green
Acres Center, Cafeteria
4401 Sideburn Road Fairfax, VA
22030


Cadets, Seniors and Ambassadors will have a blast using their imagination to create a unique art project out of a variety of papers, magazines and fabrics. Girls are encouraged to bring special items from home to incorporate into their work.
Enjoy refreshments, receive instruction and advice from a professional artist and earn the Collage Artists badge by:
•
Exploring collage art
•
Focusing
on composition
•
Creating
with color
•
Using
found objects
•
Sharing a message
Meet the Artist: Barbara Mingo is a professional artist and private art teacher living in Fairfax, Virginia, with over 20 years experience. Ms Mingo creates private commissioned works of art, teaches after school art programs and gives private lessons.
Admission $25 all participants – includes all supplies, Collage Artist badge, and refreshments.
Open

to adults and girls

of all ages

.

Non Girl Scouts, siblings, friends and adults are always welcome!
Register individually or as a group. Drop off event


Hosted by Fancy
Girl Tea Parties, Crafts & Bling LLC
jf
.rubeiz@yahoo.com
Facebook.com/
fancygirlteaparties
/
Ways to Register:
Return paper form with payment (no fee) a

vailable at

http://fancygirlteaparties.com/girl-scout-badge-programs
Eventbrite (small fee charged)




Girl Scout Discounts and Patches + Girl Scout Community Program Partner + Girl Scout Leader/ Owner + Girl Scout Employees

= Girl Power in Action!!


Date and Time
Location
Refund Policy