Description
Bard College at Simon's Rock in association with Girl Rising and Marah Koprowski Presents selected chapters from Girl Rising, the film that sparked a global movement for girls' equality and one of the most successful media-for-social-change projects of our time.
On hand to talk about the Film, its subject matter and the organization will be Girl Rising CEO, Christina Lowery and event sponsor, Marah Koprowski.
The event is free with suggested donation. All proceeds will benefit Girl Rising through the Girl Rising Impact Fund and its global campaign for girls' education and empowerment. (A small processing fee will be included in your online donation.)
Register to attend online here or call 413-528-7400 and leave us your name, email address and best number to call. We'll be happy to register you.


---


ABOUT THE ORGANIZATION
Girl Rising's mission is to educate its viewers on the importance of girls' education. Their platform works to inspire change by sharing the stories of real girls and their struggles to obtain an education. Girl Rising uses the power of storytelling to change the way the world sees and values girls. Together with partners, they launch high profile campaigns to bring visibility to the issues girls face and inspire people to dismantle the barriers that hold them back. The film shares the stories of nine different girls living in nine developing countries; Cambodia, Haiti, Ethiopia, Peru, Sierra Leone, Afghanistan, Nepal and Egypt, as they struggle to change their lives and the communities in which they live.
The following chapters of the film will be screened as a part of the evening's fundraiser:
Cambodia - Sokha is an orphan who spends her day working at a dump to salvage metal. Her life changes when she is given the opportunity to go to school, where she excels.
Haiti - Wadley starts her life in a school, but when an earthquake tears down her city, it also tears down her ability to go to school. Now she must be clever and fight for her right to be educated, even if it means defying the rules.
Ethiopia - Azmera's brother saves his sister from a life of young marriage and motherhood by reminding their mother that Azmera's education should come before marriage.
Peru - Senna uses the power of poetry to stay motivated in school, despite the harsh circumstances surrounding her in a cold, coal mining town and the loss of her supportive father.
Christina Lowery, Girl Rising CEO is passionate about narrative storytelling as an engine of social awareness. She has been with Girl Rising since its inception. Christina is responsible for the strategy and execution of Girl Rising's expanding work around the globe, currently with campaigns in India, Nigeria and The Democratic Republic of the Congo and launching in Latin America and the Middle East in 2017. Her portfolio includes the production of new Girl Rising-branded media, implementation of GR's global programs and ongoing engagement with public and private sector partners, foundations, media partners, educators, and grassroots supporters. The efforts of Christina and her team have yielded a global campaign with broad and deep impact and a brand which is now synonymous with girls' empowerment.
Prior to becoming CEO, Christina was Girl Rising's Managing Director and the Supervising Producer of the original Girl Rising film. Her passion for storytelling is founded upon decades of experience in documentary film and television, having contributed to, produced and overseen films for, ABC, CNN, Bill Moyers, Martin Scorsese and Robert Deniro, among many others. She holds a B.A. in Comparative Literature from Brown University and a Masters in International Community Planning from the University of Texas, Austin. She lives in New York's Hudson River Valley with her husband and three children.
Marah Koprowski, Event Sponsor, was compelled to produce this screening after meeting the foundation's CEO, Christina Lowry, and learning about the impressive mission of the Girl Rising film and Impact Fund. Marah's life has been infused with global awareness, as a child of Peace Corps volunteer parents, through a love for travel and adventure, and as part of the international community of Dragone Entertainment Group. Marah is the recent recipient of the Mustafa Diversity Scholarship, awarded through the State University of NY and believes that our most important and hard won asset is an education. Following in her mother's footsteps to pursue a career in medicine and human aide, Marah is currently working toward her Masters degree to be a Physician Assistant.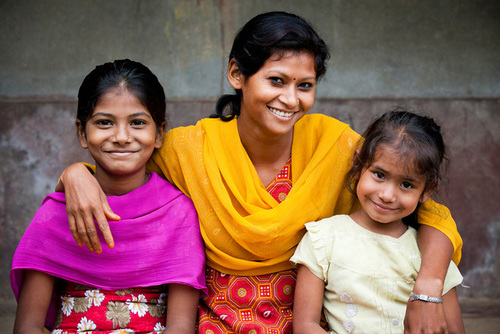 For more information on this and other events at Bard College at Simon's Rock call 413-528-7400 or email danielartscenter@simons-rock.edu