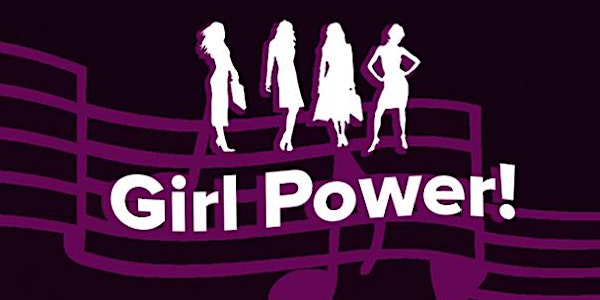 Girl Power! Women working in the Music Industry Conference: Blending Careers in Entertainment & Technology
When and where
Location
San Francisco State University Downtown Campus 835 Market Street 6th Floor San Francisco, CA 94103
Description
Fiero Flair presents the third annual...
Girl Power! Women Working in the Music Industry Conference
Blending Careers in Entertainment & Technology
The only conference that addresses the specific needs and challenges of women who work, or desire to work in all aspects of the music industry is back!

April 16, 2016 marks Girl Power's 3rd year as the epicenter for empowering women with professional or budding careers in the music industry.
This year's theme, "Blending Careers in Entertainment & Technology," will focus on the unique work and career challenges that women face in a shifting entertainment climate driven by media and impacted by technology.
(pictured: 2015 Panelists and event producer) 2015 Panelists:
click here
Attendees will benefit from and enjoy the following:
Shared strategies for establishing and advancing entertainment/media business careers

Tips on how to leverage your career interests and profits across multiple industries

Insights into starting and operating your own entertainment business enterprise

Advice on how to strategically develop a sustainable career as a modern music artist

Structured networking intervals

And much more!
(pictured: 2015 conference networking)
This year, we present The Music Artist Lounge, created and designed to provide professional development, collaboration and networking opportunities for the creative demographic of singers, musicians, songwriters, and producers who may not benefit directly from the educational offerings of the Girl Power Conference, but can certainly benefit indirectly from the confluence of resources that the event provides.

The Artist Lounge is a value added segment of the Girl Power Conference, and has its own agenda, activities, and admission fee.

Guest appearances by established music industry professionals (from the creative and business side) will take place throughout the day.

*Tickets exclusively for The Music Artist Lounge do NOT grant permission into the Girl Power Conference.
Full admission to the conference grants admission to The Music Artist Lounge and the educational/business panels of the Girl Power! conference.
Be informed. Be inspired. Be there! Girl Power 2016
YOU CAN PAY CASH AT DOOR FOR ENTRY.
*Male music industry professionals are welcome to attend.
*This event is equally great for women in other areas of the arts, entertainment, event and tech industries.
Go Green! Take BART: venue is just above Powell Street BART.