Description

WHAT IS GIRL IT'S YOUR LIFE SUCCESS TOUR?
A Powerful Conversation Specific for Women Created by Women to Address the Growing "PINK Elephant" In the Room "An Unfulfilled Life."
There has never been a more important time to awaken for us as Women. Girl It's Your Life Success is a 4-hour action-packed seminer/talk event designed to help REINVIGORATE your Life guiding you forward to Reclaim your VOICE, FOCUS and SUPERPOWER(S)
The Girl It's Your Life Success Tour has traveled throughout 17 Cities across the United States with a final stop in Toronto Canada. Girl It's Your Life Success Experts will be live helping you UNPACK the answers and PRIORITIZE the right action steps guaranteed to Empower and Accelerateyou.
Get ready to Ramp Up your INNER GAME in just 1 Day. Girl It's Your Life Success event will take your Happiness, Health, Money, Business, Job, Prosperity & Consciousness to the Next Level. You will Discover powerful insights and techniques for creating radiant health, happiness, prosperity, peace and flow in your life and relationships. If you have BIG Desires for your life, and you're ready to finally call them in… this conference event is for you.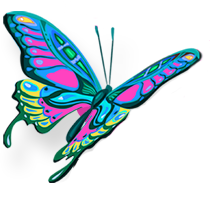 Speaker Guest Dr. Renee Sunday
UNLEASH Your Economic Potential and Power!
Join in on the GirlPreneur Conversation
Learn Specific Actionable Advise that covers everything from overcoming self doubt, to pursuing side hustles, revenue strategies and crushing it.
Special Guest Appearance and LIVE Performance By "JOYA"
GIRL IT'S YOUR LIFE SUCCESS TOUR presents live in ATLANTA "JOYA" she is an American singer and Songwriter born in Detroit Michigan. Joya has an incredible voice that makes you move and sway. She has a long history in the music industry; having worked with Vincent Herbert on her first album, released her second indie album under Nile Roger's company (with partners Du & Dan) sung for and written with great artists like Mary J. Blige, Carl Thomas, Ray J, Sheryl Crow, Jimmy Jam & Terri Lewis and so many other gifted and talented artists. Joya began her career in songwriting in the late 2000's and transitioned into Film & TV to work with Showtime, Fox and other independent film producers throughout the decade. In 2017 she stepped in the women empowerment arena and there was FORD "Born To Roll" Campaign & Girl Go Be Great Conference!
We look forward to seeing you in Atlanta,GA
Registration starts at 11:30am on event date.
For More Information Visit: www.girlitsyourlifetour.com
Email: Support@loripelzer.com