Girl in VR

Friday, September 22, 2017 at 7:00 PM

-

Saturday, September 23, 2017 at 12:00 AM (PDT)
Event Details

Where Weird Ideas Thrive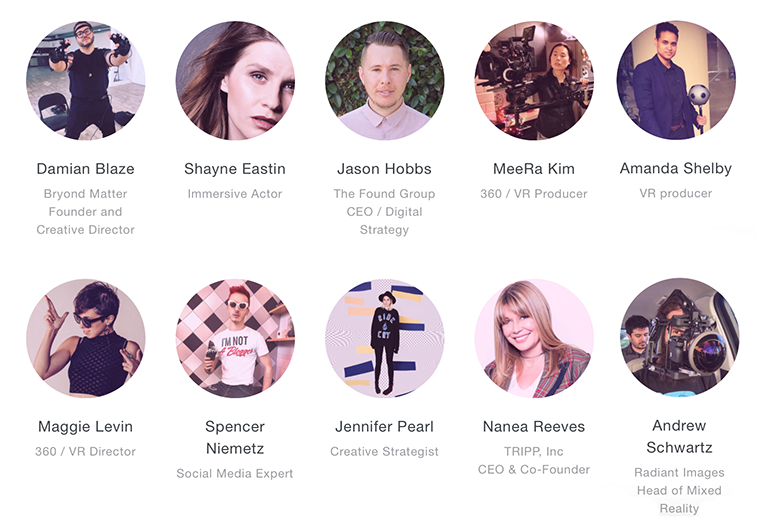 On September 22nd, from 7pm until midnight, we're taking over Upload LA for a night of virtuality, art, and techno-ology. 
UPLOAD LA ADDY:
4505 Glencoe Ave,
Marina Del Rey, CA 90292
This is a FREE 21+ social event 
Event features:
Panel discusson 7pm-9pm
All night VR's and MR Demos 
Art 
Music 
Food/ Drinks
---
7:15pm - 8pm
Panel 1: "Content Creation & Gender Roles in VR" 
This is a discussion on how gender plays a role in the creation of content in 2017. Especially in relation to virtual reality where POV can be described as a new language. What is the impact that we have as content creators regarding gender inequality today? What responsibility do we have for how our content effects the intended and unintended audience? How can we affect positive change through the work we make?
Amanda Shelby - 360 / VR Producer

MeeRa Kim - 360 / VR Producer

Maggie Levin -360 / VR Director

Shayne Eastin - Immersive Actor

Nanea Reeves - CEO & Co-Founder, TRIPP, Inc.
8pm - 9pm 
Panel 2: "The Future of Social - Social Media in 2666" 
How will we all relate to each other in the future? What tools will we have? What obstacles do we run into now as social media personas, creators, and marketers? How will that translate in VR, AR, and beyond?
Jennifer Pearl - Creative Strategist  

Spencer Niemetz - Social Media Expert

Damian Blaize - Founder & Creative Director of Beyond Matter

Jason Hobbs - Social Media / Content Creator  

Andrew Schwartz - Radiant Images
9pm - Midnight 
Music x GIANNA GIANNA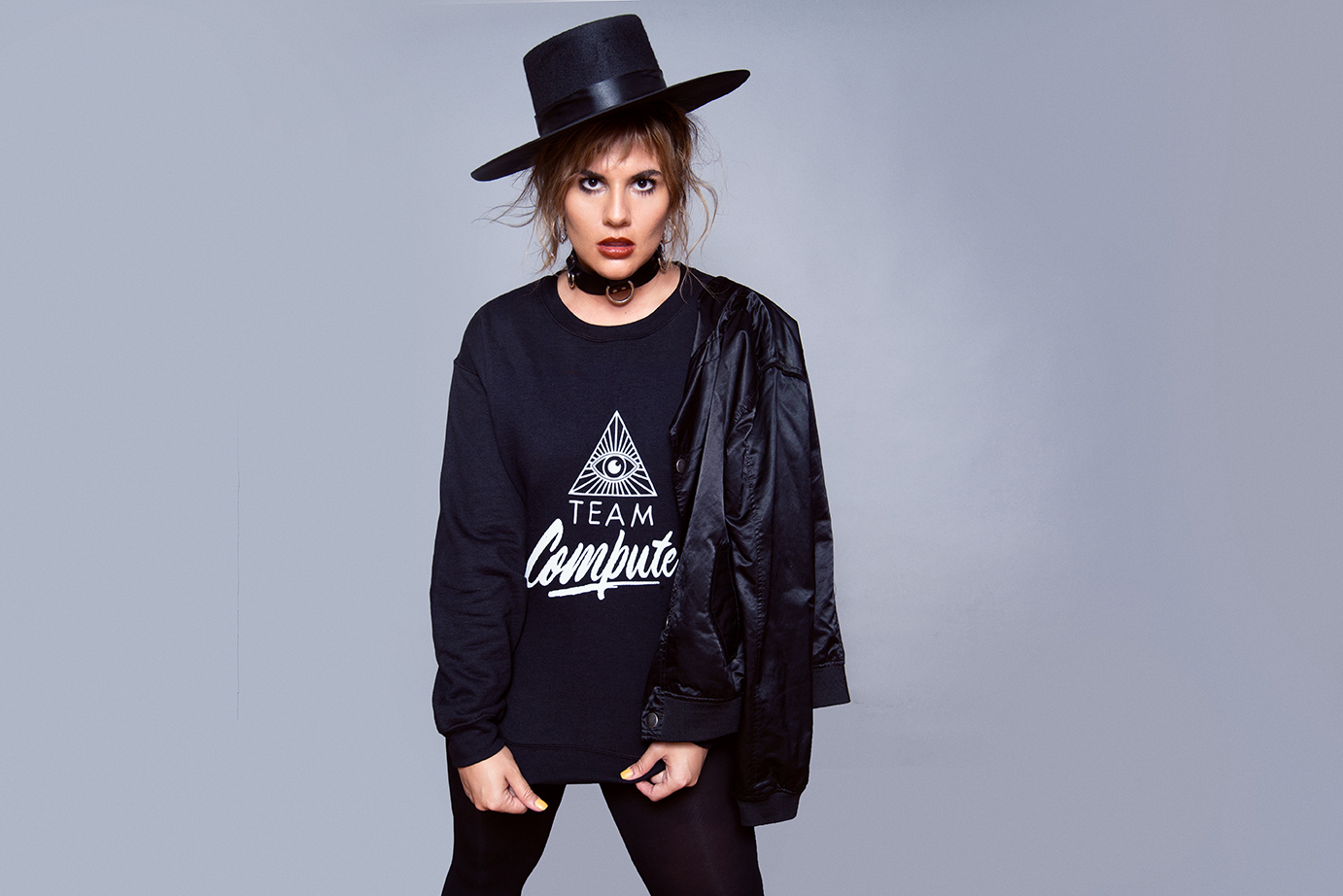 Documentation of authenticity and creative productive growth in action, without compromise. Expression through visual art, poetry, philosophy, lecture , dance , production and more- Gianna Gianna as the vulnerable subject , growing, using her work as proof that through documentation through artistic platforms you will be able to see the progression. Eternally working toward communication and awareness Having played with and / or collaborated with major acts / artists including:
David La Chapelle, Peaches, Blondie, Die Antwoord, Diplo, The Ravonettes, Crystal Castles, Margaret Cho, and many more. Featured in multiple media outlets such as: Juxtapoz Magazine, Vogue, MTV Fuse Tv, Spin magazine, Nylon Japan, La Substance, V magazine, Schön magazine, Stalker S magazine, Purple Magazine, Vice, The Register, Howl Magazine, Paper, Axis Unchained, modeling for Unif, Principal Parfum, Ditch Planet, Substance Japan, SuperChief gallery, and many more.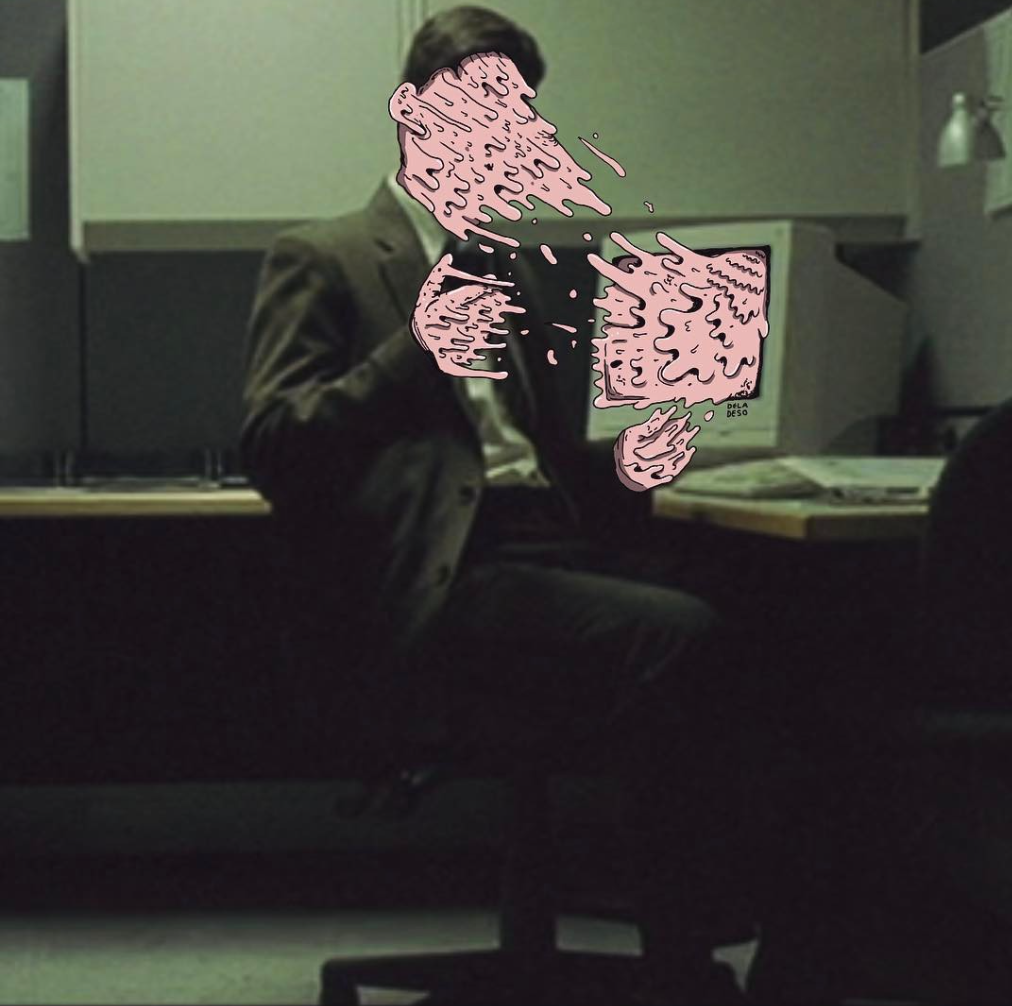 Guest Artists & Collectives
Visit us on FACEBOOK, TWITTER, INSTAGRAM, LIVE JOURNAL, WEBSITE
---
Jennifer Pearl - Creative strategist / Content creator
Jennifer Pearl is an entrepreneur and creative strategist whom works with entertainment and celebrity brands to design immersive experiences. Her passion is telling stories, tapping into her unique visual aesthetic to engage viewers over a broad range of medias, from social media to print or motion ad campaigns. She infuses much of my work with high-level concepts that give audiences the gift of discovery and continued enjoyment. Her focus is on bridging the gap between humans and next generation technology. She produces, conceptualizes, and executes 2D photo/video projects, 3D photo/video projects, & 360 video content. She loves holograms, artificial intelligence, mobile apps that yell at her, and anything with glitter on it. She has also co-founded a networking group called "Girl In VR", which pairs content creators with experts in the field of tech. She has worked on digital campaigns for Linkin Park, The Lumineers, Garbage, Alexa Meade, The Naked and Famous, Emo Night LA, Viz Media, and more. 
Jason Hobbs - CEO The Found Group 
Jason Hobbs is a marketing veteran with over a decade of advertising agency and dotcom experience. He's developed marketing strategies and managed execution for everything from brick and mortar retailers to pharmaceutical companies with $100 million to $1 billion annual revenues, to startups with growing revenues. In 2011, he formed the digital marketing agency, THE FOUND GROUP, focusing in on the music industry. The agency acquired clients ranging from Loma Vista Recordings to Sony Music, Coldplay to Mumford and Sons, and everything in between. In 2015, he sold proprietary technology and began consulting for startups, later going back into the music industry to run the digital marketing department for Machine Shop / Linkin Park.
Damian Blaze - Beyond Matter
Spencer Niemetz – Social Media Expert 
Spencer Niemetz is a social media brand manager, editor, and content producer with an emphasis on fashion and music. His work is featured on nasty gal, diesel black gold, mtv, buzzfeed, and one of his tweets even wound up in a cnn article about thanksgiving, which he proudest of that one.
aside from his on-paper career stuff, his hobbies include collecting fun clothes, running around music festivals, hosting parties all over L.A., and live streaming most of his meals. His phone doesn't get much downtime.http://www.spencerniemetz.com
Andrew Schwartz  -  Mixed Reality at Radiant Images
Andrew Schwartz, is a high level technical creative producer on the bleeding edge of reality. This Wizard started his career in television over 20 years ago as a wunderkind visual effects supervisor on projects for NBC, Sony and Jerry Bruckheimer. He quickly transitioned to film and started as a Senior Compositor in 1999, at Rhythm and Hues, on Stuart Little. By 2008, he had comped his way around the world and was now working as a stereoscopic colorist on the 3D feature Journey to The Center of the Earth. Which led him into the Stereo3D world; where he was one of the stereo3D compositor on the blockbusters Avatar, and Alice in Wonderland. Currently, with over 60 credits in film and television, he's a proven innovator and veteran of the industry. Utilizing his past experiences,  360 and VR came naturally next. Delivering projects from Mini for the New York Times, to working with Lytro on 360 light-fields. Since joining Radiant Images as Head of Mixed Reality, The Schwartz always brings a unique take combining cutting-edge technology with creative decisions. That unique point of view has been invaluable to them as they forge a path into the future.
Amanda Shelby – VR Producer
Amanda is a Reality TV Director and Virtual Reality Supervisor from Natchez Mississippi. For nearly a decade, she has worked professionally in the entertainment industry. Wearing many hats throughout her career has allowed Amanda to become extremely proficient in key areas of production including, directing multi-camera shoots, managing large crews and talent relations. After a successful stint as a Field Director, Amanda has transitioned into project development and consulting. She has developed, packaged, and licensed unscripted television content for several production companies, networks and individual television enthusiasts. Currently, she serves as the Head of VR Production at Radiant Images. Working closely with VR clients, she creates custom solutions and develops strategic workflows that ensure that each projects creative vision is flawless executed. Her expertise in virtual reality (VR) matches Radiant's reputation as an industry leader in finding innovative VR solutions and developing new VR tools. Additionally, Amanda specializes in creating custom formats that seamlessly include brand integration and product placement. Her unique brand of storytelling has allowed her to create a portfolio that spans several networks from ESPN to Lifetime. Whether it is exciting sport documentaries or heartwarming makeover series, Amanda has a proven track record for delivering quality projects under budget and on time.
Nanea Reeves - CEO & Co-Founder, TRIPP, Inc
TRIPP is a new start-up focused on creating transformative mood altering experiences that are digitally delivered. As CEO of TRIPP, Nanea brings over 15 years experience in digital distribution, video game technologies and mobile application development. Prior to co-founding TRIPP, Nanea was President & COO of textPlus, one of the top mobile communications applications on the iOS and Android platforms. Before joining textPlus, Nanea was the COO of Machinima, an online video influencer and content network focused on video games now owned by Warner Brothers. Nanea has also served as Chief Strategy and Product Officer at Gaikai, a cloud gaming company acquired by Sony Playstation. Previous to Gaikai, Nanea was SVP/COO of Global Online for Electronic Arts where she was responsible for building the foundation for EA's digital revenue streams. Nanea came to EA through their acquisition of JAMDAT where she was SVP of Enabling Technologies. JAMDAT was one of the first breakout mobile games company with a successful IPO in 2005 before being acquired by EA in 2006. Nanea is very committed to supporting the evolution of the technology sector in Los Angeles and has worked as an Advisor and Angel Investor in many exciting So-Cal
start-ups including Oculus, Haku and Saucey. Nanea is an active mentor and enjoys public speaking having given 3 Tedx talks on various subjects – including one focused on why girls should play video games. An avid
meditator, Nanea also spends her free time playing video games, her ukulele and golf. She is also very active in her late husband's non-profit Bodhicitta, Inc. as well as dedicated to helping women in recovery at the Peggy Albrecht Friendly House.
MeeRa Kim – 360 / VR Producer
Experienced producer with a demonstrated history of working in the motion pictures and film industry. Skilled in 360 Spherical Videos, Web Series, Music Videos, and Creative Development. Experienced producer with a demonstrated history of working in the motion pictures and film industry. Skilled in 360 Spherical Videos, Web Series, Music Videos, and Creative Development.
Maggie Levin – 360 / VR Director
Maggie F. Levin is a screenwriter & director with rock n' roll roots. She is the co-creator of Chicks Who Script, a podcast about women in entertainment. 
Maggie is the director/creator of THE ROCKY HORROR HIPSTER SHOW,  a live rock club production that has played to sold-out houses for the past three years. She is the director of THE FRIENDLESS FIVE (now available on Fullscreen), and writer-director of VR film VAIN: THIS PARTY SUCKS (Nashville Film Festival). Last year, she directed forty voter registration PSAs for YouTube Multicultural, and collaborated with Anna Akana to create FAE, a VR horror short film. She's currently a staff writer & director on Season 2 of MISS 2059 (New Form Digital/go90). 
Awards include the Young Playwrights' Inc. National Competition (Finalist), "Freaks & Geeks" Short Film Competition (Winner), the Bright Ideas Magazine/Slamdance "Alphaville Remixed" Competition (Winner), SoCal Creative & Innovative Film Festival (Best Comedy for her short film LOVESICK), and The Lionsgate/Twilight: New Voices Competition (Directing Finalist). 
Shayne Eastin  - Immersive Actor
Shayne Eastin is an actress and immersive performer known from Los Angeles, California.  She can be seen playing "Ember" in Jon Braver's upcoming VR series "Delusion: Lies Within" from Skybound Entertainment.  Other upcoming VR projects include "Victor Mathieu's Scary Nights" and Butcherbird Studios' "Qu'est-ce Que C'est."  She regularly appears in the cult theatre phenomenon "Urban Death" at Zombie Joe's Underground Theatre and just finished a run of "D(istillery)," an installment of Annie Lesser's site specific immersive theatre project. She's appeared in several commercials.  Upcoming films include Travis Steven's "Better Off Zed" and Victor Mathieu's "The Monster Project."
When & Where

Upload LA
4505 Glencoe Ave
Marina Del Rey, CA 90292


Friday, September 22, 2017 at 7:00 PM

-

Saturday, September 23, 2017 at 12:00 AM (PDT)
Add to my calendar