Girl Go BIG #1 Growth Event For Professional & Entrepreneur Women
About this Event
PLAY BIGGER.LEARN SMARTER. EARN GREATER. LIVE BOLDER. CREATE A BIG SPLASH IN 2020
You're Just One Day of Growth Away!
THE #1 GROWTH EVENT FOR PROFESSIONAL and WOMEN ENTREPRENEUR(S)Ready To GO BIG... Happening Decemeber 7th Atlanta GA.
You Have The Opportunity To Dive Into A Full Day Of Power And Going BIG. And Be One Of The (50)Forward-Thinking Driven and Action-Taking Professional and Women Entrepreneur(s)
Ready To Jump Into Life Bigger... Go somewhere new. Do something different. Surround yourself with the best.
Ready To Ask For What You Want Bigger... Clearly communicate your desires. Be bold. Be assertive.
​Ready To Learn Smarter And Get The Right Strategies, Tools & Tactics To... Play to Win rather than Play to "not lose".
​Ready To $$Earn Bigger... Position Yourself For More Income. Letting go of Scarcity and claiming your Abundance.
Ready To Stand In Your Power Bigger... Remain open to your own power, trust yourself, and be-boldly authentic.
​Ready To Give Yourself Permission To Play BIG...Unleashing your burning desire to go after your biggest desires.
FULL DAY EVENT AGENDA [ DECEMBER 7TH ]
SESSION ONE: [10:30am to 12:30pm]
Shift Your Perspective To Play BIG
In this deep-dive session you'll discover(4) four essential mindsets and key concepts directly linked to your ability to "Play BIG".
LUNCH BREAK: [12:50pm to 1:50pm]
VIP Play BIG Roundtable Lunch PLUS Entertainment Guest
*Bonus Session "Play BIG" Roundtable For VIP Guests (Led by Lori Pelzer master coach)
Roundtables offer an informal and intimate setting to share best practices around a very focused theme and specific topic within the professional and entrepreneurial space. Roundtables are discussion based and will not feature a formal presentation. We encourage our attendees to come with questions. Roundtables are limited to ten people per topic and are first-come-first-served. Get your VIP seat early to guarantee your spot. *Only All-Access (VIP) pass holders
SESSION TWO: [2:00pm to 4:00pm]
Boost Your Mastery Skills To Learn SMARTER
In this power-packed session you'll discover how to use effective tools to: Sharpen your brainskills, unlock your best insights and things you can incorporate into your every day routine to reach the top of your game and sckyrocket your professional or entrepreneur positioning.
EVENING BREAK : [4:15am to 5:15pm]
Play BIGNetworking & Get Together
This year's event has an exciting PLAY BIG Networking and Get Together session. We also encourage our attendees to relax, enjoy hotel amneties, take photos at our photo area and absolutley celebrate, connect and create new relationships that can lead to lasting frienships and cash driven projects. The"Get Together" has a designated inspired space that you can relax in and connect during the session.
SESSION THREE : [5:30pm-7:30pm]
Push Your Limits To Earn GREATER
In this high energy session you'll explore revenue possibilities that will ignite the brilliance brewing in your brain. PLUS discover the magical formula to increasing your current professional pay by 2x times or earning multiple six figures in 12 months as a entrepreneur.
SESSION FOUR : [8:00pm-9:00pm]
Your Future Of Living BOLDER
In this visual session you will learn how to use innovation, creativity, ingenunity and passion using (1) tool many of Lori's clients have used to map out your 2020 BOLD Life.
Yes! Reserve My Seat Now!!!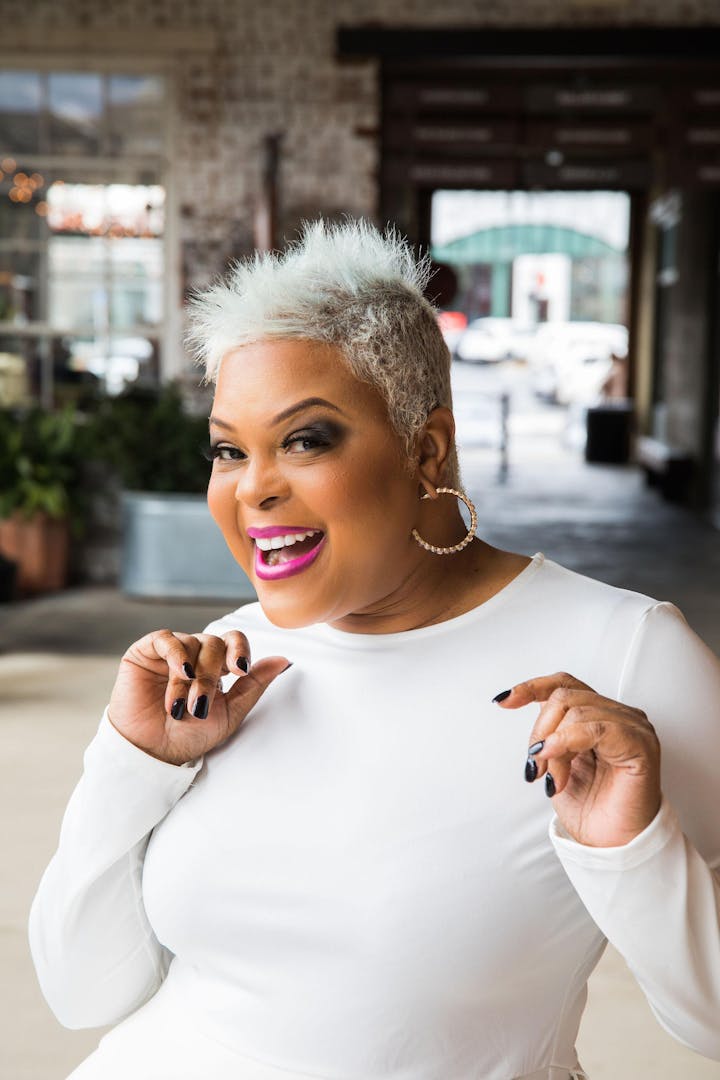 MEET YOUR HOST The Woman Taking You BIG! Lori Pelzer CEO & Master Success Coach
Rated by audiences as one of today's most Inspirational Keynote Women Speakers On The Rise and award-winning Business & Lifestyle Success Coach, Lori Pelzer will show you how you can play bigger.
After surviving poverty, sexual abuse, abandonment, and teen pregnancy, Lori now lives a STORY of Success with nearly a 25-year entrepreneur career. She has been on a DREAM journey of educating and inspiring thousands of women and people throughout her many years as a speaker.
Today, Lori has been featured on major medias such as ABC, NBC, FOX Affiliates, appeared in featured articles and guest on top-rated podcast and radio medias across the US and Canada.
Lori has created an expanding offline and online community of women reaching nearly 50,000 women collectively. She has created over (35) live conferences seminars and private events both small and large, and continues to pack out her events.
Yes! Reserve My Seat Now!!!

YOU'RE JUST ONE DECISION AWAY FROM PLAYING BIGGER.
This INSPIRING Event Is Dedicated To Your GROWTH!
Finding an event dedicated to your next level growth is a commitment and an investment of your time and money. Girl Go BIG is worth your valuable time and hard earn dollars. This year's event has even more impressive value.
So....Join in the growth experience with 49 other success-focused women just like you that will be soaking up 1 FULL Day of must-know professional growth strategies and business tactics plus, unbelievable marketing ideas, inspiring entertainment, awesome networking opportunities and life-changing moments.
This is going to be the BEST event you've invested in this year. GIRL GO BIG has no LIMITS and we're playing bigger this year. We've shared this event with Women from all over the United States and Canada. Are you going to be among the best and brightest dedicated to your Professional or Entrepreneur GROWTH?
You don't want to miss this. If your serious or curious, here are the top reasons not to miss this #1 Growth Event For Professional and Entrepreneur Women on December 7th Atlanta GA
YOU'LL DISCOVER: HOW TO BUILD A BOLDER LIFE
Stop seeing your life through LIMITED lens and traditions, grab hold of the reins go somewhere new do something different than you've ever done. This is the event for you to stretch your courage and surround yourself with the best. Take this opportunity to DIVE IN.
YOU'LL DISCOVER: HOW TO TAKE NEW RISKS TO GROW YOUR BUSINESS TO HIGHER LEVELS
The world of business for women is moving at lightning speed and the future of your business will be at stake if you're not equipped to keep up. Your next level growth is vital to be positioned in this new hyper-fast technology marketplace.
YOU'LL DISCOVER: HOW TO MULTIPLY YOUR INCOME
It's time to invest in yourself at a level that ultimately demands your best. A Multimillionaire once said "You are either getting better or you're getting worse and yes, staying the same is getting worse"!
This event will show you tools and methods that are designed to help you PLAY BIGGER and multiply your income. The key is uncovering what you're currently doing that is making you money or not. You're worth more money! Be Brave, Trust Yourself.
YOU'LL DISCOVER: HOW TO CREATE A SOLID NETWORK OF WOMEN WHO WANT TO PLAY BIG WITH YOU
Creating unshakeable & outrageous confidence in yourself is key to finding your new sponsors, investors and new clients. The people who will play with you bigger and performing at the level you want to stay at. This year's event has an exciting PLAY BIG Networking and Get Together session. Always remember, "people buy from their friends and people they know".
There's no better place to network than the "ENGINE" of WOMEN Growth Events like Girl Go BIG! New collaborations, connections that lead to professional success and business deals. And longtime friendships will be formed of like-minded women.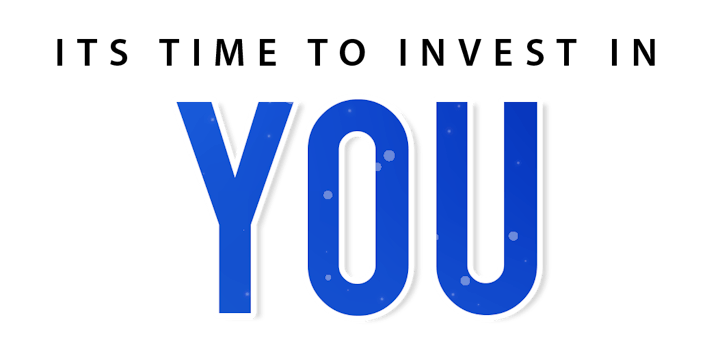 "I was ready to Play BIG. I was a Senior Engineer with 30 years of experience working in the corporate gas and oil companies. I was no longer willing to PLAY by the good Ole' Boys rules, which kept me limited in many ways. While my pay was great I learned working with Lori the pay, benefits, and bonuses were my golden handcuffs that kept me playing small. I knew I had other options and many gifts and talents unsued. The Girl Go Big event set the course for everything to change in my life and work. I also learned how to LIVE BOLDER. I am joining Lori to share with you how to "Navigate The Corporate Workplace."
-TONYA GERARD TAMPA FL.
"I was ready to Play Bigger. I wanted to reach for my newest goals. I needed support to Play Bigger. Before attending Girl Go BIG I was also feeling a lack of self worth. The results I've gotten from Lori is courage to own who I am. I wished I had worked with Lori sooner but my other 2 business I operate with my daughter kept me busy. She helped me make this desire a priority. What I liked about Girl Go Big is it allowed me to network with some powerful women. I would recommend this event because it will open closed doors. It was a pleasure working with Lori. I thank her for helping me to see my full potential."
-KIM WILSON COLUMBIA SC.

What Are The Dates For Girl Go Big?
The Full Day event is happening December 7th in Atlanta, GA. The event kicks off at 10:30AM and concludes around 8:30-9:00PM. Registration starts at 9:45AM.
Where Is The Venue For The Event?
The event will be hosted at the ALL NEW Courtyard Atlanta Vinings/Galleria 2829 Overlook Parkway Atlanta, Georgia 30339 USA
Can I Pick Your Brain At Lunch?
This year event you get an A-M-A-Z-I-N-G opportunity to pick Lori's brain at the VIP Luncheon. You can steal a seat now at the early bird pricing and have a seat in the room to pick Lori's brain in a roundtable discussion. This opportunity is Limited for the serious.
Can Any Woman Attend This Event?
Yes, you are absolutley encouraged to attend as long as you (want to have) bigger successes.
Can I Bring A Guest?
Absolutely Yes... Because of our VERY limited seating, specific training and preparation every person must purchase a ticket to get into the event.
Can I Get A Refund If I Can't Attend?
Due to the nature of the training prepared for you we can only transfer your ticket and you can sell that seat. BUT this year there is an INSANE Money-back Guarantee. If you attend the full day event and are not absolutely satisfied with your experience you can return your materials to the registration team and request a partial refund minus any lunch cost. Refunds will be processed in 7-14 business days.
What Do I Need To Bring?
iPad, iPhone or Recorder and a "Open Mind"ready to absorb.
What Will I Receive At The Event?
All attendees will receive a GirlGo BIG offical Swag Bag, Electronic Success Guide, Water, Coffee, and or Tea. VIP attendees receive a Swag Bag with Special Gifts plus VIP Lunch.
What Should I Wear?
Casual clothes that make you feel Empowered and Relaxed.
Any Other Questions?
email support@loripelzer.com