GIRL-GIRL-GIRL
Sat. Nov. 16ᵀᴴ
✩Nude & Erotic Photo Shoot ✩
Event Details
  Beta- Please point out errors & other problems
  WORK IN PROGRESS   
Special Girl-Girl-Girl Sessions with
 Moonbeammm, Ark, & Margot Carlson 
Sat. Nov, 16ᵀᴴ
✩ One Super Special Session✩
18+ to attend please
✧ ✧ ✧ ✧ ✧ ✧
 Particulars for this three way Girl-Girl-Girl sessions:
Our models will be interacting with each other, in what we hope is a sensual and pastural setting.  This will not be a plain old fashioned sex shoot, although, to a distant, or casual observer it may appear to be.  The models will direct themselves (with a bit of help from The Venerable Stan) to give the obvious impression of  romantic trysting.  The tone of the scene will be enhanced and highlighted by some very well done & clearly obvious & well lit explicit posing.  The same type of posing & modeling that took place during some of our past shoots with Sister Dee, Wenona, Mandy Model, Moon Marie, Anna Evans & a few others.  Since this is a "Stan Shoot" you can be CERTAIN that the models will be fully nude (even if The Venerable Stan has to personally tear the clothing off their bodies).  
Tickets are transferable to any photographer in good standing, but Non-refundable (except if event is canceled). The $36 studio fee covers: studio, constant lights, limited props & limited instruction from the staff for those that request it.  Eventbrite fee extra.  Full commercial, model release & 2257 (age certification) are included with the $60 MODEL FEE.  The single $60 model fee for this session is paid directly to the models, in cash, $20 per model.  Please try to have exact change. The total cost is$96 plus Eventbrite fee (probably around $2.97).  This is a multi photographer session set up by  The Venerable Stan, and self directed by the three models.  Minimum participation levels must be met.
✧    ✧   ✧
The Three Model, Much More Special Than Usual Session, is at 6:00 pm. To attend this, you MUST first attend ALL THREE of the previous sessions (one session with each of the three models).
 ——— • ——— • ——— • ——— •  ———
1) Moonbeammm 
http://www.modelmayhem.com/2840663 
Moonbeammm Sign up is at:
http://moonbeammm.eventbrite.com/ 
Moonbeammm Sign up is at:
http://moonbeammm.eventbrite.com/ 
——— • ——— • ——— • ——— •  ———
2) Ark 
http://www.modelmayhem.com/1482101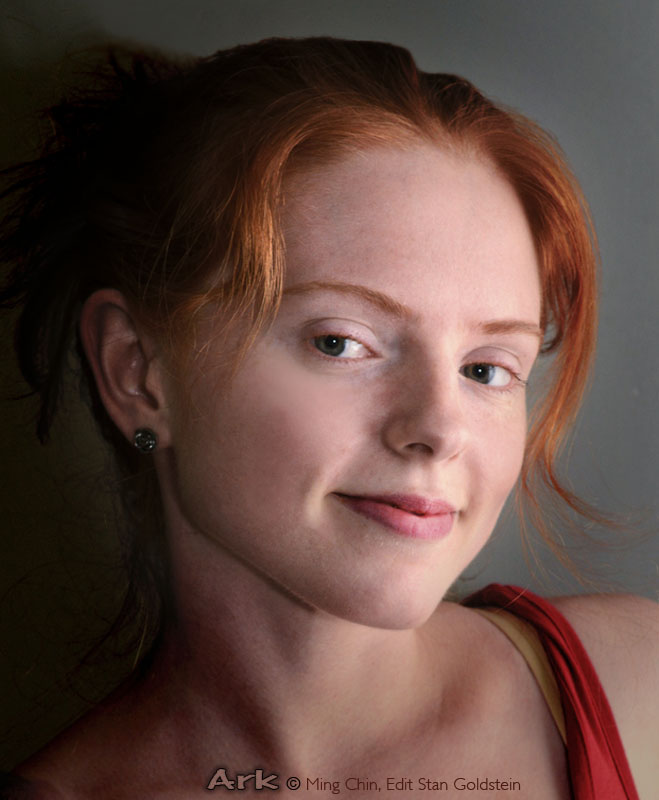 Margot & Ark
Ark Sign up is at: 
(soon)
 Margot & Ark
Ark Sign up is at: 
(soon)
——— • ——— • ——— • ——— •  ———
 3) Margot Carlson
http://www.modelmayhem.com/3170864 
Margot Sign up is at: 
(soon)
Margot & Ark
Margot Sign up is at: 
(soon)
——— • ——— • ——— • ——— •  ———
☆ Girl-Girl-Girl ☆
☆ Three Way, Very Special Session ☆ 
 Tickets are at the top of this page
One ticket includes all three models.
REMINDER: You MUST shoot with ALL three models in a solo session to attend the 6:00 pm, three model, session. 
If you want to attend you have to sign up on the respective Eventbrite sites. READ THE ANNOUNCEMENTS CAREFULLY please. RSVP'ing on Meetup will NOT get you in, & does NOT count. 
——— • ——— • ——— • ——— •  ———
You MUST be at least 18 years old to attend.
Sessions 1, 2, & 3, will be limited to 4 photographers per session (plus staff).  Session Four will be MODEL DIRECTED. That means the models & not the photographers will direct the action. Session 4 will accommodate all of the photographers that have attended all three solo sessions. 
✧ ✧ ✧ ✧ ✧ ✧
This VERY SPECIAL SESSIONS is only for those photographers interested in photographing nude models. If explicit female nudity displeases you this shoot is NOT intended for you.  
The info below is hopefully correct when posted, but it should be considered, subject to correction and change.
✬ ✫ ✯ ✶ 
To make these sessions work we need lots of photogs for each day. Please mark it on your calendars. PLEASE SIGN UP TODAY.  We Need You!
In the unlikely event that there are not enough photographers signed up for the session, the session will be cancelled and photographers will have their payments promptly refunded. Refunds will be made by the same method that payment was made.
Please note that the price starts off low and increases with time.  We are rewarding you for early sign up because knowing how many photographers we have early on, allows us to better plan the event.  
This shoot will start promptly at 6:00 pm & end promptly at 8:00 pm (at least that is the plan). 
PLEASE tell your friends & SIGN UP TODAY.  
Ticket prices will be increasing.
See ya'
Stan,  & the Models
____________________________________________________________
Promotion:
Save buck$ with THINK TANK & Stan Goldstein.  
If you place a Think Tank order for more than $50, you receive a 10% credit toward our next, DC area regular, indoors, nude, studio, workshop. There are some limitations, like a limit of $25 per session & $100 per day.  You need to use this link:  http://www.thinktankphoto.com/affiliates.aspx?code=WS-456
When you order Think Tank products online, at checkout you can select a piece of gear to receive for free. Spread the word to others and enjoy your free gift!
SG 11/6/13
Where

Address supplied with ticket
Chelsea - West 28th St.
Manhattan
New York, NY 10001


GIRL-GIRL-GIRL
Sat. Nov. 16ᵀᴴ
✩Nude & Erotic Photo Shoot ✩