Description
* * *
Kick off the New Year with Salesforce on Wednesday, January 10th at a Salesforce Girl Geek Dinner in San Francisco!
Salesforce invites you to wander into their cozy Salesforce cabin and enjoy some campfire snacks, get hands on experience with our demos, listen to our engineer's stories around the campfire, and enjoy meeting other members of the girl geek community! Time to put on your camping hat with Salesforce -- Our Ohana is excited to embark on this trail with you with an adventurous night filled with inspiration, networking, and s'more fun! All genders & ages welcome.

SPEAKERS: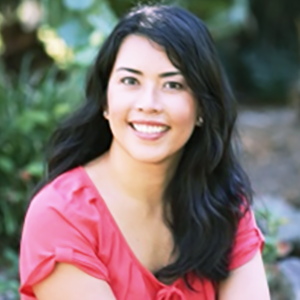 Christina Amiry, Salesforce Senior Director of Technical Program Management
Christina is a Senior Director of Technical Program Management at Salesforce. In this role within Technology & Products, she leads Infrastructure Customer Experience and Mergers & Acquisitions, Integration programs. Christina has 20 years of combined technical program management, implementation, and consulting experience. Within Salesforce, she's held various leadership roles in HR Technology, Sales Engineering Enablement, to Salesforce University, and now in Infrastructure. Prior to joining Salesforce, she worked in industry leading companies such as Hewlett Packard, PriceWaterhouseCoopers, IBM, Wells Fargo, and two startup consulting firms. Christina holds a B.S. in Business Administration / Management Information Systems from California Polytechnic State University, San Luis Obispo. She resides in Oakland, CA with her husband and two daughters
Talk Topic: "Trailblazing and Transformation: From HR to Infrastructure" by Christina Amiry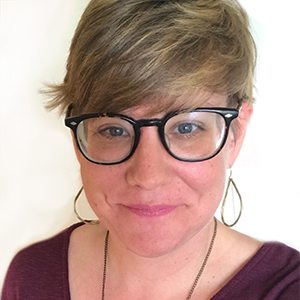 Sarah Mei, Salesforce UX Architect
Sarah has been writing code since before the internet had cats, and is currently an Architect in the UX Engineering group at Salesforce. She makes infrastructure, tools, and services to support adoption and usage of the Salesforce Lightning Design System across the Salesforce ecosystem. Prior to Salesforce, she spent ten years doing software consulting, helping teams of developers run efficiently and joyfully through software and process design. Prior to her consulting work, Sarah was as a product developer in Java, Ruby, and JavaScript. Her general technical interests lie at the intersection of software design, teams, and graph theory. Sarah speaks at (and runs) technical conferences and serves on several non-profit boards. She lives with her kids in San Francisco.
Talk Topic: "The Treachery of Words" by Sarah Mei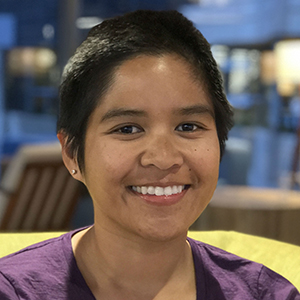 Mary Ann Jawili, Salesforce Software Engineer, Application UI Infrastructure
Mary Ann is a Software Engineer at Salesforce, where she develops core user experiences and functionality within Lightning Experience. Most recently, she contributed to myLightning's theming feature, which lets companies ensure that Lightning aligns with their brand. She also onboards new hires with a class on user interface development. Outside of the office, she can be found biking, whether it's to work, running errands, on vacation, for exercise, or with friends.
Talk topic: "Colors & Color Spaces: A Primer" by Mary Ann Jawili
Brina Lee, Quip Engineering Manager
Brina is an Engineering Manager at Quip. Brina majored in Communications at UC San Diego as an undergrad, and began her first job at a startup in a marketing position. She quickly realized the company needed a website, and taught herself to build it. She enjoyed coding and decided to pursue a CS degree. While taking the necessary classes to apply for a Masters program, she continued working part-time and later joined Yahoo! as an Interaction Designer. A year and a half later, after starting a CS Masters program at UCSD, she landed internships at Google and Facebook. After joining Facebook full time and going through the onboarding program, she joined Instagram in 2013 as the first female engineer. After more than two years there, she joined Quip as a full-stack engineer and is now an engineering manager after Quip's acquisition by Salesforce. Follow her on Twitter at @leebrina.
Talk Topic: "Live Apps: From Product to Platform" by Brina Lee
AGENDA:
5:30pm – 7:00pm: Registration, Heavy Appetizers, Demos, Drinks & Networking
7:00pm – 7:45pm: Welcome & Lightning Talks
7:45pm – 8:30pm: Demos, Networking, & s'more Fun!
TICKETS:

Tickets go onsale Tuesday, January 2, 2018 at NOON Pacific Standard Time (PST).

HOST:
Salesforce is a trusted cloud platform that helps companies connect with their customers. We run 24×7 systems at massive scale, and give our customers innovative new capabilities with social, mobile and data science apps.