Description
It's A Gingerbread House Party!
All ages are invited to decorate a holiday "Gingerbread" House. Get creative with dozens of candy supplies, icing and graham crackers all included. *House is pre-assembled with graham crackers.
Make it a fun family day...come in for your Christmas Tree and greenery, grab lunch or dinner and have some fun decorating a "Gingerbread" House on December 1, 7, 8 and 15.
Gingerbread House Workshops are:
December 1, 7, 8 and 15 | 11AM-12PM, 1-2PM, 3-4PM
$20/House or $35/Two Houses.
NEW THIS YEAR: Gingerbread House Party For Adults Only! Gingerbread house making pairs very well with Craft Beer, Hard Cider and Wine! Friday, December 6 and 13. Tickets sold Separately Here on Eventbrite.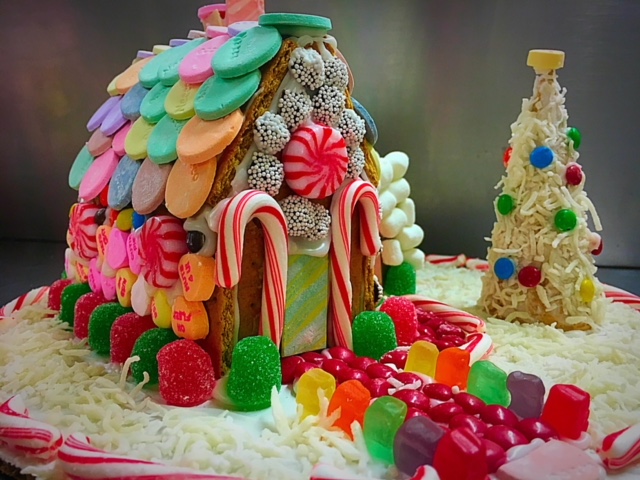 SPACE IS LIMITED...Reserve your timeslot now!