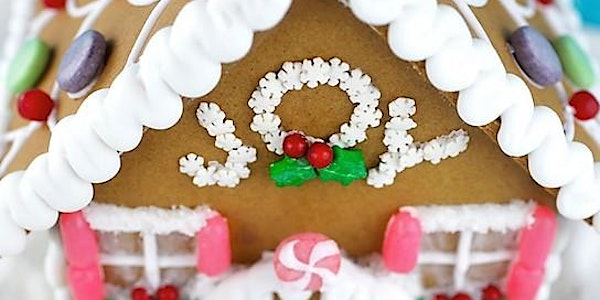 Gingerbread House Decorating at 2018 CAIS FSA Holiday Faire
Location
Oak Street Gym
150 Oak Street
San Francisco, CA 94102
Description
Reserve your gingerbread house to decorate at the 2018 CAIS FSA Holiday Faire on Saturday, December 1st! We supply fresh gingerbread houses and all the icing and candy…You supply the creativity! We look forward to seeing your family at this beloved CAIS tradition.
There will be three seatings for you to pickup and decorate your gingerbread house. Please purchase the ticket of your desired seating time.
Seating 1: 10-11:30am
Seating 2: Noon-1:30pm
Seating 3: 1:45-3:00pm
On the day of the Holiday Faire, please come during your reserved seating time and check-in at the gingerbread decorating area tables at the back right of the gym.
Please consider making a donation so that our teachers/faculty/administrators and their families can decorate a gingerbread house at the Holiday Faire for no cost. Use the Donation ticket option to make your donation. Thank you in advance!
There is also a pickup only ticket option, should you wish to take your house home without decorating it at the Faire. Please come to the gingerbread decorating checkin area at any time during Faire hours (10:00am-3:00pm) to pick up your house.
NOTE: All proceeds benefit the CAIS FSA :) Prices are inclusive of the EventBrite fee--no additional fee will be added at checkout
**If you purchase multiple gingerbread houses, you may receive a 10% discount. Use PROMO CODE: Honest2
**If you are a CAIS Teacher/Faculty/Administrator, you may receive your house for no cost. Use PROMO CODE: Educator
**If you are a prospective family (welcome!), you may receive a 10% discount. Use PROMO CODE HonestPros to receive a 10% discount

Full event details on the 2018 CAIS FSA Holiday Faire can be found at CAISHolidayFaire.com