GINGER ROOTS: Storytelling & Reclamations
About this Event
The theme of this event will be "Sex Myths." Share your stories about your sex education (or lack thereof) -- who or what taught you what you know, what misinformation or lies did you believe and how did you find out the truth? Our narratives about our learning and unlearning are our truths and sharing those truths empower our healing process.
The first portion of the event will include a brief training workshop on storytelling.
This event will be facilitated by Thuy Vu, our Special Programs Coordinator and Planned Parenthood National Storyteller.
Join our Storytelling Workshop as part of VAYLA's intergenerational, multimedia storytelling initiatives.
Follow us on Instagram @rjvayla and @vaylano to stay in the loop and get storytelling inspiration!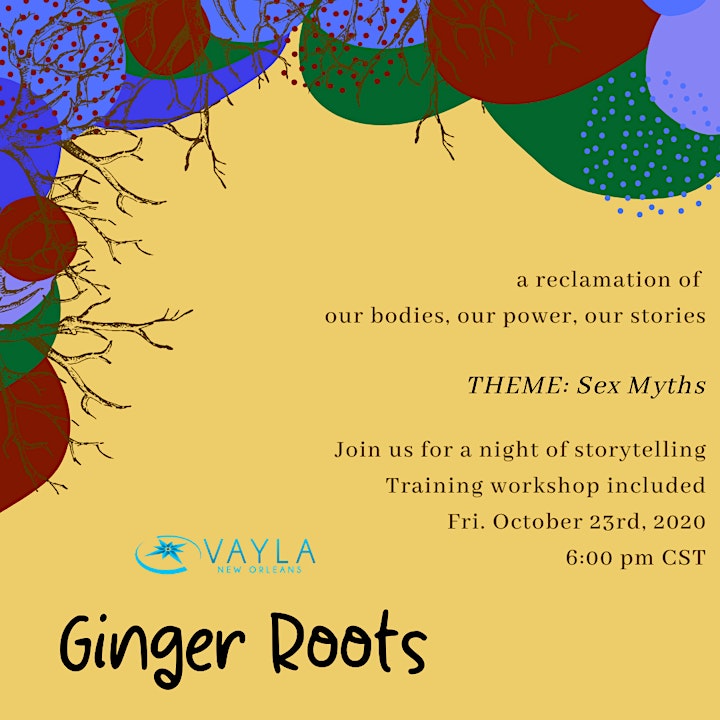 Ginger is a flowering and healing herb, which envelopes the body with its warm, aromatic, and spicy flavor. It soothes not only the body but the soul. The healing properties of ginger have led to its widespread use throughout Asia and the diaspora. Ginger is symbolic of the enduring resilience of our refugee and immigrant heritage. It represents a balm for our souls.
Ginger Roots is a reclamation of our bodies, our power, and our stories. It is a chance to heal our voices, to envelope all the senses, and facilitate community healing. How has ginger shown up for you?