Description
Gin Week 2016 is around the corner May 16th - May 21st!
Gin Week culminates with one of the largest celebrations of gin in the United States Gin Week Gin Festival Saturday May 21st at The Gin Room 3200 S. Grand Blvd. The 2nd Annual Gin Festival boasts representation of over 70 gins available for tasting along with distillers present from around the United States,the masterminds behind our favorite gins, to learn from the source how and why they do what they do to make their craft spirits outstanding.
Directly participating distilleries include New Holland Spirits, Journeyman Distillery, St. George Spirits, Nolet's Distillery, Bluecoat Philadelphia Distilling, Corsair Distillery, Hendricks, North Shore Distillery, Anchor Distilling, Distillery 209, The Botanist, and Missouri's own Pinckney Bend Distillery, J Reiger Co, S.D. Strong Distilling and Spirits of Saint Louis.
Gin Week Gin Festival was created as a platform for education and expansion of understanding of the spectrum of gin from the distillation process to cocktail creation. The 2nd Annual Gin Festival is complete with a lineup of gin-centric educational seminars and workshops handpicked and taught by industry experts. Learn the secrets behind barrel aging gin, the magic of caraway driven Aquavit, the mystics of tonic making and the precision of making the perfect Negroni. Limited seating available for participants who rsvp as they are posted, make sure to rsvp as they become available. Seminars details will be emailed to all who rsvp to attend Gin Festival.
Enter the World of Gin One Delicious Sip at a Time
Doors open at Noon.
www.NatashasGinRoom.com
Questions? Email TheGinGirl@Gmail.com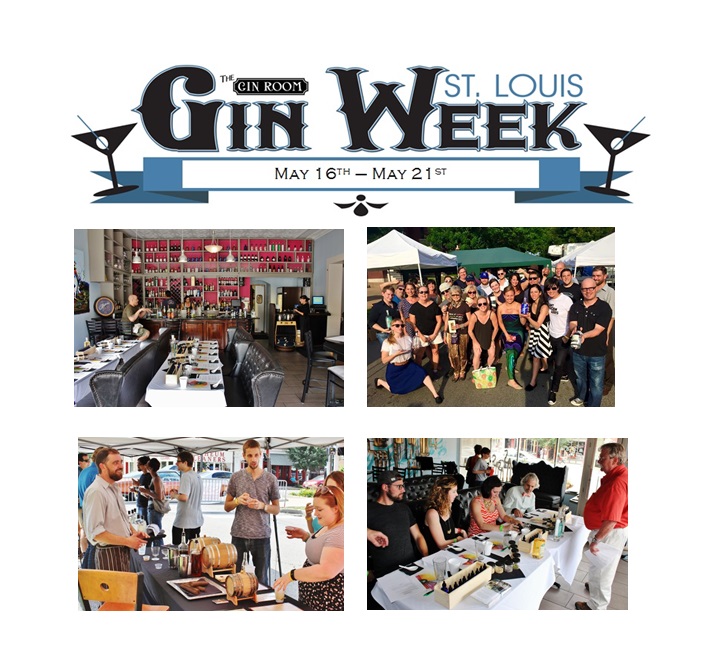 Organizer of Gin Fest May 21st 2016