About this Event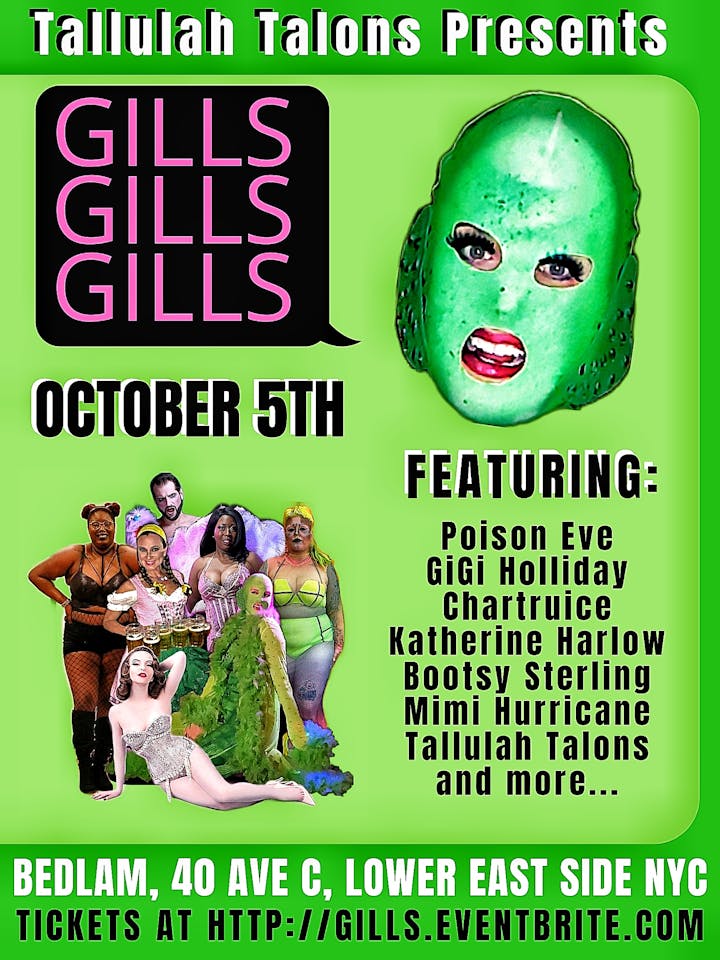 Starring:
Talulah Talons as Mistress of Ceremonies
Poison Eve
Chartruice
GiGi Holliday on tour from Washington DC
Miss Katherine Harlow, Park Avenue Pinup
Bootsy Sterling
Mimi Hurricane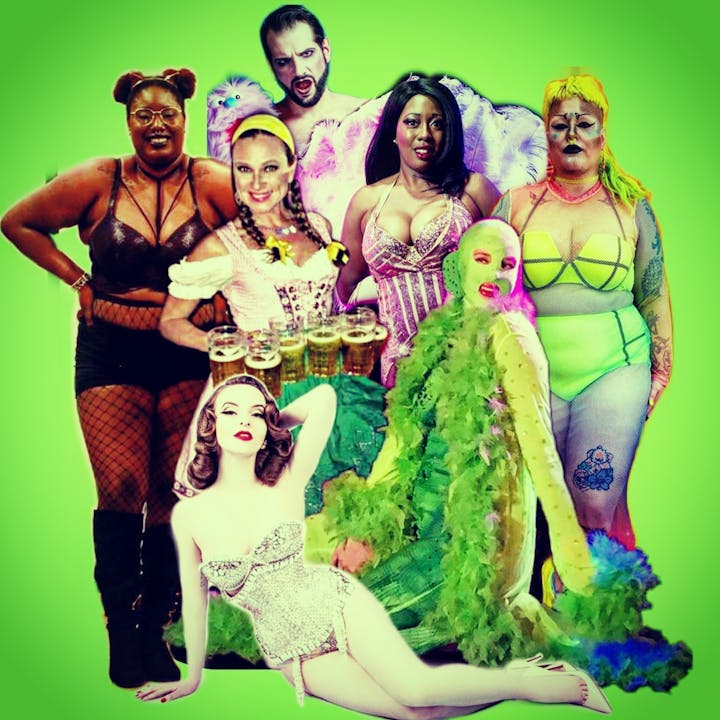 Meet The Cast
POISON EVE - Once described as "a carnivorous, night-blooming lily – flaunting neither falsies nor realies", Poison Eve has been performing in NYC's seedy underbelly for over 25 years. One of the original founders of downtown theatre group Blacklips Performance Cult, Eve has been seen everywhere from the Guggenheim to CBGB's, from Town Hall to Bushwick and remarkably both The Cock AND The Hole!
 MISS KATHERINE HARLOW - The Park Avenue Pinup is a luxury burlesque performer, published pinup, and Costume Studies Master's candidate. She's known for extravagant couture costumes, and very classic routines.
CHARTRUICE - A fixture of the New York City nightlife scene, Chartruice can be seen performing regularly at hot spots like The Box and House Of Yes. She's known for her envelope-pushing performances as well as her namesake chartreuse green hair. In addition, she's also an advocate, model, actress, and textile artist. Originally from the South, her tagline is "The Southern Belle Raising Hell".
MIMI HURRICANE - You may remember her stealing the show last month when she was a contestant in the August Gills Gills Gills dance off contest. Based on her freestyle moves, we're excited to see what she will do in an entire burlesque routine. She comes to burlesque by way of another performance style: spoken word poetry.
BOOTSY STERLING - Bootsy Sterling is an international Burlesque dancer known for her sassy style and gobsmacking gams. When not performing burlesque, she's an accomplished stage and screen actress.
GIGI HOLLIDAY- Visiting from Washington DC, GiGi is "The Chocolate that melts your heart". She's performed all over the US with notable performances at The Kennedy Center, the New Jersey Burlesque Festival, Jeezy's Juke Joint, and the 2nd Annual Texas Queerlesque Festival. She's a classic glitz performer. Armed with eyelashes and an arsenal of glitter, she entices audiences with her clever blend of sass and wit.
TALLULAH TALONS - Standing at 6'6 in heels, this real life giantess and cabaret diva will be your singing FISHtress of ceremonies