Giggle & Blush Peepshow - Starring Inga Ingenue

Friday, March 1, 2013 from 9:00 PM to 11:30 PM (PST)
Event Details
**GENERAL ADMISSION AVAILABLE
AT STAR THEATER BOX OFFICE ON MARCH 1 AT 8PM.**

Ellie Darling proudly presents the 5th Edition of
GIGGLE & BLUSH PEEPSHOW
Starring INGA INGENUE from Seattle Washington
SHOWTIME 9PM. DOORS OPEN 8PM.
Giggle & Blush Peepshow launched with its first production in March of 2012 by the ever ambitious of Northwest producers, Ellie Darling. In a short amount of time, this production has earned much respect and is revered as the swankiest and utmost prestigious of productions. Hitting all the sweet spots with its casting of renowned international performers and an array of the Northwest's crème de la crème, Ellie Darling is a one-woman dynamo who truly enjoys lavishing her audience with inspiring and spellbinding performers over and over again!
Starring INGA INGENUE, "The Little Blonde Bomb"
Since joining the Seattle Burlesque community in 2005, Inga Ingenue has become an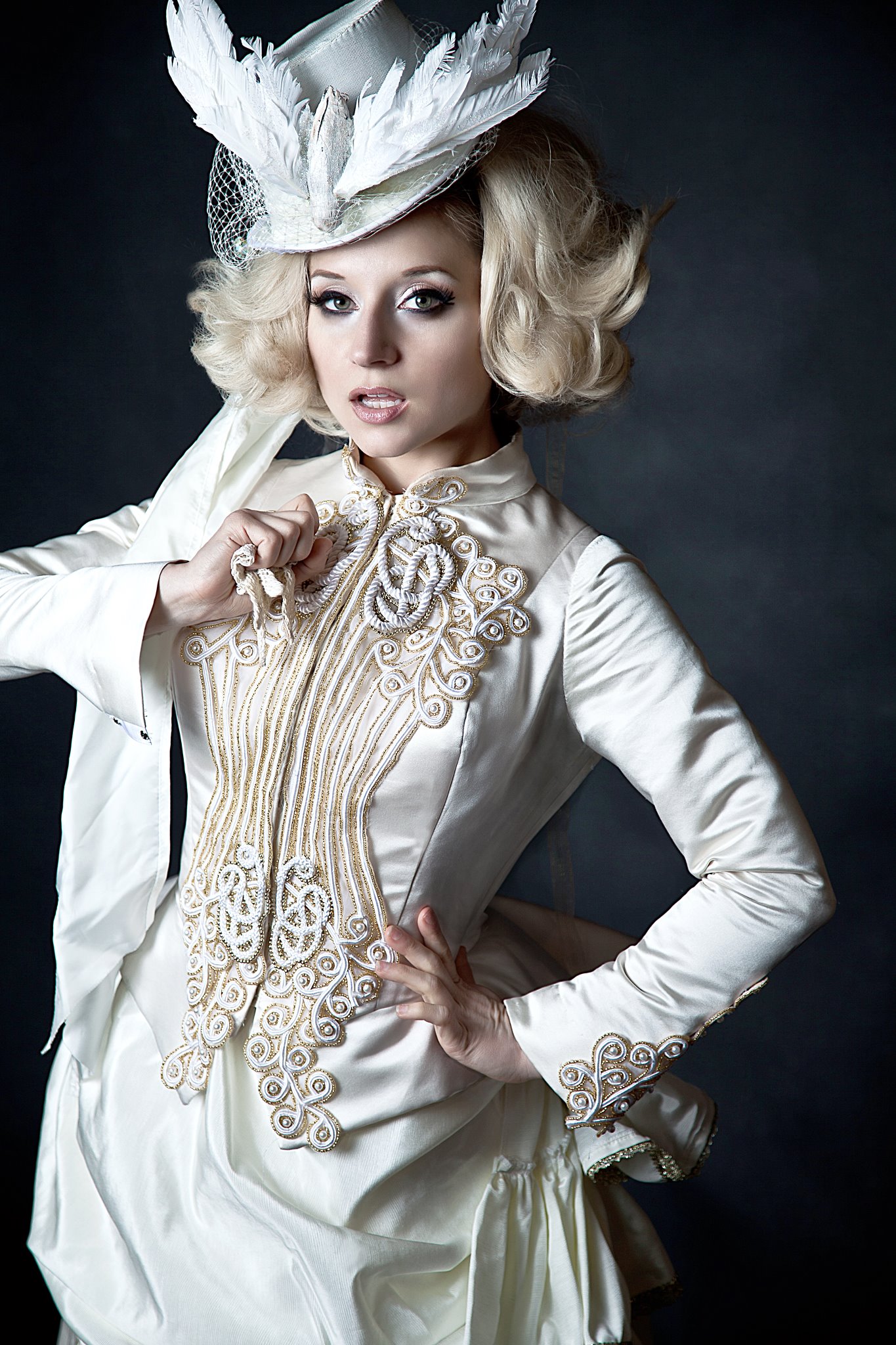 international Burlesque star! In 2011, Inga Ingenue won the title of "Miss Viva Las Vegas" at the 2011 Viva Las Vegas Burlesque competition, which is quite an honorable title. She's also one of the star performers of the Blue Velvet Rythm & Blues Dance Revue in Seattle, and has joined The Atomic Bombshells, one of the world's most successful and respected dance troupes. Inga Ingenue is also an instructor for Miss Indigo Blue's Academy of Burlesque, teaching Burlesque 101 courses and Bump & Grind technique. And this isn't all there is to say about this Little Blonde Bomb! She is heightened femininity perched strongly on a pedestal and just out of reach, bringing intertainment, beauty and intelligence to audiences around the world through the medium of burlesque. Please learn more about Inga Ingenue at http://www.ingaingenue.com/index.html
The evening entertainment doesn't just stop there! Giggle & Blush Peepshow will also feature leading performers of the NW:
Lana Louche:https://www.facebook.com/lana.louche.5?fref=ts
Hai Fleisch: 
https://www.facebook.com/HaiFleisch
Sophie Maltease: 
https://www.facebook.com/sophie.maltease
Edie En Garde:
https://www.facebook.com/edie.engarde
Lucky Lucy O'Rebel:
http://www.facebook.com/LuckyLucyORebel
Ellie Darling:
http://elliedarling.com/ & http://www.facebook.com/thelifeofEllieDarling
Live Music By:
Cash Only
Hosted by:
Featuring Local Designers/Artists:
Heartbreaker Customs by Stacy Luck
Revolver by Jessie Averill
Pinup Art by Karina Dale
**** MUST be 21+ to attend. Unless otherwise noted, tickets are non-refundable. ****
Production Contributors:
Network Partners:
Star Theater: http://www.startheaterportland.com
**All those who purchase a Reserved Seating option will be guaranteed a seat regardless of time of arrival, this excludes General Admission.  If you have special seating arrangement requests, please contact Ellie Darling at: elliedarlingproductions@gmail.com. Please note that every effort will be made to satisfy the requests.""
When & Where

Star Theater
13 Northwest 6th Avenue
Portland, OR 97209


Friday, March 1, 2013 from 9:00 PM to 11:30 PM (PST)
Add to my calendar