Gig Harbor Wine & Food Experience
Description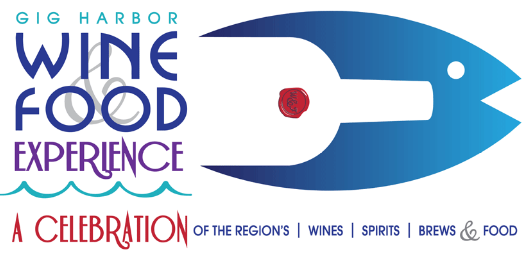 Celebrate the region's wines, spirits, brews and food on Gig Harbor's downtown waterfront at the Gig Harbor Wine & Food Experience on Saturday, July 27! There are experiences to choose from all day long!
Participants will be able to select from a variety of Wine & Food experiences taking place throughout the day including Classes, the popular Waterfront Block Party tasting event, and a magnificent exclusive Vintner Dinner at Brix 25 featuring the culinary talents of Chef Thad Lyman. For more details on the Brix 25 dinner see further below.
There are limited ticket quantities to Classes and the Vintner Dinner at Brix 25, so get your tickets early. Click on the ticket icon on this page to see what experiences are waiting for you! From there, click "show info" under the name of the ticket for the description.

At the 2nd annual Waterfront Block Party on Gig Harbor's Downtown Waterfront, enjoy walking the harbor while tasting some of the region's best wines, brews and spirits! Many stops will feature samples of savory small food bites, tasty cheeses or tempting desserts. Some stops will feature live music while you taste! Check-in begins at 12:15 at the 7 Seas Brewing Event Space, located at 3006 Judson Street, Gig Harbor. Ticket price includes 15 sip tickets for alcohol, a wine tasting glass, a map/program guide, and complimentary shuttle transportation if desired.
Featured Wineries
Here are the 18 wineries being featured at the Block Party. Each will have three wines, making more than 50 wines available for tasting. Andeuluna Cellars, Beau Joubert Vineyards & Winery, Browne Family Cellars, Carl's Pond Winery, Fortuity Cellars, Gifford Hirlinger Winery, Goose Ridge Vineyards, Hand of God Wines, Kana Winery, Long Cellars, MacLeod Family Vineyard, Michael Florentino Cellars, Mountain Creek Cellars, Patterson Cellars, Seabeck Cellars, Stafford Hill and Willamette Valley Vineyards.
Featured Brews & Spirits
5 local breweries will be tasting at the Block Party - 7 Seas Brewing, Gig Harbor Brewing, Wet Coast Brewing, Fox Island Brewing and East2West Brewing. Spirit tasting will be available from Heritage Distilling Co.
Food Exhibitors
Small bite foods will be featured from A Small Specialty, Art of Crunch, C&E Cakes, Chelo Cashew Creme, WSU Cougar Gold Cheese - Cougarwear, Flip Food, Murray's Cheese Shop cheeses from Gig Harbor Fred Meyer, Gig Harbor Candy Company, Harbor Cakes, Harvery's Butter Rum Batter, Heron's Key, JT's Barbecue, Lunchbox Laboratory, Millville Pizza, Moctezuma's, Peterson's Cheese Co., Table 47, The Cake Lady and the Trolley at Gig Harbor Marina & Boatyard.
Vintner Dinner at Brix 25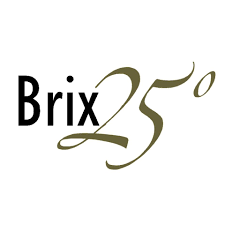 Brix 25 Chef Thad Lyman has created three menus - featuring several wineries featured at the Waterfront Block Party: Fortuity Cellars; Kana Winery & Willamette Valley Vineyards. Each winery has a menu paired to their wines and feature a variety of foods including fresh "day-boat" Washington State Halibut & Salmon, NY Steak, Octopus, Scallops, & Foie Gras. All menus end with satisfying desserts with fresh berries, chocolate, and caramel.
Proceeds from the Gig Harbor Wine & Food Experience benefit the Gig Harbor Downtown Waterfront Alliance and the Rotary Club of Gig Harbor.
Click the ticket icon on this page for tickets and more detail.
Additional information can be found on our website: https://harborwineandfoodfest.com/
Or
Follow us on Facebook: https://www.facebook.com/gigharborwineandfood/