Gig Harbor Wine & Food Experience
Description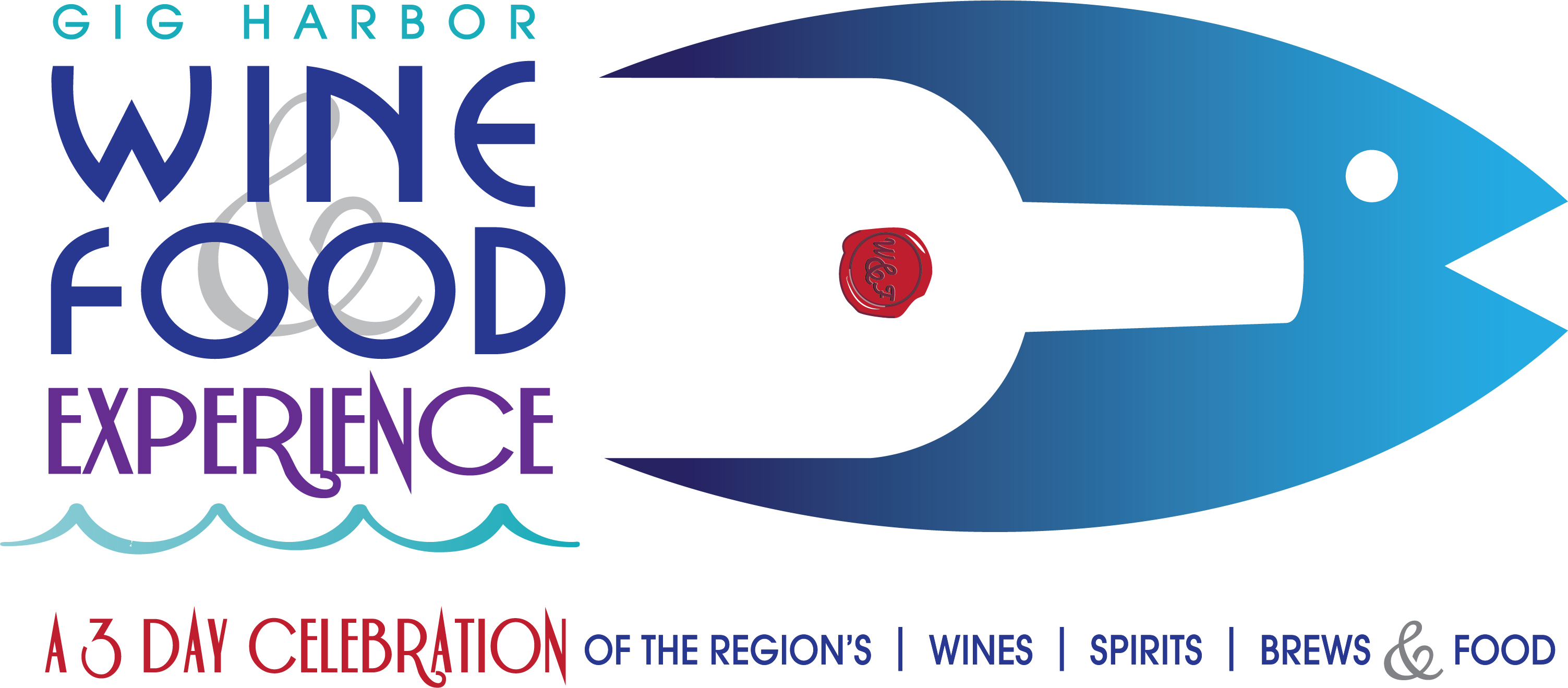 In recognition of the 10th Anniversary of the Gig Harbor Downtown Waterfront Alliance, fun and exciting changes are coming to this year's Wine & Food Festival, starting with a new name, The Gig Harbor Wine & Food Experience, a 3-day celebration of the region's wine, brews, spirits and food.
Sponsored by Celebrity Cruises!
The Experience takes place July 27 - July 29, scroll down for more details!
---

Sponsored by Kitsap Bank
The Experience begins Friday evening, July 27 from 6-10pm, with elegant dining and dancing under the stars at the exclusive Pier to Table Dinner in the beautiful outdoor courtyard at the Harbor History Museum. The evening begins at 6pm with a cocktail hour, featuring a signature cocktail provided by Heritage Distilling Co. and live music from pianist Elijah Bossenbroek. There will be a silent auction filled with fun experiences during the cocktail hour.
Then promptly at 7pm, the Pier to Table Dinner will feature a 4-course meal featuring fresh Northwest Salmon with farm to table accompaniments prepared by Chef Richard Dengler and Christina Dengler, Owners of Devoted Kiss Cafe with help from local chefs, Premium wines from Willamette Valley Vineyards, and brews from 7 Seas Brewing. At 8:30 enjoy dancing featuring award winning blues artist and jazz vocalist Paul Green, with the Paul Green Quartet. $150, seating is limited. Ticket price includes three alcoholic or non-alcoholic beverages. Additional wine and beer servings will be available for purchase.
A special thank you to our Wine & Food Experience Premiere Sponsor Celebrity Cruises, and our Pier to Table Dinner Sponsor Kitsap Bank! This memorable evening is a marquee charitable event/fundraiser for the Gig Harbor Downtown Waterfront Alliance.
---

Sponsored by U.S. Bank
Wine & Food tasting continues Saturday afternoon, July 28 from Noon 'til 5, during Gig Harbor's new, fun-filled Waterfront Block Party throughout the downtown. This event takes our popular Sip & Stroll's to the next level! Attendees will enjoy wine and food pairings featuring the finest wines, brews, spirits and food from the Pacific Northwest at multiple locations downtown. Discover a variety of entertainment interspersed throughout to enhance your Experience. Ticket includes Block Party Map, Souvenier Wine Glass and 15 sip tickets. Early Bird tickets $40 through June 17/Gen. Admission $45 through July 15/Last Minute $50 through July 27/$55 day of event. Additional sip tickets available at the event for an additional fee.
Here is our amazing line up of Wineries! Browne Family Vineyards, Carl's Pond Winery, Cave B Estate Winery Woodinville, Elegante' Cellars, Eleven Winery, Goose Ridge Estate Vineyards and Winery, Henry Earl Estate Wines, K Vintners, Le Po Cellars, Long Cellars, Mosquito Fleet Winery, Obelisco Estate, TERO Estates a TR Wines Brand, The Walls Vineyards, Tranche Cellars, Willamette Valley Vineyards, Walla Walla Vintners and Wind Rose Cellars. A wine store will be open until 6pm to purchase wines tasted throughout the afternoon.

Participating Breweries include 7 Seas Brewing Co., Gig Harbor Brewing Co.and Harmon Brewing Co, and Spirits from Heritage Distilling Company, Inc!

Our fabulous line up of delicious small bite foods will be offered by Morso, JW Restaurant, Devoted Kiss Cafe, Bainbridge Island Town & Country Market, Bella Bella Cupcakes, Knifeforkspoon, LunchBox Laboratory-Gig Harbor, The Hub at Gig Harbor, Metropolitan Market, Chambers Bay Grill, Gig Harbor Candy Company, The Harbor General Store & Cafe, The Art of Crunch - Handcrafted Artisan Biscotti, Il Lucano Ristorante Italiano, Purdy Organics, Sunshine's Catering, Boat Shed Restaurant, Moctezumas Mexican Restaurant & Tequila Bar - Gig Harbor, The Cake Lady and Johnny's Dock Restaurant & Marina.

Entertainment will be experienced as you come and go to vaious Party Stops, including Tacoma's popular Kim Archer, local favorites Jamie LeMessurier, Gina Belliveau, Elijah Bossenbroeck, David Cathers, and the entertaining duo "The Happy Sinners," courtesy of the Broadway Center for the Performing Arts.

A special thank you to our Wine & Food Experience Premiere Sponsor Celebrity Cruises, our Block Party Sponsor U.S. Bank, Entertainment Sponsor Timberland Bank, Transportation Sponsor Olympic Property Group, Volunteer Sponsor Tickled Pink, Cocktail Napkin Sponsor Metropolitan Market, and Wine Store Sponsor Town & Country Market.
---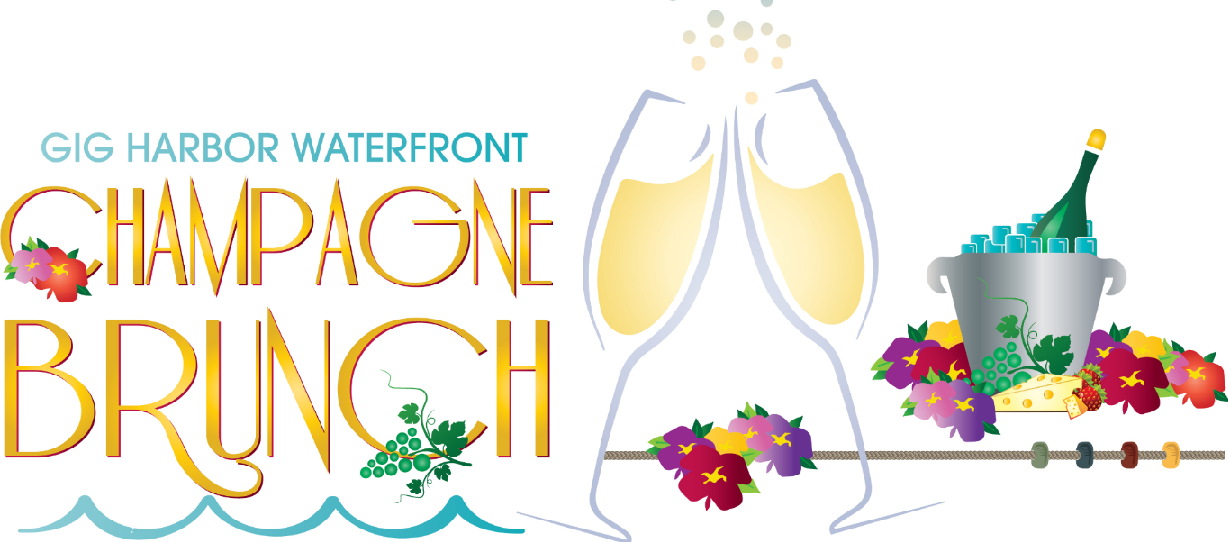 On Sunday, complete your weekend Experience with Champagne Brunches featured at several of Gig Harbor's finest downtown waterfront restaurants. Participating restaurants are Brix 25, JW Restaurant, Millville Pizza Co., and Morso. Tickets are not purchased for this event, instead, simply contact your favorite restaurant, or pick a new "Experience" to make a reservation.
---
For all the latest details to Gig Harbor's Wine & Food Experience, including a list of restaurants hosting Champagne Brunches, visit Gig Harbor Wine & Food Experience on Facebook, or harborwineandfoodfest.com.
This popular event is a fundraiser for the Gig Harbor Downtown Waterfront Alliance and the Rotary Club of Gig Harbor. Proceeds support projects throughout the downtown waterfront.