Gig Harbor Beer Fit Group - Be Fit, Drink Local (Postures + Pints)
About this Event
Welcome to Gig Harbor's first Beer Fit Group. Grab a friends and come enjoy a workout and a pint at Wet Coast Brewing's private event space in Gig Harbor. The first Monday of every month will feature Postures + Pints (aka yoga + beer). Additional classes such as Zumba, Barre, Pilates etc may be offered periodically on a separate evening. Ticket prices for all events include one pint! For more information about upcoming events, please join our Facebook Group, Gig Harbor Beer Fit Group (BFG).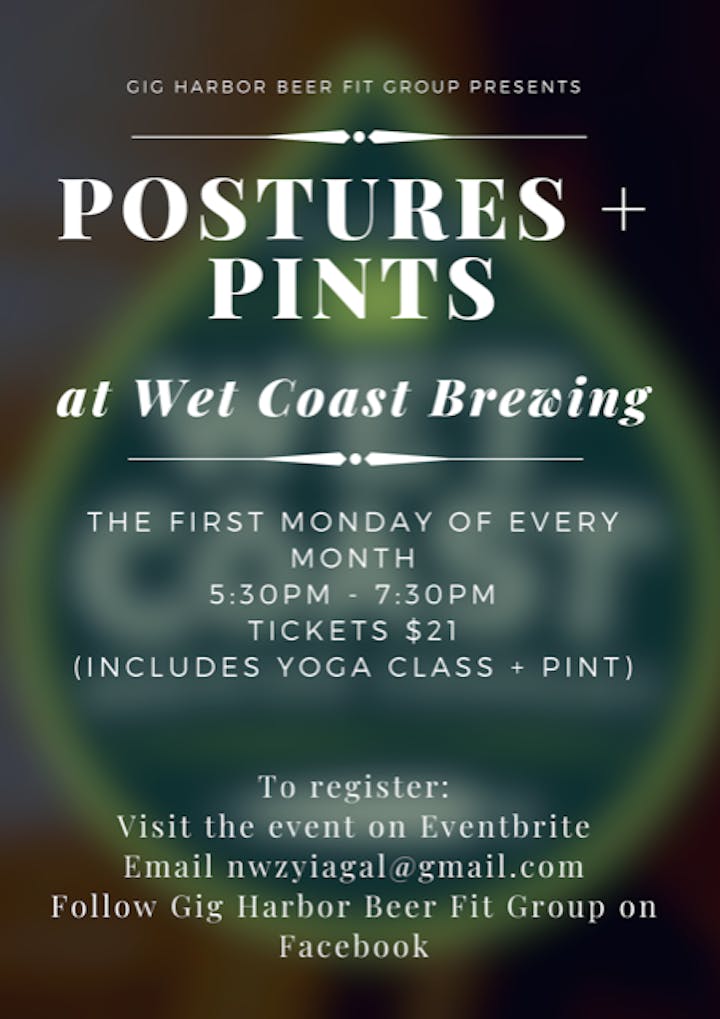 Come join us for Postures + Pints on Monday May 6th from 5:30pm - 7:30pm. The yoga class will be taught by Hayley Grossan.
My name is Hayley. I am originally from Colorado but have called the PNW home for the last three years. I recently moved to Gig Harbor from Portland, OR. I have been practicing yoga for six years and teaching for three. I am a mental health therapist in the Tacoma area. In my free time I love getting outside, reading and spending time with my pups. I'm so happy to be partnering with Carrianne Ekberg with Zyia Active as well as Wet Coast Brewing and getting to know some local yogis! Cheers!