Gifts from the Landscape: Weaving a Cedar Limb Tray

Sunday, February 5, 2017 from 9:00 AM to 4:00 PM (PST)
Event Details
We are honored to have plant-fiber artist, Melinda West back again by popular demand.  Melinda will share traditional stories of the craft and have time for personalized instruction with each participant throughout the workshop.  Create and gift yourself a designed-by-you cedar limb tray inspired by the Pacific Northwest landscape.
Creating useful and beautiful objects for everyday use has always been an important part of life here in the Pacific Northwest. Come enjoy a day at IslandWood and weave a serving tray for your table while learning some of the important lessons that plants have to offer. Plant fiber artist Melinda West will gently guide students through the time-honored process of how to sustainably harvest, prepare, and split, freshly gathered Western Red Cedar (Thuja plicata) limbs. Students will also learn to split cedar roots, prepare inner cedar bark, and make cordage from cattail leaves. Hoop-making, basic weaving, splicing, cordage making and ribbed basketry construction will be explored while creating a flat or canoe-shaped tray. Salish means "The People." Since time immemorial, the Salish Peoples of this region have been known as Weaving Cultures, utilizing all parts of the Western Red Cedar, and referring to this generous tree as "Long-Life Maker." Come and experience why.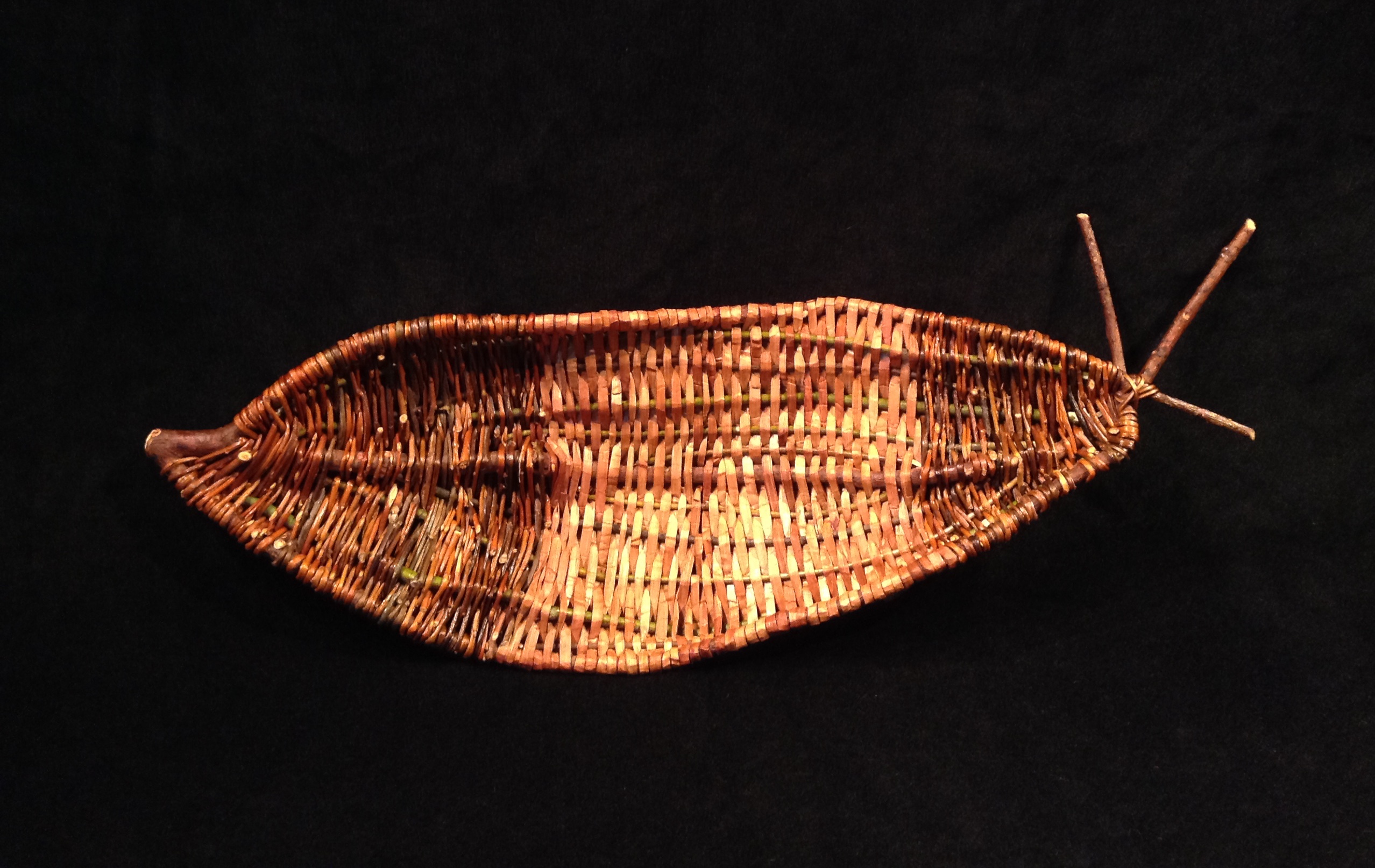 Pictured:  Cedar Limb Tray
Note: This class is suitable for beginners and also for those experienced with basketry wishing to explore uses of Pacific Northwest materials. It is important that students have hand-strength and knife safety experience. All materials will be provided for a project sized to be completed during this class.

Included in this workshop:

The rich culural history of weaving, including ethical harvesting techniques

To prepare the inner bark in time-honored traditional style

Techniques of basic cedar bark weaving

Enjoy a delicious IslandWood lunch (one hour) in community with one another


Most students can expect to complete their tray during class

Beginners welcome!
This workshop is for adults, or youth over 15 years of age who are mature and self-directed.  Space is limited.  Thank you!
Organizer
IslandWood Community Programs & Events
IslandWood is proud to host monthly community programs and events for adults and families.  Our Enviro-Explorations series of programs are seasonally themed and led by trained naturalists.  
Thank you for supporting IslandWood.  For a full list of what's cookin' in community programs please hop over to:  www.islandwood.org/events
See you soon!
Gifts from the Landscape: Weaving a Cedar Limb Tray