Description
Forest Bathing Hawai'i's unique square gift card (4.7" x 4.7") features various images from the Lyon Arboretum. Luxuriously thick card stock is sourced from sustainable forests. Comes with a white or green envelope (your choice).

Gift card may be purchased here for a place on a scheduled, small group, PUBLIC walk. All cards good for a year from delivery date. Recipient redeems card by emailing in advance. Cost includes shipping.

Cards may also be purchased for a PRIVATE walk. Contact for more details.

---
Please email forestbathinghi@gmail.com with shipping address (where gift certificate should be sent), as well as your choice of design (5 options, see below) and color of envelope (white or green).

TOP ROW: back of card (same design for all); front of card: 1) Lawn & Mountains, 2) White Shrimp Plant Flower
BOTTOM ROW: front continued: 3) Māmaki Leaves, 4) Mountain Apple (fuchsia) Blossoms, 5) Blue Marble (buttress) Roots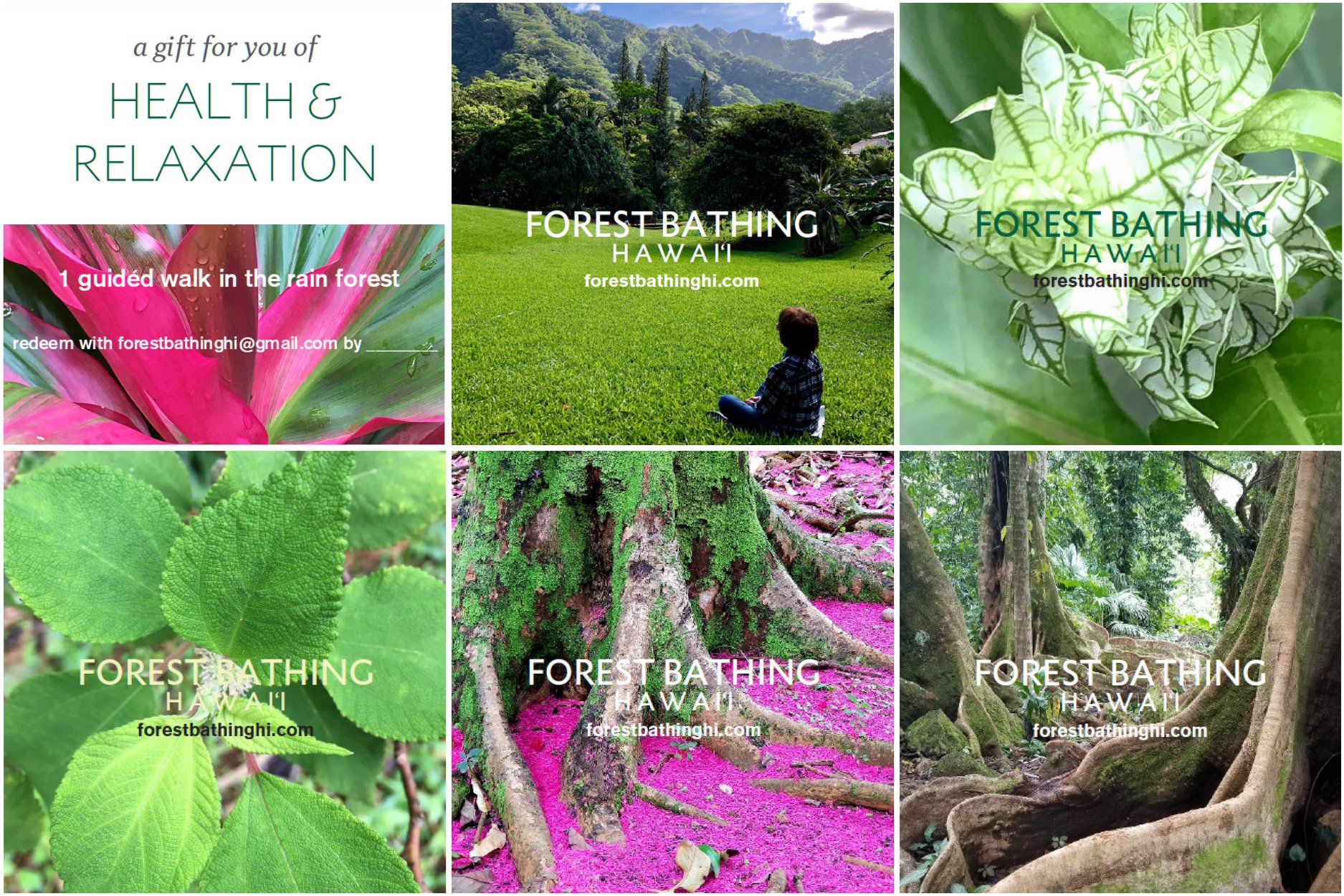 Visit www.forestbathinghi.com/gift.html for more.