Description
Gibson + OPG Presents: 4 The Love Sessions
Music. Art. Fashion. VR. Philanthropy
Gibson Presents: #4TLSESSIONS an International tastemaker experience curated by Omnes Parajin Group. The evening will be a salon where 175 like-minded individuals in fashion, live music, entertainment and philanthropy can mix and mingle under Gibson's roof.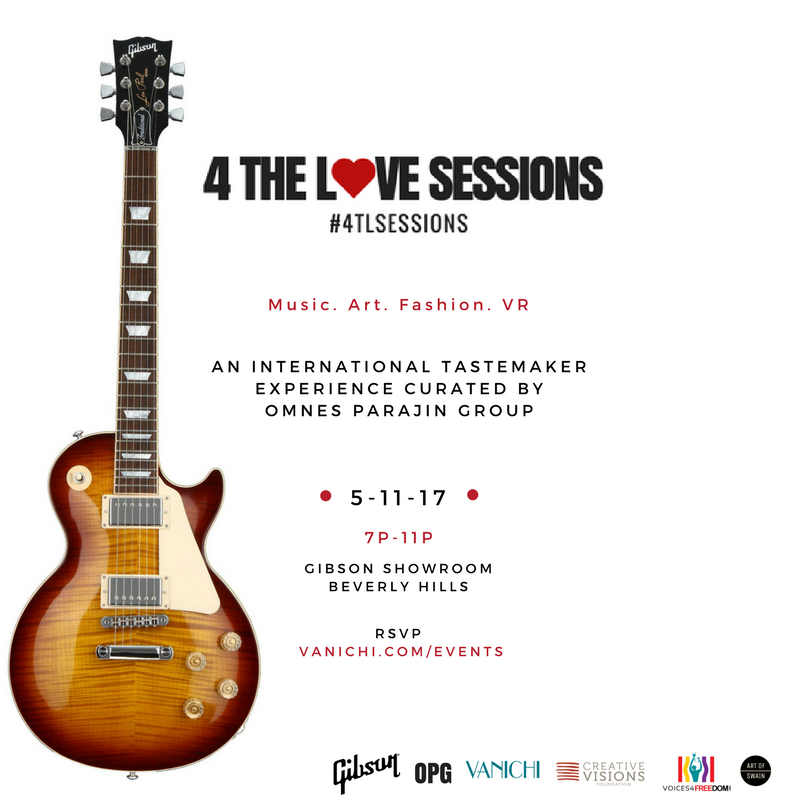 We will be doing a charity fundraiser art exhibition and selling limited edition prints with Voices 4 Freedom and Ian Bailey. Portraits of India's Silent Revolution is raising $36,000 to free a village in India from slavery.
All purchases of images or donations are tax deductible. To accompany the photography exhibit, we will also feature Providence VR for a unique virtual reality exhibition that will transport you to India.
Guests will enjoy:
+ live music performances under the direction of producer Andrae Alexander,
+ a fashion installation under the direction of international creative director Art of Swain,
+ a photography installation with Ian Bailey that also has a VR experience to raise funds for a village in India that we aim to free from modern-day slavery through voices4freedom.com.
+ Cocktails by BTL SVC,
+ photo booth + editorial coverage by Vanichi Magazine,
#4TLSESSIONS is an Omnes Parajin Group experience in partnership from Gibson.
To RSVP visit www.vanichi.com/events