Description
WELCOME TO THE 2018 GIBBS FAMILY REUNION!
There is nothing more exciting than a family coming together to celebrate being a Family! By now, each family household have received their Gibbs Family Reunion Packet containing all pertinent information regarding the upcoming 2018 family reuion. Please read the packet and its entirety to ensure you are made abreast of all details.
The primary purpose of the Eventbrite.Com page is to allow more ease and convenience of submitting payment and registering online for family both near and far. Please know this site is 100% safe and can be trusted.
Should there be any discrepancies or questions regarding this site, please contact Reunion Secretary, LaTiesha (Gibbs) Jeffcoat via email at GibbsReunion2018@gmail.com.
Remembering the Legacy, Creating New Memories
**********************************
HOTEL LINKS FOR RESERVATIONS
Crowne Plaza Hotel : Gibbs Family Reunion
Marriott Hotel: Book your group rate for Gibbs Reunion
Hilton Garden Inn: HGI- Gibbs Family Reunion- Booking Link
Embassy Suites (Host Hotel): Link will be forthcoming...
*************************************
2018 Gibbs Reunion T-Shirts- PRE-SALE & OPTIONAL BASIS ONLY!!!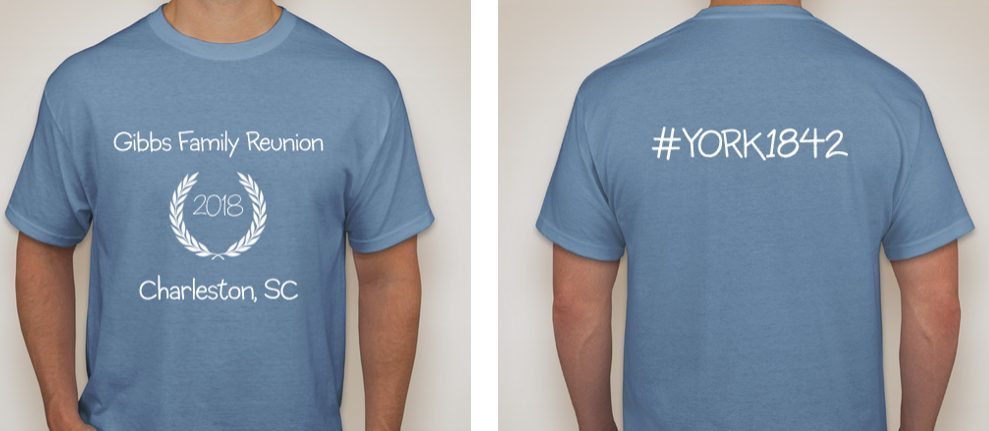 Date and Time
Location
Refund Policy