Description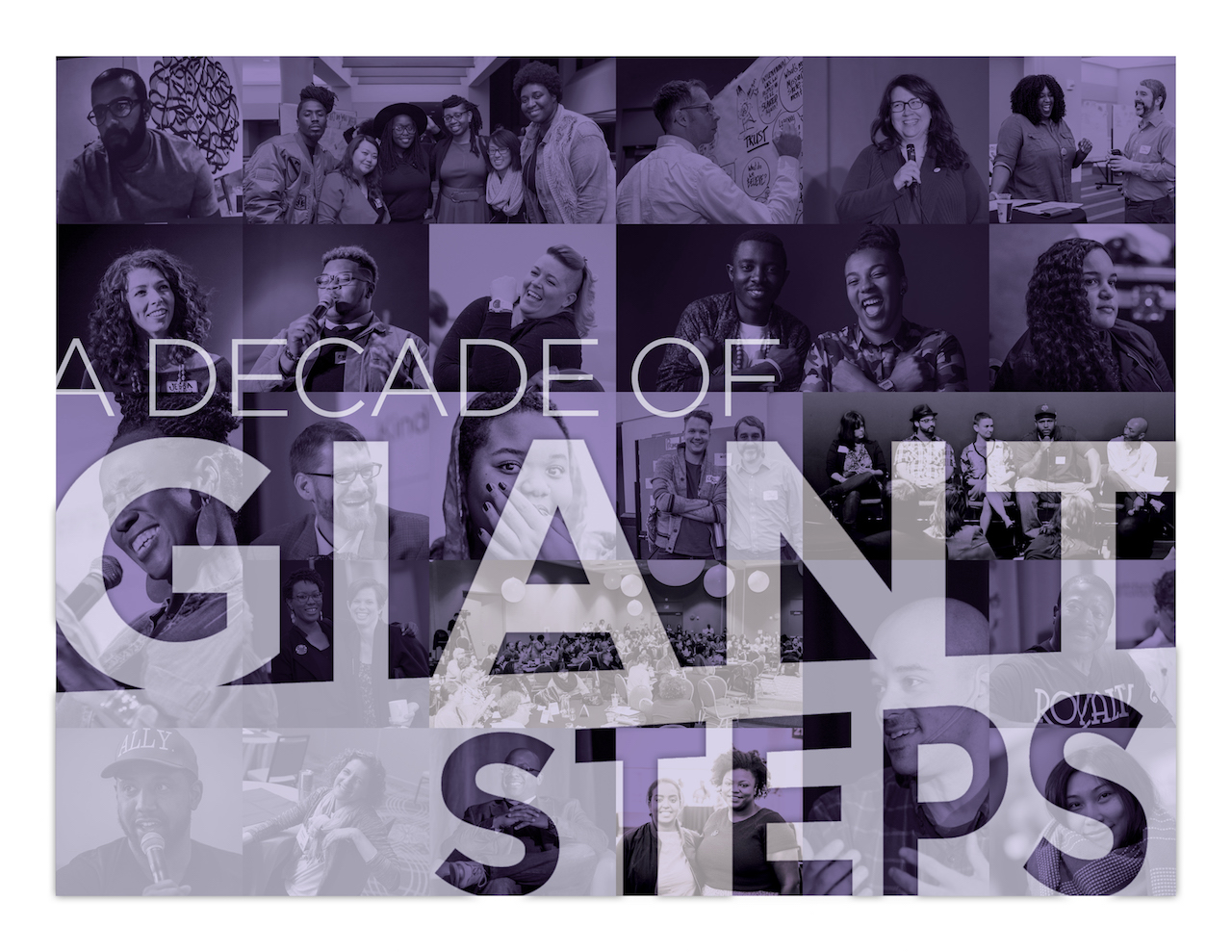 Join us for our 10th annual Giant Steps Conference!
We are celebrating 10 years of fostering honest conversations, unlikely collaborations, and community building amongst creative entrepreneurs and entrepreneurial creatives.
This year, we'll be talking about how we to lift up others as you build your own business and/or social enterprise and/or artistic career. Because, as Senator Wellstone said, "we all do better when we all do better"…and because doing your own thing has never been an independent pursuit.
Who will you meet at Giant Steps? Pioneers. Path-forgers. Brave souls. Kindred spirits. Like you.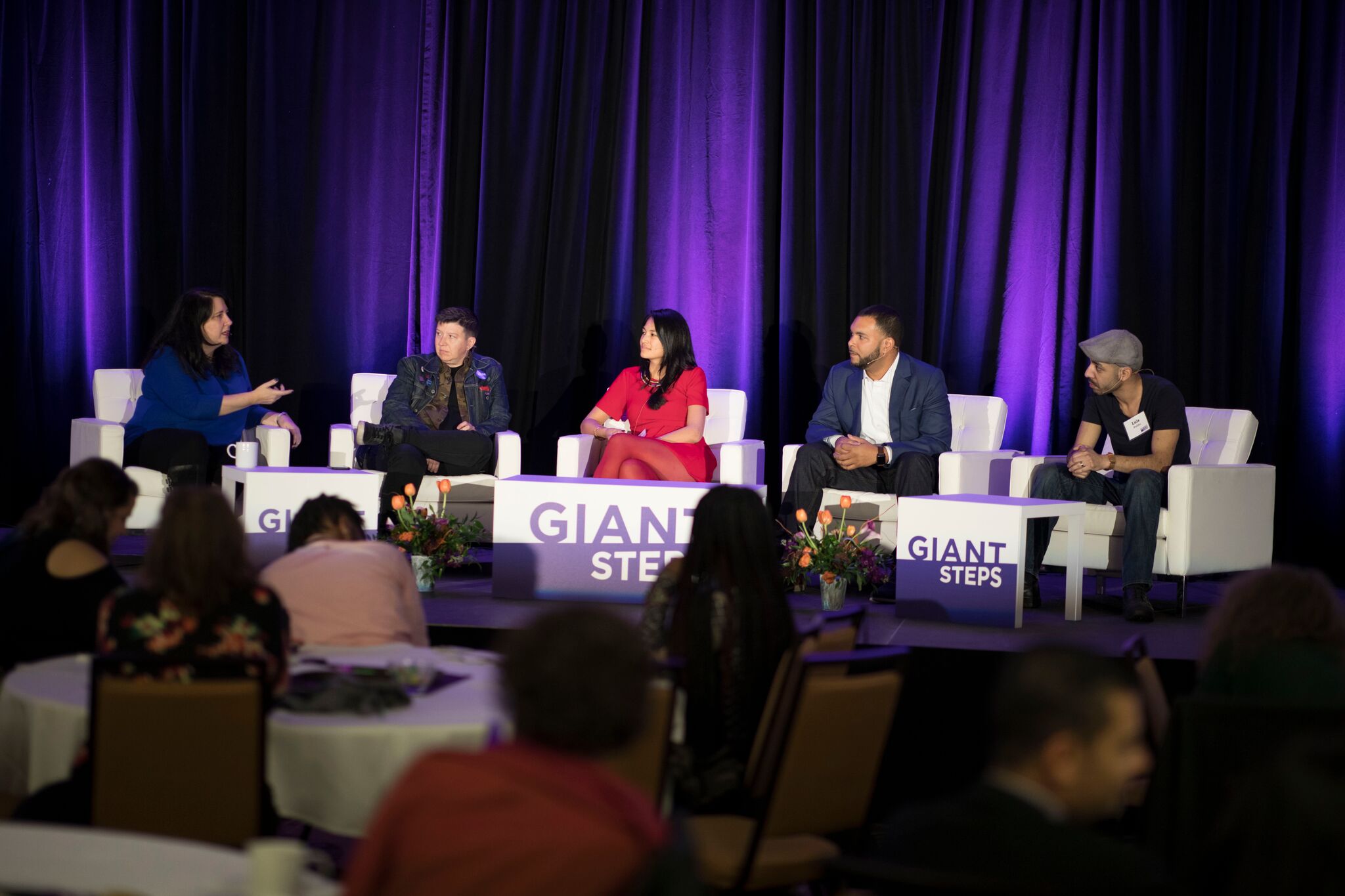 What will you get from Giant Steps?
• Inspiration and insights to fortify you and fuel your work
• Connections with like-minded souls and future collaborators
• Valuable information and resources for building a sustainable creative career or business.

Why Giant Steps?
1. Because there is no blueprint for success. Instead of "experts", we gather creative, talented, forward-thinking people together to share their experiences and lessons learned in their work building creative businesses and artistic careers.

2. Because the magic is in the mix. By bringing together a great mix of people, we create an opportunity for you to learn from folks who maybe don't do what you do, but share similar challenges. The mix of fresh ideas from artists and entrepreneurs--and the possibility of "unlikely collaborations"--provides great opportunities to make giant steps in your own work.

3. Because there are practical things we all need to do to make our work…work. Taxes, legal topics, money, marketing. We'll help you with some of those, too.
4. Best value for professional development, with a personal side, too.
Full day of conversations on the topics that hold us back, but are rarely discussed so openly.
Choice of workshops on practical topics like legal, tax, marketing, more.
One-on-One sessions with past Giant Steps speakers
Rapid-fire group help sessions for selected artists and entrepreneurs
Network-building opportunities throughout the day
Professional portrait included
Drawings for services, products, and art from other Giant Steps fam, valued $50 and up.
Lunch, snacks, and light appetizers at happy hour all included in the price.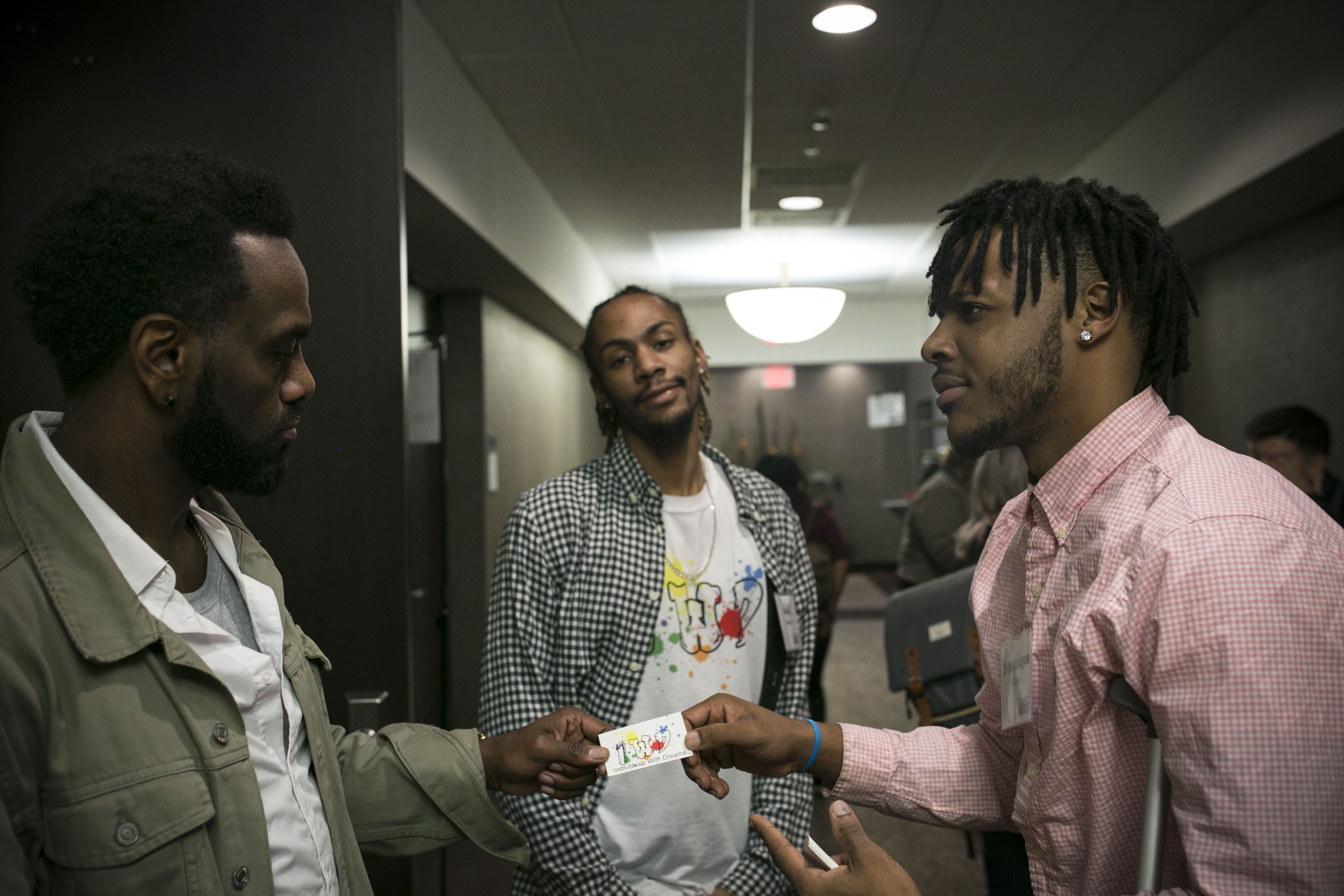 Throughout the day, you'll have the chance to link with some of the brightest and most interesting artists and entreprenuers in Minnesota and beyond.
Giant Steps is a place to expand your network, advance your thinking, and enhance your skills. It's about exchange, collaboration, and community.
Join us for Giant Steps November 8th. We'd love to have you in the mix.

Learn more here: www.giantstepsMN.com