Join your Giant nutritionist for a live webinar from your laptop or mobile device.
About this Event
Nutrition at Noon
Join our nutritionists for 15 minutes a day and some Q&A! Our new daily web series will give you something to snack on every day. Airs Monday-Friday at noon.
STREAM HERE daily at noon. No registration required.
Monday 3/30/20
Tips to Manage Stress Eating with Melanie
Tuesday 3/31/20
Fresh, Frozen or Canned with Thu
Wednesday 4/1/20
Workplace Wellness: Home Edition with Emily
Thursday 4/2/20
How to Make Fresh Produce Last Longer with Mandy
Friday 4/3/20
Antioxidant- Filled Mocktails with Jillian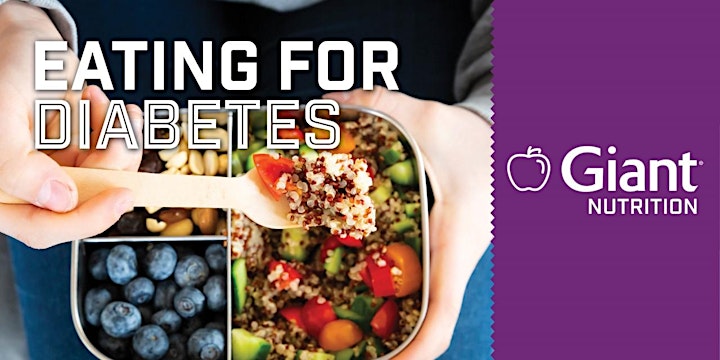 Eating for Prediabetes and Diabetes Classes
It's time to take control! Learn practical and delicious ways to manage your prediabetes and diabetes-and keep your blood sugar in check by managing your carbs and protein intake. And explore other lifestyle changes to prevent the progression of prediabetes and diabetes.
Thursday, 4/9 at 6 PM with Melanie
Thursday, 5/7 at 1 PM with Melanie
Wednesday, 5/27 at 6 PM with Leslie
Wednesday, 6/10 at 1 PM with Melanie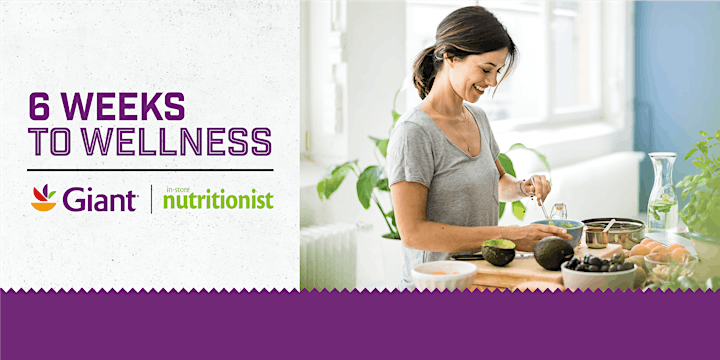 6 Weeks to Wellness
Lifestyle changes can be daunting, but we're here to help!
Join us online for a free six-week course and work on your health and wellness together. Topics include meal planning, goal setting, mindful eating, and more! Day and evening class times available.
Thursdays, 4/2–5/7 at 1 PM with Thu
Thursday, 4/2–5/7 at 2 PM with Josefina
Thursdays, 4/2–5/7 at 6 PM with Kristen
Mondays, 4/6–5/11 at 6 PM with Melanie
Mondays, 4/6–5/11 at 12 PM with Thu & Lindsay or 7 PM with Mandy
Tuesdays, 4/7–5/12 at 6 PM with Leslie
Wednesdays, 4/8–5/13 at 12 PM with Jillian
Thursdays, 4/9–5/14 at 6 PM with George
Thursdays, 4/16–5/21 at 12 PM with Lindsay
Eating for Heart Health
Ever wonder how the foods you eat affect your heart? Learn how to eat for your heart, manage cholesterol and hypertension, and improve your numbers (and your health). Webinars with Melanie.
Meal Planning
Meals that fit your health goals and your wallet can feel difficult, but with a few tricks and simple guidelines, you've got this! We'll share new products and old favorites to make mealtimes easier.
Monday, 4/13 at 7 PM with Mandy
Wednesday, 5/13 at 12 PM with Kristen
Spice Up Your Life
Herbs and spices are a simple way to add flavor and fragrance to your day, but did you know they also have health properties? Learn the history of spices, ways to incorporate more into your diet, and the emerging science that shows real health benefits.
Tuesday, 5/5 at 12 PM with Thu
Saturday, 5/16 at 10 AM with Mandy
Tuesday, 5/19 at 6 PM with Leslie
Mindful Eating
Being mindful is important in many areas of life, and eating is no different! Join us for an insightful talk on how to become more aware of your environment, how it can shape the way you eat, and learn a few tips and tricks to practice more mindfulness.
Monday, 5/4 at 7 PM with Mandy
Tuesday, 6/16 at 12 PM with Thu
Love Your Gut: Cleanse Your Gut
Did you know that your gut health plays an important role in immunity and overall health? Learn why gut health is so important and discover foods you should add to your diet–pre- and probiotics–to improve your gut health.
Wednesday, 6/17 at 12 PM and 6 PM with Leslie
Plant-based Eating
No matter your nutritional goals, adding plant-based foods to your diet is a great way to improve your long-term health. But what does it mean to be plant-based? Whether you're an omnivore, vegetarian or vegan, we've got tips and suggestions on how to add more plants to your plate!
Friday, 4/17 at 12 PM with Thu
Comer Para DM Y Pre-DM
En esta sesión, aprenda formas prácticas de controlar su diabetes y prediabetes. Josefina le mostrará cómo equilibrar los carbohidratos y las proteínas para mejorarel control del azúcar en la sangre.
Jueves, mayo 7 a las 12 PM con Josefina
Jueves, mayo 14 a las 6 PM con Josefina