Description
We're investigating World War I and II items that may just have something to say...
Join the star of TruTV's Haunting Evidence and recurring judge on Travel Channel's Paranormal Challenge, Patrick Burns, and with his wife, young adult paranormal author and ghost huntress, Marley Gibson, as they investigate The Veterans Memorial Museum, in Huntsville, Alabama.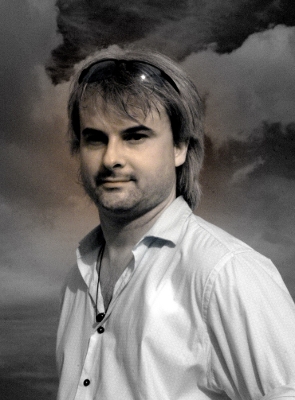 The museum is a non-profit, tax exempt (501c3) educational institution for the purpose of historical preservation, public display, and public education. The Museum is dedicated to promoting and disseminating the accomplishments of American military men and women. The emphasis is on participants of World War I and subsequent conflicts, whose survivors and families can use the Museum facilities to reminisce on their own experiences and those of parents, grandparents, and other close relatives.
~*~*~ A percentage of your ticket price goes directly to the Museum! ~*~*~
The evening will start at 9:00 p.m. with a Meet and Greet, Welcome , and Vendor Tables. A representative of the Museum will give attendees a brief history on the location and the artifacts it contains.
At 10:00 p.m. the investigation begins! Patrick and Marley will lead attendees through the building trying to connect with any spirits that are attached to the antique military equipment and devices. Please bring your own ghost hunting equipment including digital cameras, video recorders, digital voice recorders, or anything else you'd like to try out.
The evening will wrap up at 1:00 a.m.
Limited to 30 participants so don't wait to get your ticket!
For more information: www.patrick-burns.com, www.marleygibson.com, www.ghostock.com
Organizer of GhoStock: Veterans Memorial Museum, Huntsville, AL
Patrick Burns is the star of TruTV's Haunting Evidence and a recurring guest judge on the Travel Channel's Paranormal Challenge.  He is also the co-author of THE OTHER SIDE:  A TEEN'S GUIDE TO GHOST HUNTING AND THE PARANORMAL, along with his wife, multi-published young adult author, Marley Gibson.  She was also on the premiere episode of A&E's Biography Channel's My Ghost Story. 
For more information, visit http://ghostock.com