Description
There's a whole lot more to Salem, Massachusetts than the Witch Trials...
Join the star of TruTV's Haunting Evidence and recurring judge on Travel Channel's Paranormal Challenge, Patrick Burns, and with his wife, young adult paranormal author and ghost huntress, Marley Gibson, as they investigate one of America's most haunted cities: Salem, Massachusetts.
This ghost hunt is in conjunction with the New England Romance Writers annual "Let Your Imagination Take Flight" conference being held at the Hawthorne Hotel April 27th and 28th, but is open to the general public. For more information on the conference, please visit http://necrwa.org/blog1/conference/.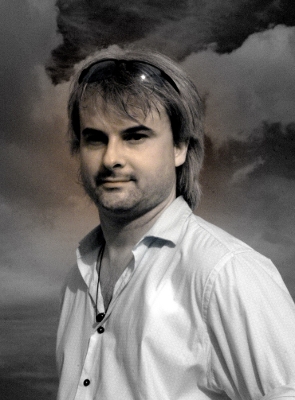 The evening will start at 8:00 p.m. in the Library (basement level) of the Hawthorne Hotel with a Meet and Greet, Welcome, and Vendor Tables. Patrick and Marley will give a brief "Ins and Outs of Paranormal Investigations" talk.
At 9:00 p.m. the investigation begins! Patrick and Marley will lead attendees in an investigation of the Hawthorne Library and an additional (secret) location within walking distance of the hotel in Salem. Please bring your own ghost hunting equipment including digital cameras, video recorders, digital voice recorders, or anything else you'd like to try out.
The evening will wrap up at 12:00 a.m. midnight
For more information: www.patrick-burns.com, www.marleygibson.com, www.ghostock.com