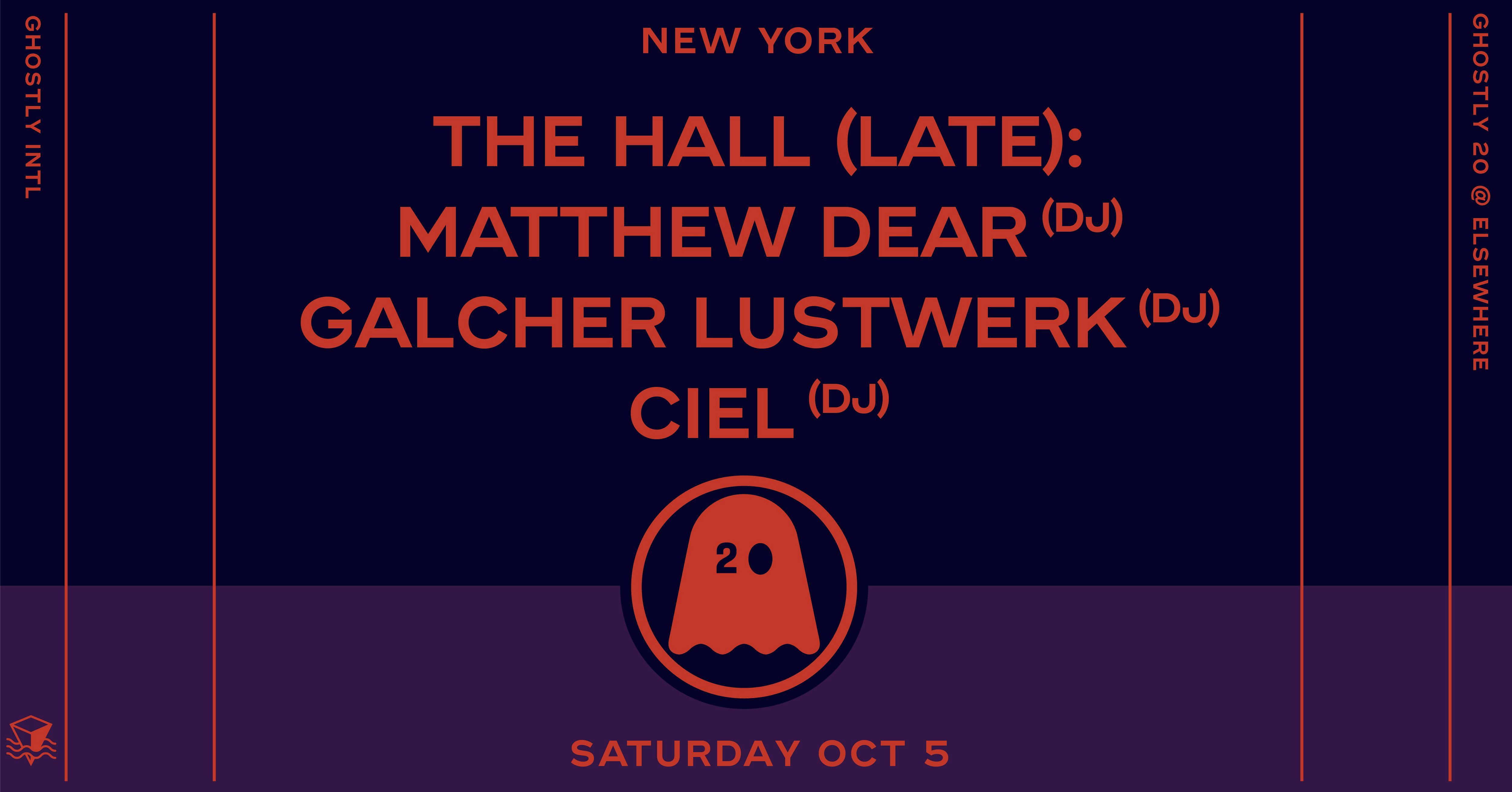 About this Event
**The tickets above guarantee admission ONLY to the late portion of the Ghostly 20 event at Elsewhere from 11PM-4AM.
Click here for early-only and combined tickets!
To mark its 20th anniversary, record label Ghostly International has launched a series of events throughout 2019 highlighting cities they love, communities that inspire them, places and people vital to their culture of music, art, design, and creativity. On Saturday, October 5th, the celebration heads to Brooklyn's Elsewhere for a full night of performances and DJ sets from Ghostly artists and friends spread across the venue's multi-room layout. The event is divided into two parts with the early show taking place in The Hall and Zone One, featuring live sets by Gold Panda, Shigeto, Ouri, The Sight Below and more. The late show continues in The Hall with DJ sets by Matthew Dear, Ciel, and Galcher Lustwerk. The Loft is open all night long hosting DJ sets by Starchild & The New Romantic, Michna, and Xeno and Oaklander.
Tickets available for early, late, or both tiers combined.
The Hall:
Matthew Dear (DJ)
Galcher Lustwerk (DJ)
Ciel (DJ)
The Loft:
Michna (DJ)
Xeno & Oaklander (DJ)