About this Event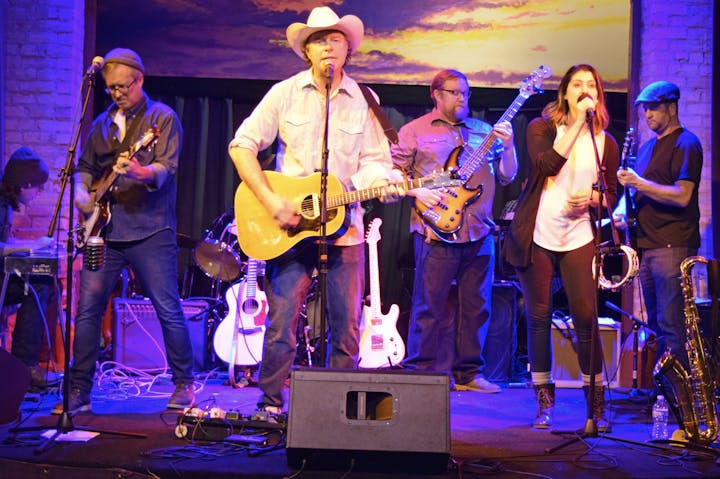 Friday, March 29
6 pm Doors // 7 pm Music
$10 Advance // $15 Doors
All ages
Celebrate the recent release of Lost, Ghost Wagon's second full-length album. This is American Music. Earnest and often darkly emotional tales presented via accessible melodies and a come-join-us-on-the-front-porch vibe.
Labels are tricky. Simply put, this is American Music. Ghost Wagon's sound flows from Americana to rock to country to pop to folk. The songs include multi-layered instrumentation to create rich expressions as well as new experiences.
Ghost Wagon released its debut full-length album, Crooked and Dark, to critical acclaim in 2017. The band features John Mack (guitar, vocals), JC Collins (drums), Matthew Dittmar (sax), Marc Dockter (keyboards), Neil Johnson (bass), Chuck Nelson (vocals, guitars), and AJ Swenson (vocals).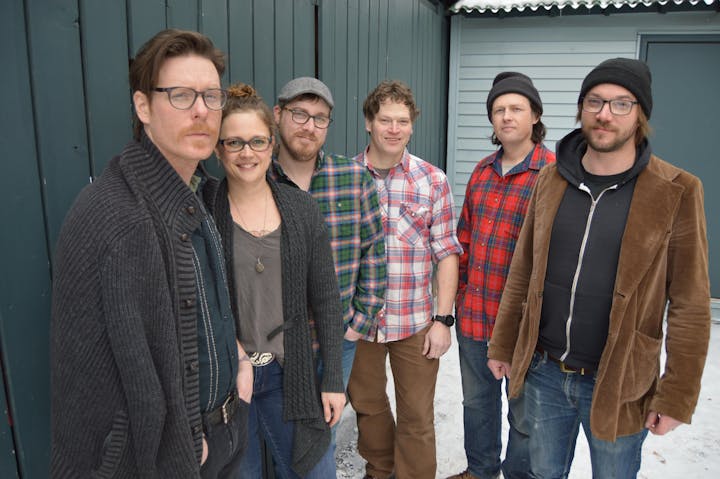 The Long Odds
Featuring Jason Streitz (guitar, vocals), Tim Heinlein (guitar), Jonas Lader (drums, vocals), Jimmy Rogers (bass), Missy Heinlein (vocals, keyboards), and Kris Ransom (mandolin, fiddle).
Rooted in classic country and folk rock, The Long Odds present a tasty selection of tunes in the classic Americana tradition. The Long Odds debut full length record, Level Ground, was recorded in October of 2016 at the renowned Pachyderm Studios in Cannon Falls.
The Long Odds have shared the stage with national and local acts including Sarah Shook and the Disarmers, Nathan Kalish, Invisible Boy, Kind Country, Gabe Barnett and Them Rounders, Bruise Violet, Jay Lenz (Pert Near Sandstone), Dirt Road Ramblers, Murder Shoes, God Johnson, The Drug Budget, and Bernie King and the Guilty Pleasures at prominent local venues such as the Turf Club, Icehouse, Lee's Liquor Lounge, The Cabooze, Como Dockside Pavillion, 331 Club and The Aster Café.