Description
1.25 Wednesday (Americana / Folk)
Nectar & The Present:
Ghost Town Whistlers
Woodland West
The Sky Colony
$7adv / $10dos
8pm doors
8:30pm show
21+Nectar Lounge
412 N 36th St
www.nectarlounge.com
GHOST TOWN WHISTLERS

Pacific Northwest Band from Seattle looking to use the sounds of the ocean and mountains to please the musical soul.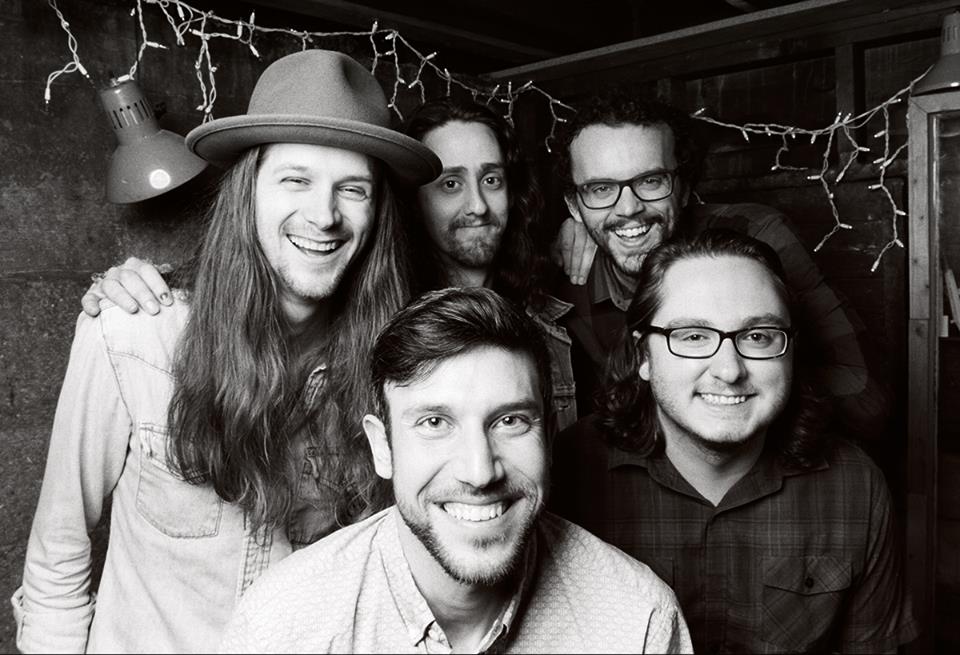 WOODLAND WEST
Woodland West was started in early 2014, when founding member Chuck Dunklin set out to meet other like-minded musicians with a penchant for rootsy acoustic music. Chuck grew up playing music around New Orleans. Influenced by everything from bluegrass to jazz, he played with many local groups before moving to Romania and immersing himself in learning the mandolin. Chuck later met Luke Yanz while living in Seattle. Hailing from Chicago's south side, Luke grew up playing guitar in different rock bands throughout high school. He then turned to the keyboards, playing in various jazz and post-rock bands. While studying music at Northern Arizona University Luke fell in love with acoustic music, teaching himself to play the banjo and mandolin. After bonding over such shared influences as Bela Fleck and David Grisman, Chuck and Luke began playing music together and immediately clicked.
It was then that they met Stephanie Ward, a transplant from southeast Florida. The daughter of a piano player, Stephanie began studying classical piano and violin at a young age. By 17 she was given her first guitar, and took to it at once. After attending art school Stephanie moved to Washington DC, where she continued learning under several accomplished guitarists. With the new addition of Stephanie, whose influences range from Alison Krauss to Pink Floyd, Woodland was beginning to take shape.
After seeing what great chemistry they had, the band began swapping songs and working on original music together. Since then, Woodland has shared the stage with both local and national touring acts, including Emi Sunshine and singer/songwriters Brian James and Melody Guy. In 2015, they opened the Olalla Bluegrass Festival and played many others, including the Leavenworth Autumn Leaf Festival, Everett Garden Arts Festival, Cape Disappointment Concert Series, and Seattle Peace Concerts. With their versatility of strong songwriting combined with a chameleon-esque ability to jump between bluegrass, country, psychedelic rock and zydeco (often within the same set), Woodland casts a net that's not only wide but ambitious. They have carved out a place in Seattle's rich acoustic music scene, and are only getting started.

THE SKY COLONY
Born in 2012 of two guitar players and a drummer meandering about the earth, but raised in the Pacific Northwest. After their separate adventures, they found each other based on their love for Fleet Foxes and Iron and Wine, the Allman Brothers and Neil Young. Spread down the west coast at the beginning, the first original recordings were made in 2011. Immediately the homeward journey ensued to establish something steadfast and capable of progress.
The Sky Colony's sound is a simple creation with complex layering. It is a mixture of the call of the Cascadian wilderness and an "age past", the 60's psychedelia era. Time upon time it has been deemed unique, a sound of "luminous spirituality that sets a fire in the mind".
Their first release in 2015 featured Molly Hazel on banjo, vocals, and bass. This full-length known as "In A Dream" was widely recognized, and had radio play at independent stations worldwide.
The Pacific Northwest has indeed become the home of this band, raised by it's parents who were born here. These musicians have taken their show to the Olympic Peninsula, to the north Cascades, the plains of Idaho, the rolling lands of Montana, the high desert of Nevada, NorCal, and Oregon. They have been on stage at music congregations such as Britt Festival, Subdued Stringband Jamboree, and Summer Meltdown. They have opened up for California Honeydrops, Shook Twins, Steep Ravine, Fruition, Polecat, as well as many more regional greats.
The Sky Colony continues to produce new material and perform, and look to compile a new recording project for completion in 2017.