Description
Join us at 11:00 a.m. on Saturday, October 28th at Ghost Runners Brewery and enjoy a 5k-ish fun-run in Vancouver, WA! Walk, jog, run. No one cares! We've mapped out a course that starts and ends at Ghost Runners, and our guides along the way will make sure you know where to go.
All participants receive a Ghost Runners craft brew, collectors pint glass or seasonal swag item, and other goodies from series partners.
Registration is limited so sign up today!
About the Race
Let's consider this an "un-race" as it goes against many principles of other 5k races. Our run isn't timed, and you will not get a medal when you finish. We also don't close down any streets, but will make sure your route is safe and fun!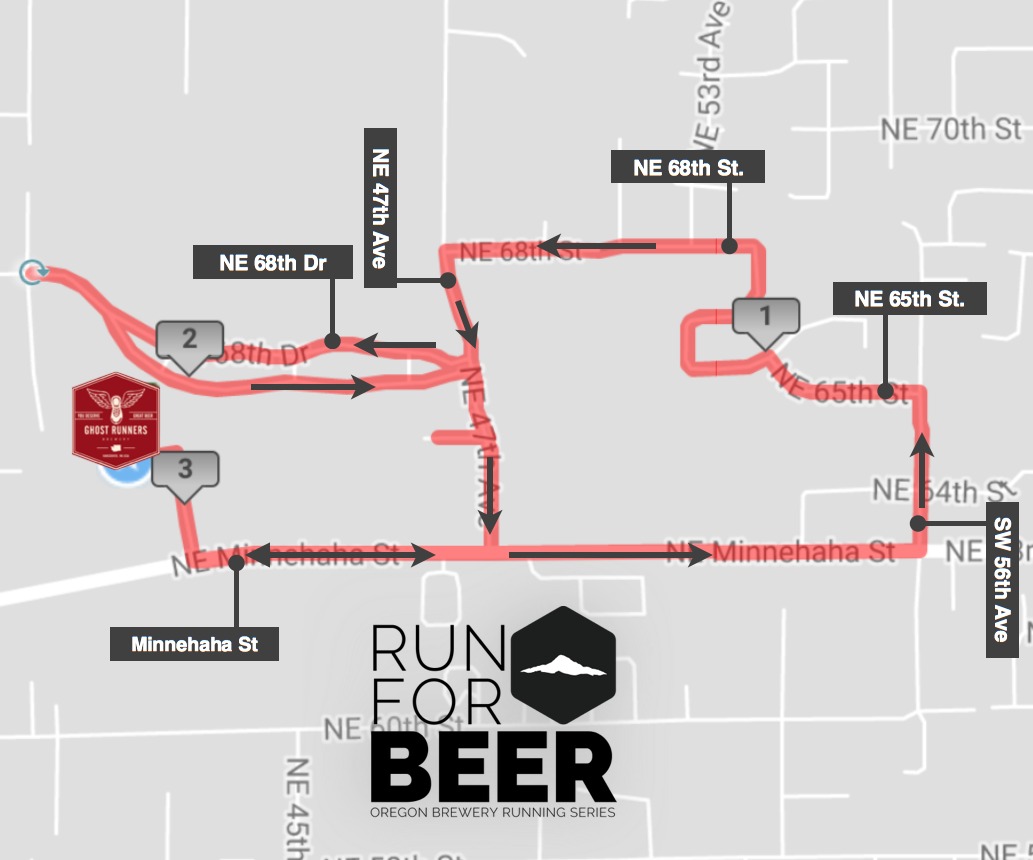 What a great excuse to check out Vancouver in the fall, sample beer from local breweries, and know that a portion of your entry fee is going to support The Portland Parks Foundation and Oregon Brewshed Alliance.
Things to Note:
You will run on an OPEN course, meaning roads are not closed. You are responsible for obeying all traffic laws and regulations

You must bring a valid ID or drivers license. You do not need to be 21 to enjoy the course, but you must be 21 to enjoy the beer. Please drink responsibly. (Registered, underage participants will receive a FREE non-alcoholic beverage)

We will run rain or shine! Dress appropriately for the weather

There will not be a bag check; please plan accordingly
Race Day Details
The fun-run starts at 11:00 AM sharp! Please arrive by 10:30 to get checked-in. Don't forget some extra money! In addition to your FREE beer and swag, there will be merchandise for sale, food, and plenty more beer!
Since this run is right before Halloween, come dressed in your best costume! Expect prizes in multiple categories!
Look for our informational email closer to the event. We will remind you of these details and share anything else you might need to know.
Cheers to beer! We'll see you at Ghost Runners Brewery!