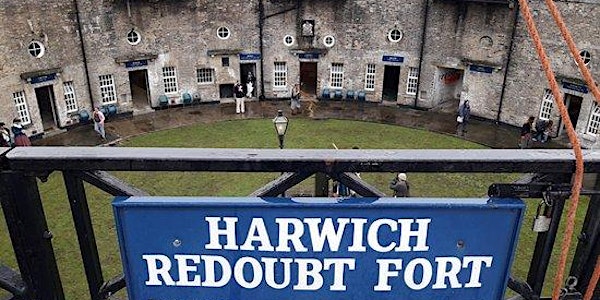 Ghost Hunt Harwich Redoubt Fort 3 December 2022 9pm - 3am
This impressive historic building has stood on this site since 1808 and guests will be able to ghost hunt with our dedicated team.
When and where
Location
Harwich Redoubt Fort Harwich Redoubt Fort Harwich CO12 3LT United Kingdom
Refund Policy
Contact the organiser to request a refund.
Eventbrite's fee is nonrefundable.
About this event
About this event
Originally the site of a house, aptly named Hill House, this site has not seen active duty and was not called upon to defend the port, but that does not mean it has not seen its fair share of death. The soil used for the construction was taken from a low lying area now known as Bathside, which saw the loss of 8 lives during the 1953 floods partially due to the removal of the soil. There is a local legend that captured French prisoners of war were made to help with the construction of the fort and some people have reported hearing faint voices that appear to be speaking French. There is an urban legend that a soldier was decapitated on the site but no record can be found to corroborate this, however, people have reported the sounds of footsteps/marching boots and seeing a soldier walking around on the top of the moat. Literally packed with memorabilia, many people believe that some of the paranormal occurrences can be traced to the objects now housed in the fort itself. A fantastic venue, one not to be missed. This has been a ghost hunters delight in past events and we hope should prove to be a very active venue on the night.
Guests will be able to investigate a number of the active rooms, with a member of the Haunting Ghost Hunts team, who will encourage guest participation in a number of paranormal experiments using ghost hunting equipment such as K2s, Spirit Boxes, cameras, EVP recording equipment etc. There will also be an opportunity for individual vigils.
Refreshments will be provided