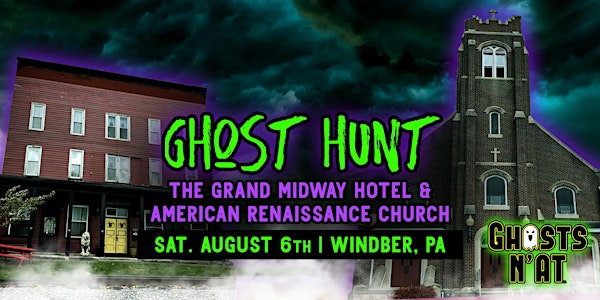 Ghost Hunt Grand Midway Hotel & Church | Sat. August 6th 2022 | Windber, PA
Location
Grand Midway Hotel
1303 Midway
Windber, PA 15963
Refund policy
Contact the organizer to request a refund.
Eventbrite's fee is nonrefundable.
Are you ready for a REAL guided ghost hunt at one of the most unique locations in the world!? Let's hunt!
About this event
TWO LOCATIONS - ONE HAUNTING NIGHT! Welcome to the Grand Midway Hotel and American Renaissance Church! Located in Windber, PA (near Johnstown, PA) these two historic structures serve as a playground for spirits still wandering this earth.
This ghost hunt is a guided ghost hunt. You will be paired with a real paranormal investigator, using their knowledge and the latest in paranormal gadgetry in an attempt to communicate with "The Other Side".
There are two ticket options available.
Ghost Hunting Ticket - Investigate from 7pm - 11pm with a REAL paranormal investigator during our guided ghost hunt
Overnight Ghost Hunting Ticket - Investigate from 7 - 11 with a REAL paranormal investigator during our guided ghost hunt - THEN spend the night in the haunted Grand Midway Hotel, continue investigating on your own - sleep IF YOU CAN - and check out the next morning. The overnight option is EXTREMELY LIMITED & only available to 8 people. The overnight ghost hunt is NOT guided.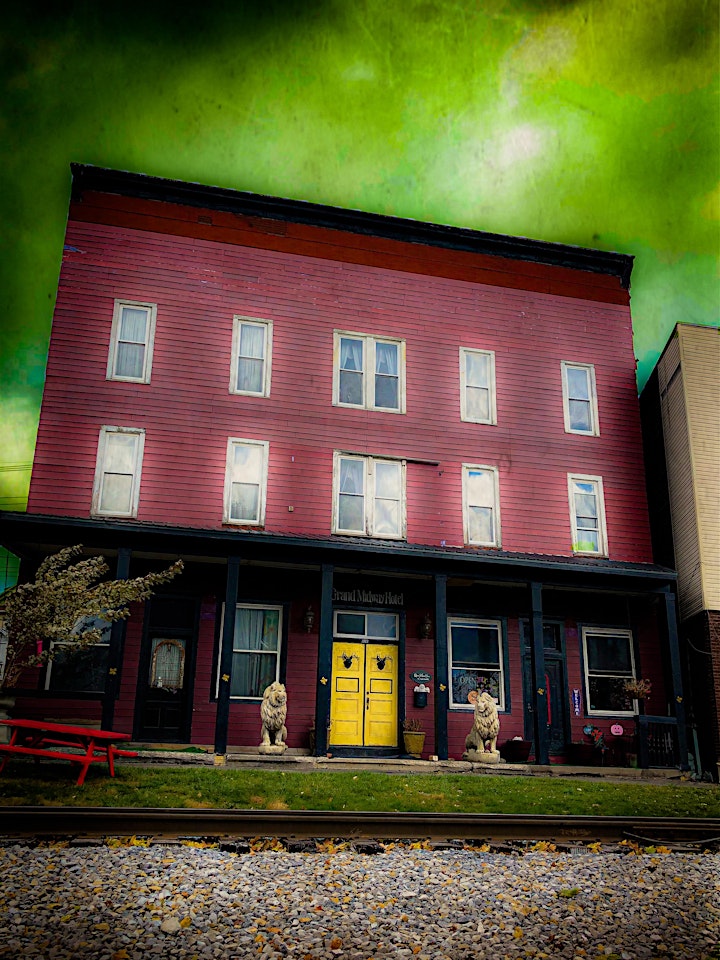 One of the first businesses in Windber, The Grand Midway Hotel dates back from the late 1880s. It has acted as many different things over it's long life - a hotel, a brothel & even a funeral parlor at times. It's 32 rooms hold an endless amount of phantom encounters. It also has held human bones in it's walls...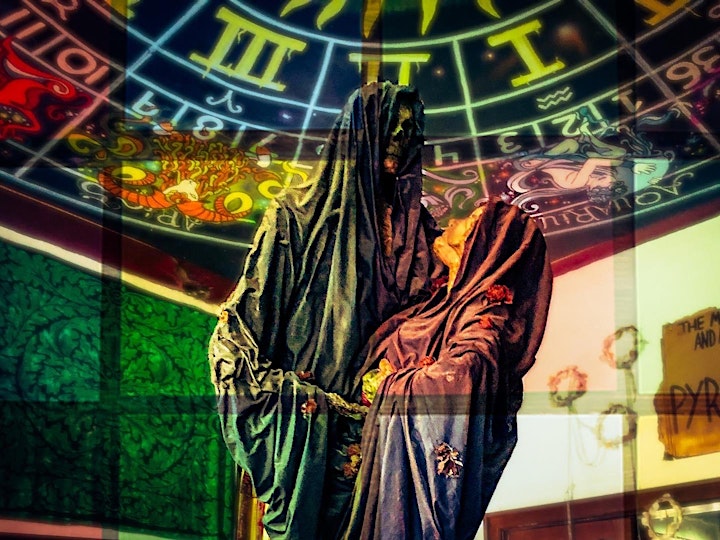 One of the more famous ghosts of the hotel is Martha. Martha was visiting The Grand Midway with her family, 4th of July weekend 1911. According to the legend, she was watching the firework display from the balcony and was tragically struck by a firework rocket & passed away on the spot...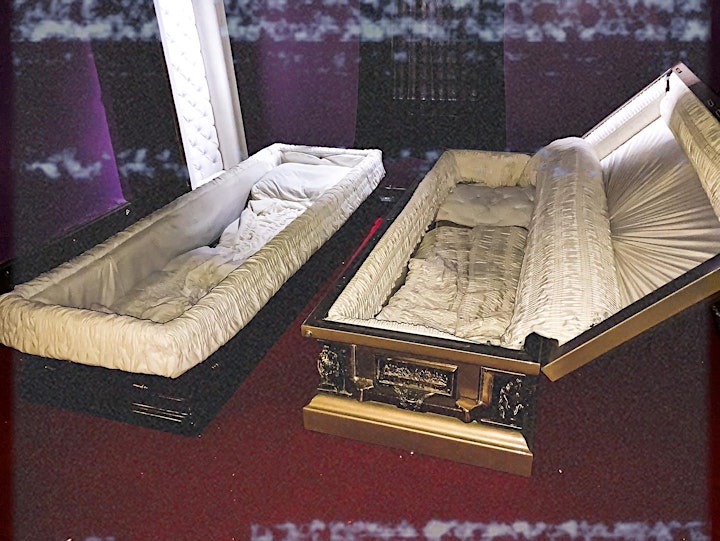 Throughout the hotel, strange noises are heard - dark mists are seen - and you are unable to escape the feeling of constantly being watched...
You have NEVER been in a building like the Grand Midway Hotel. Each room is filled with mystical objects & decorated in a unique style. It also boasts the WORLD'S LARGEST OUIJA BOARD on it's roof!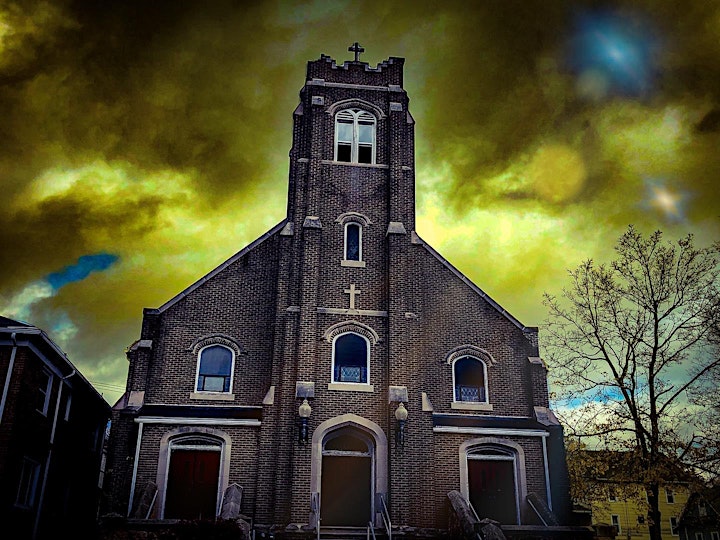 The American Renaissance Church is located a few blocks from The Grand Midway. We will also be exploring it's once holy halls - searching for any ghostly parishioners that still may be lurking within this foreboding structure.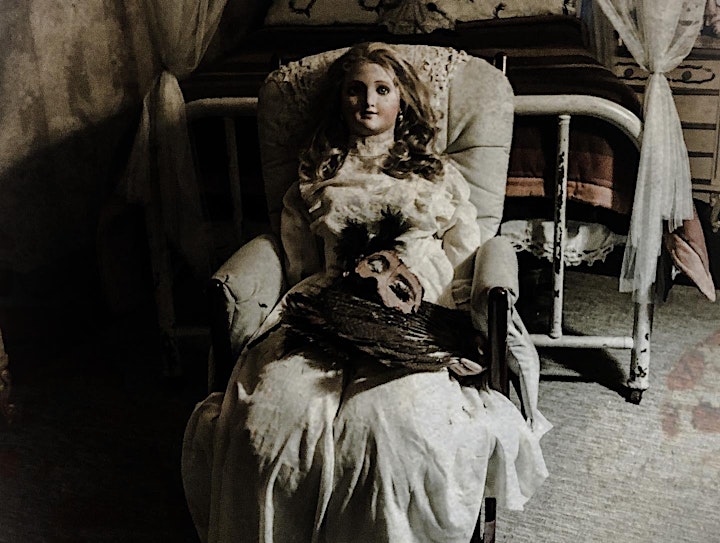 ***Tickets are limited for this event***
You must be 18 years of age or older or 12 - 17 with parent or guardian.
No drugs or alcohol are permitted on the property. If you appear to be under the influence, you will be removed from the property without refund.
*Tickets are non-refundable* (Unless the event is impacted by COVID-19)
* We are not responsible for tickets purchased from third parties
*** For overnight guests - this hotel is not a traditional hotel. There is no 24/7 staff, no showers or tubs. There will be no specific room assigned to you. There are several beds and places to sleep - AND GHOSTS.
For more information about Ghosts N'at Paranormal Adventures, visit our website: