Description
A Party Life & Kwagi Heath Presents :: Alumni Reunion Weekend 2019
We have it for you the entire weekend, "THE GREATEST HOMECOMING ON EARTH"! You already know what it is. Get your tickets early and don't miss out. WE ALWAYS SELLOUT!
Thursday Oct. 24th | Elm Street Lounge | 115 S. Elm St. | Greensboro, NC | 9pm-2am
Friday (DAYPARTY) Oct. 25th | LIMELIGHT | 113 S. Elm St. Greensboro, NC | 2pm-8pm
Saturday Oct. 26th | THE GALLERIA | 1325 S. Eugene St. Greensboro, NC | 9pm -2am
Sunday Oct. 27th | Secret Location | details coming soon
We have events for the entire weekend. If you purchase a ticket please look at your ticket type to confirm you purchased the correct ticket because the heading will show the dates OCT. 24TH - OCT. 27TH. Eventbrite will send an attachment which will show the ticket you purchased.
The Friday Day Party Tickets Are In High Demand. We Can Not Guarantee Entry After 4pm So Please Plan To Arrive Early.
WE ARE EXACTLY 100 DAYS AWAY...and we ain't waiting! Get your plans in order for #ThursdayNight #FriDAY #SaturdayNIGHT & #SunDAYFunDAY bcuz it's GO TIME! This year we are rolling out 3 new Exclusive venues for 3 out of the 4 events that we have planned! Our DJ Lineup is SUPER CRAZY! WE GOTCHU COVERED! This is your WARNING...so please prepare yourself as our signature "HunGHOEver" Alumni Weekend proves why it's still and will always be #UndefeA&Ted! All party locations have been secured, but will be kept in a SECRET vault for now! #Vipboothbottleservice, #Indoor #Outdoor #Oldschool #R&B #GoGo #Top40
All events will definitely sell out so please don't wait til the last min! Booths that remain are first come first serve! Train your liver and act accordingly!!! Rain or shine...it's GHOE and we are partying regardless (REMEMBER LAST YEAR)!
If you want to avoid the fees and purchase your Tickets/Table/Booth direct please text: 910-297-4457 or Text Santanta 336-565-6259.
BIRTHDAY PACKAGES AVAILABLE CONTACT 910-297-4457 FOR ADDITIONAL INFORMATION
Additional information & details coming soon!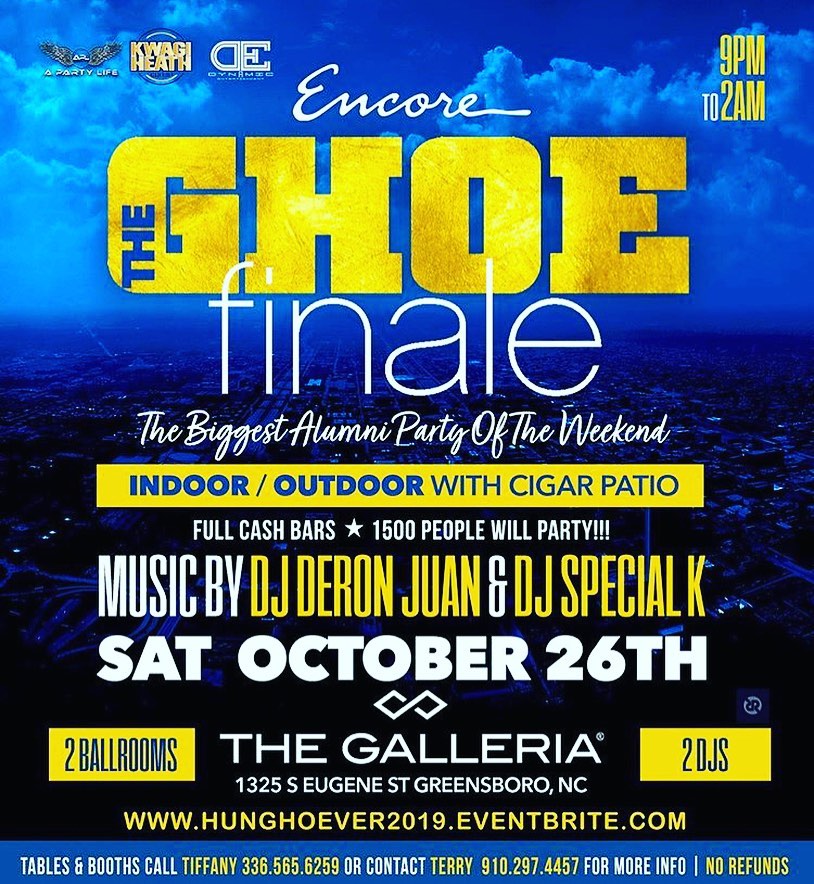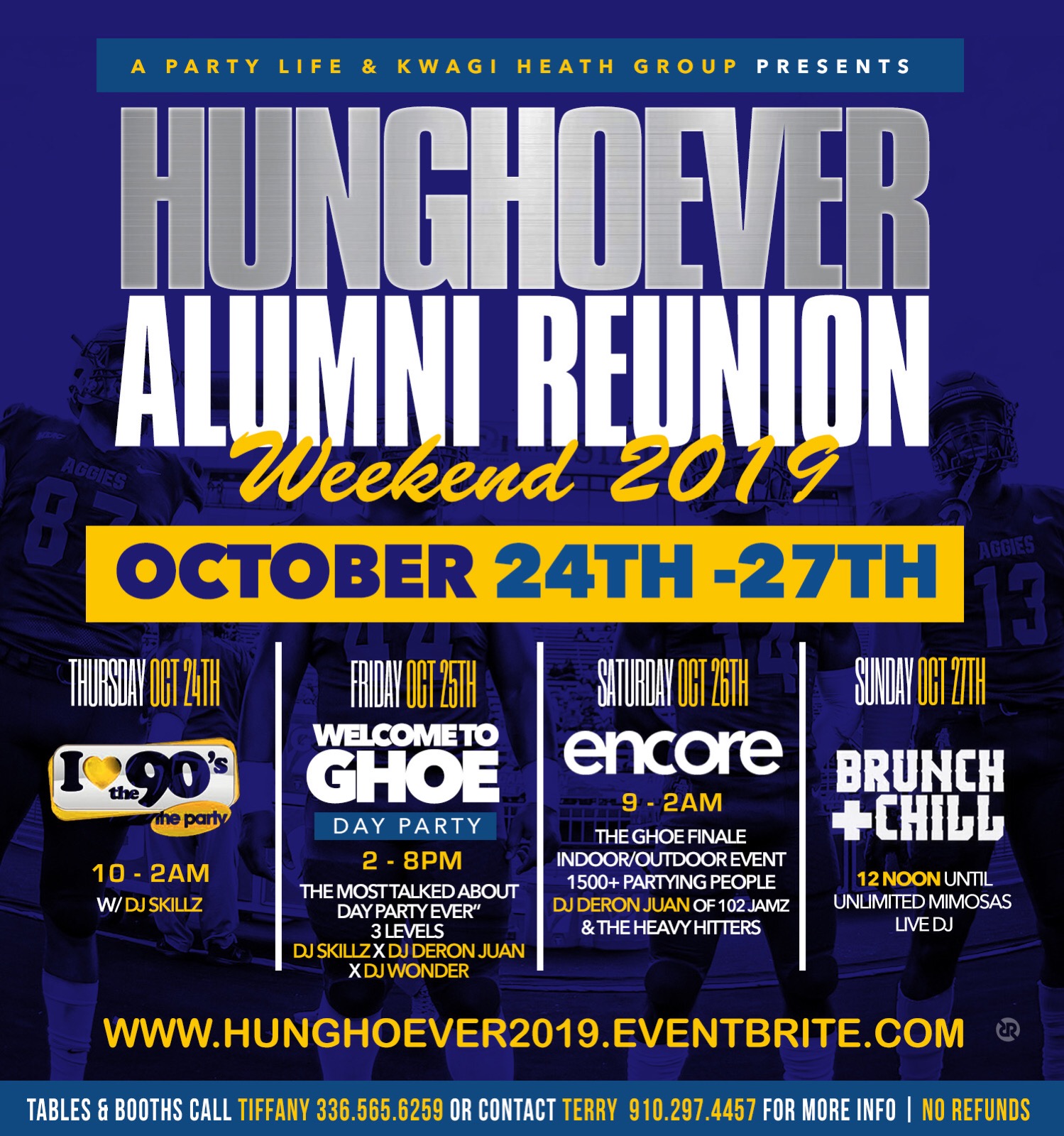 NO REFUNDS