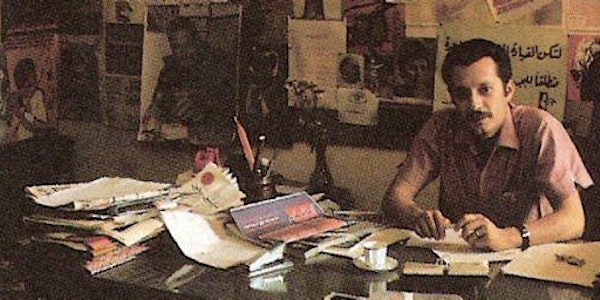 Ghassan Lives! Palestine Lives!
2022 Ghassan Kanfani Resistance Art Scholarship Release Event, an evening full of cultural resistance and education.
When and where
Location
Arab American Cultural Community 10555 Stancliff Road Houston, TX 77099
About this event
PYM HOUSTON is excited to announce this year's Ghassan Kanafani Anthology Release & community-wide event on Saturday, July 16 at 5 pm at the Arab American Cultural & Community Center in Houston, Texas.
This event will commemorate the release of the Annual Ghassan Kanafani Resistance Arts Scholarship Anthology Release.
The Ghassan Kanafani Resistance Arts Scholarship aims to provide a safe space to re-engage the Palestinian narrative and explore the connections between our community and other marginalized groups in this country and beyond. There is a lack of scholarships for Palestinians in North America, so our goal is to fill that opening and provide opportunities to members of our communities.
We want to empower and uplift our people who demonstrate excellent writing capabilities and a commitment to their community. We invite Palestinians of all ages to this event celebrating the 2022 Ghassan Kanafani Resistance Arts Anthology to enjoy a night filled with incredible performances, children's activities, and reading of Kanafani's literary work.
ALL AGES ARE WELCOME!