Ghana- Weather Station Brainstorming Session/Competition

Saturday, 13 July 2013 from 10:30 to 16:30 (GMT)
Event Details
Delft University of Technology Netherlands launches Africa weather stations competition.
You are cordially invited to join us at the Brainstorming Session focusing on weather stations.
What is a weather station?
An observation post where weather conditions and meteorological data are observed and recorded.
The event takes place on Saturday, 13th of July at the Ghana-India Kofi Annan Centre of Excellence in ICT (AITI-KACE).
Purpose of competition
The Trans-African Hydro-Metrological Observatory (TAHMO) initiative aims to design, build and operate 20,000 measurement stations in Africa. From a technical point of view, this is possible by making use of mass-produced consumer electronics and the extensive mobile phone coverage through most of Africa. The value produced by this network will be high but the benefits will be distributed diffusely. In order to make the network a success, financial sustainability is essential. This is where African entrepreneurs will play an important role.
During the "TAHMO business brainstorms and contest" entrepreneurs, innovators, creators and technology enthusiasts will be actively invited to share their ideas during two separate brainstorm events about the following questions:
What is a good model to establish and operate a network of 20,000 stations? What would be an appropriate pricing scheme for station's owners and caretakers to provide security, minimal maintenance and to ensure good data delivery?

What data based information from the stations would be valuable and can be sold?
Description
From the brainstorming sessions events, TAHMO will pick the best ideas from the entrepreneurs in August 2013 through a competition.
-       Business Model Ideas
-       Tech Solution for Weather Management Solutions
Prize of 5000 Euros will be offered to be best Business Model idea and Design.

Time: Saturday July 13th  from 10.30am to 4.30pm
Where: Ghana-India Kofi Annan Centre of Excellence in ICT (AITI-KACE)
The idea
The idea is to have tech entrepreneurs in a room brainstorming on creating a Business Model around weather stations around Africa. 
Entrepreneurs will brainstorm on ideas around price, data and business model.
We will ask these main questions at the Brainstorming sessions 
How can we Establish and operate a network of stations and pay Entrepreneurs to provide security and minimal maintenance; (e.g. what should a station cost for a interested host to make sure he takes good care of the station? How much should a host be paid to make sure he delivers good data to TAHMO? Or can participants think of another reward model with other incentives than money? Etc.)
What solutions can they come up with to produce data products that can be sold to cover the costs of the network of stations to Water Management companies and other companies? What kind of data products would be valuable?
Data is a big issue is Africa, can they come up with a tech solutions (Mobile app or others) that will help solve weather management issues (stations are one of thousands of solution of water management) or maybe an app that helps hosts to maintain their stations well, or an app that provides data products to a specific target group.
At the event we would explore modalities for the competition and how you can participate. It will also be an opportunity to meet potential collaborators that you can work with on solutions to enter into the competition.
 Entry Competition Link: http://www.africagathering.org/competition/
Who can apply?
Entrepreneurs, Developers, Technologist, Weather Management experts, Climate Change experts, Meteorologists, Environmentalists, Farmers etc...
 Competition End: August 2013 – Contact: mjamme@gmail.com

For clarifications or attendance, call Edward Tagoee: Tel: 0244709575- Worlali Senyo 026 559 7820
In partnership with: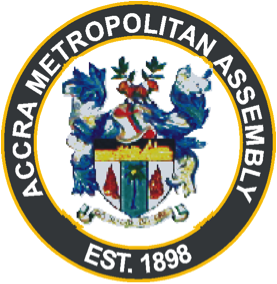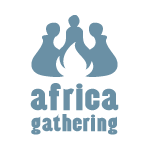 Do you have questions about Ghana- Weather Station Brainstorming Session/Competition?
Contact the organiser
When & Where

Ghana-India Kofi Annan Centre of Excellence in ICT (AITI-KACE)

Accra, Greater Accra 233
Ghana

Saturday, 13 July 2013 from 10:30 to 16:30 (GMT)
Add to my calendar