Description



Ghana Tech Summit 2019 (2nd Annual) West Africa's Largest Tech Summit
ATTN: 2nd Annual Ghana Tech Summit - Powered by Forbes8
DATE: December 13, 2019 @ 9am-9pm
LOCATION: YMCA
MEMO: A multi year initiative hosted in partnership with Forbes8, the Africa Future Fund, Github, Linkedin, DigitalOcean, YMCA, Diaspora Office, and the Global Startup Ecosystem
It is with great pleasure that we invite you to attend the 2nd Annual Ghana Tech Summit to be hosted on December 13, 2019. Ghana Tech Summit brings together hundreds of entrepreneurs, investors, digital marketers and creatives under one roof together to address humanity's greatest challenges via technology and entrepreneurship.
The summit launched in 2018 with 100 speakers and 1000 attendees featuring pioneers from leading companies such as Google, Facebook, Uber, Twitter, IBM, Microsoft.
The 2019 summit returns with the same line up of top tier companies with the new theme: "Sankofa - "Go back and get it"; Redefining the Future of Africa". Over 40 media representatives from Forbes, Inc Magazine, Fast Company, Black Enterprise, NY Times in attendance.
The event is a 12 year initiative of the Global Startup Ecosystem (GSE) - the first and largest digital accelerator that accelerates 1,000 companies to market annually across 90 countries entirely online. The GSE network also boast the largest tech summit community in the world hosting 25-30 programs a year including Ai Tech Summit, Blockchain Tech Summit, Space Tech Summit, VR Tech Summit, Nano Tech Summit, Haiti Tech Summit, Her Future Summit, Africa Future Summit, Europe Future Summit, etc. Keynote speakers Ndaba Mandela, Ben Horowitz (Investor Twitter, Facebook), Tim Draper (Investor in Skype, Hotmail etc); Naveen Jain (Founder of Moon Express, Viome etc.); Current President of Haiti Jovenel Moise; Vicky Jeudy from Netflix Orange is the New Black; and VP+CEOs from Google, Facebook, Airbnb, Uber and more.
Sincerely,
Ghana Tech Summit Team
100 Speakers Confirmed
Forbes, Liz Walsh (VP Growth Marketing Forbes & Forbes8)

Forbes Magazine, Tom Davis (Chief Growth Officer at Forbes Magazine)

Forbes, Amos Winbush III (Co-Founder of Forbes8 & CEO of AW3 Media Group)

Africa Future Fund, Einstein Ntim (Partner)

Google, David Steinacker (Google, Sub-Sahara Africa)

LinkedIn, Tyrona (Ty) Heath (Global Lead for Agency and Partner Education at LinkedIn)

LinkedIn, Mike Romoff (Head of Global Agency and Channel Sales at LinkedIn)

YMCA World Alliance, Carlos Sanvee (Global Secretary General of YMCA - Geneva)

LinkedIn, Jacqueline Jones (Head of Strategic Partnerships - Diversity, Inclusion & Belonging at LinkedIn)

LinkedIn, Emmanuel Gamor, (Ecosystem Builder at Linkedin)

UK Department of International Trade, Lindsey Gilbert-Crouch (Country Director)

Media Influencer - Haiti and Founder of Azure University, Johnson Napolean

Georgia Aerospace Systems, Dr.Thomas Mensah (President and CEO)

World Alliance of YMCA, DJ Forza (Director of Partnerships and Collaboration)

Africa Foresight Group & Harambe Entrepreneur Alliance, Yasmin Kummi (Founder of & Executive Director)

Foundervine, Izzy Obeng (Founder at Foundervine)

Google & YAA W, Diana Wilson (Forbes 30 Under 30 Scholar)

Next Play, Lisa Francoeur (Oprah of Tech/Head of Partnerships)

Stem Bees, Linda Ansong (Co founder & Executive Director)

Global Shaper at World Economic Forum, Patrick Stephenson (Economic Consultant | Financial Journalist)

Black Star Fund, Kwame Anku (CEO & Chairman)

Chanzo Capital, Eric M K Osiakwan (Managing Partner)

MEST, Katjana Kammin (Venture Partner at MEST Meltwater Entrepreneurial School of Technology)

Global Startup Ecosystem, Christine Ntim (CMO)

Ghana Dot Com, Nii Narku Quaynor (Chairman of Board)

Future of Ghana, Arnold Sarfo- Kantanka (Founder)

GhanaThink Foundation, Ato Ulzen-Appiah (Director)

iSpace Foundation, Josiah Kwesi Eyison

Kumasi hive/Ghana Tech Lab, Jorge Appiah (CEO)

Innohub/ Ghana Tech Lab, Nelson Amo (CEO)

Digital Ocean, Kwasi Asare (Lead)

Digital Ocean, Hollie Haggans (Global Partnerships leader building brand, culture & community)

CYST, Nii Osae Dade (Forbes 30Under30)

Npontu Technologies Limited, Dr Stephane Nwolley Jr (CEO)

SAP, Michelle Grover (VP of Development, Hipmunk, Concur Mobile, TripIt and Board of Techtonic)

GitHub, Don Goodman Wilson (Developer Advocate)

DigitalOcean, Al Sene (VP of Engineering)

SAP Next-Gen, Kwena Mabotja (Africa Director, UNSDG| Mandela-Washington Fellow 2017)

Ryan Foland Co-Author of Ditch The Act

More speakers announced on the website: www.ghanatechsummit.com
---
Day Time Schedule
ATTN: 2nd Annual Ghana Tech Summit - Powered by Forbes8
Day 1: Main International Day
DATE: December 13, 2019: 9am- 9pm
LOCATION: @ YMCA
MEMO: A multi year initiative hosted in partnership with Forbes8, Africa Future Fund, Github, Google Ai, Linkedin, and the Global Startup Ecosystem. RSVP via HERE. ATTN: 2nd Annual Ghana Tech Summit - Powered by Forbes8
Day 2 Evening Program - VIP ONLY
Date: December 14, 2019 @6-11pm
MEMO: An invite only award celebration night with speakers, sponsors, media, and government officials. Only VIP badges, Speakers, Sponsors from Ghana Tech Summit program will be allowed. Public RSVP Here.

---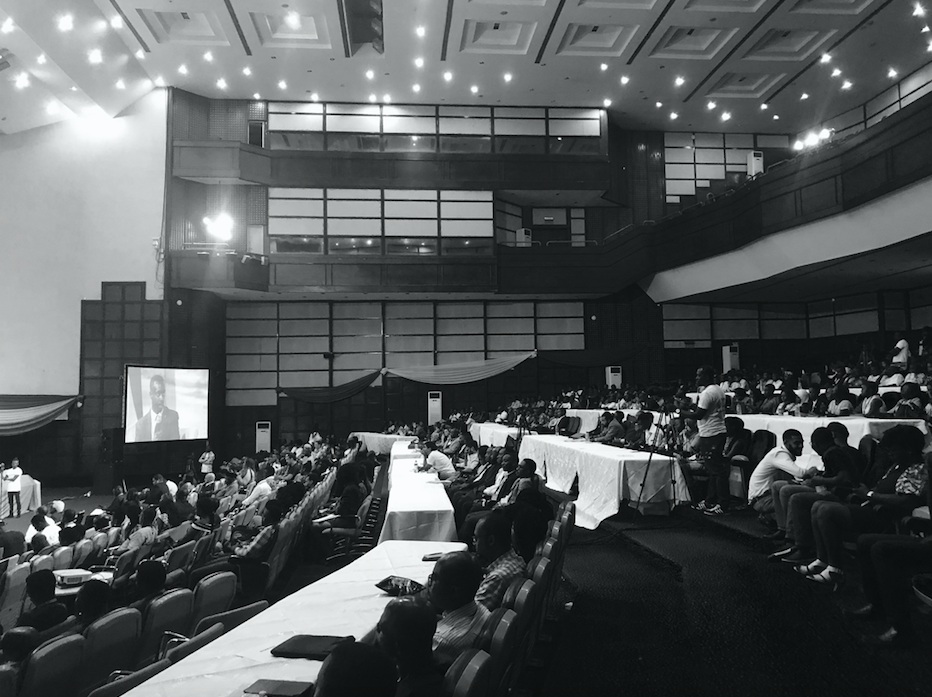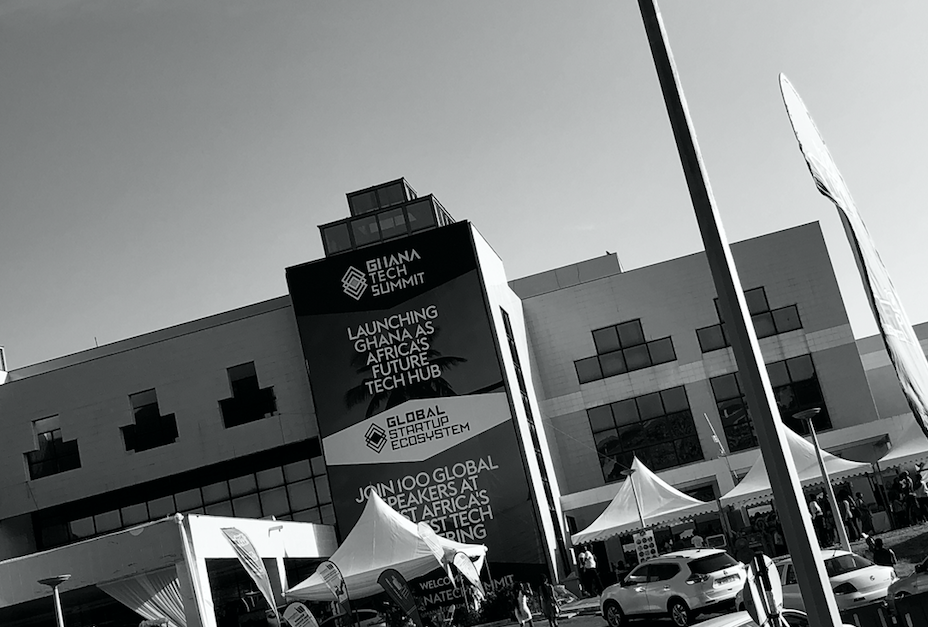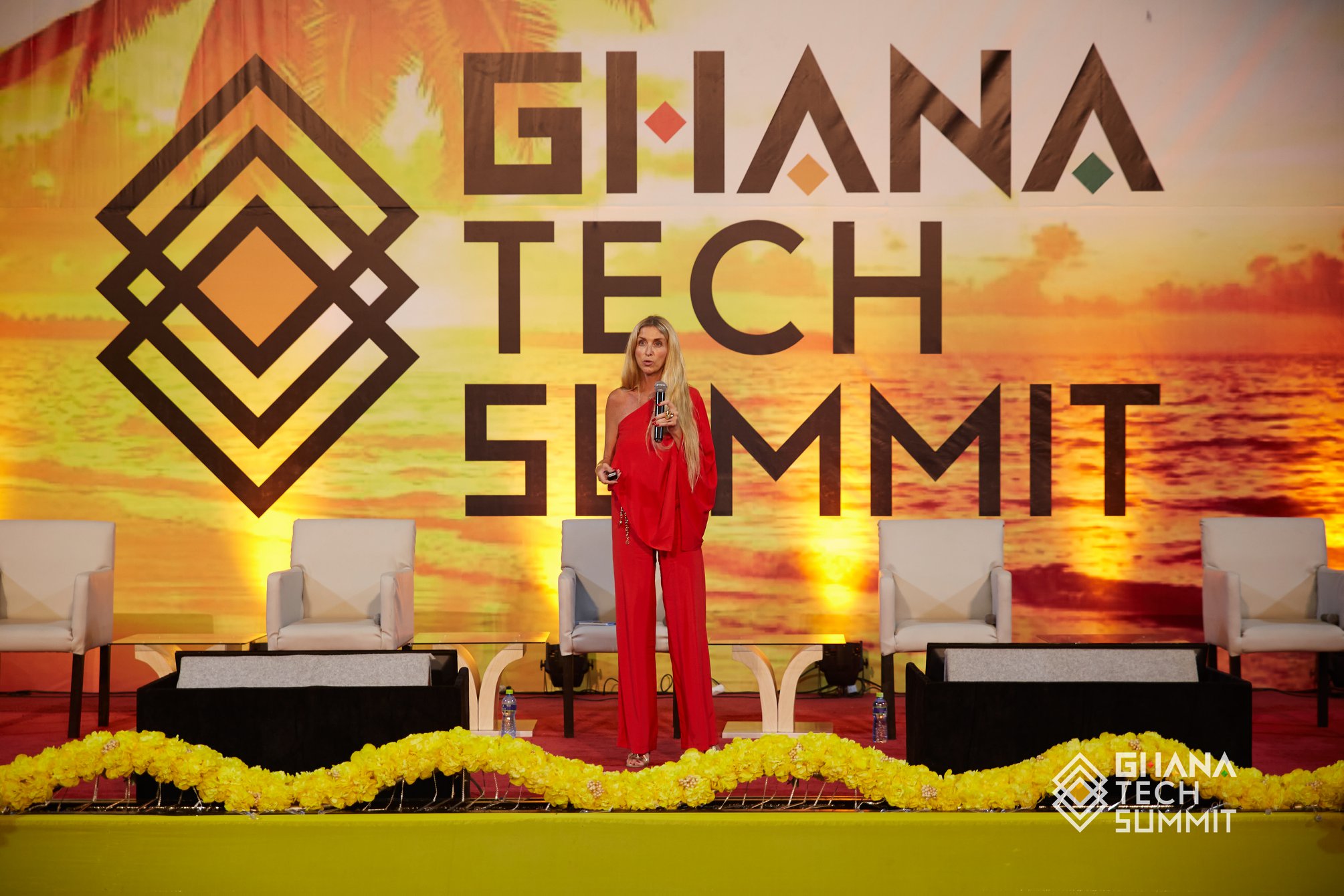 Media Contacts:
For Ghana Tech Summit:
info@ghanatechsummit.com
* Please note - no refunds.