GGB "Angel Tree" Christmas Party For Youth!

Wednesday, December 21, 2016 from 7:00 PM to 9:00 PM (EST)
Event Details
GGB Presents.....
"The Gift of Giving"
Christmas Angel Party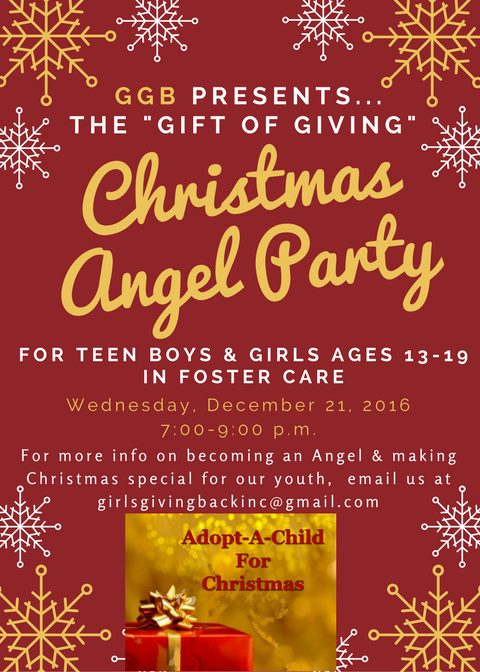 GGB is excited to announce that we have adopted a
foster home for teens this Chistmas! Since we are so blessed, we wanted to use our resources to be a blessing to our youth this holiday season. 
Our goal is to create a warm, heart-felt Christmas experience for youth who currently reside in non-traditional homes.
We are now recruiting "Angels" who will choose a
teen to sponsor for Christmas. We have a few more children in need of sponsors. 
The foster home that we have selected to adopt currently provide housing for up to 20 teen boys and girls between the ages of 13-19.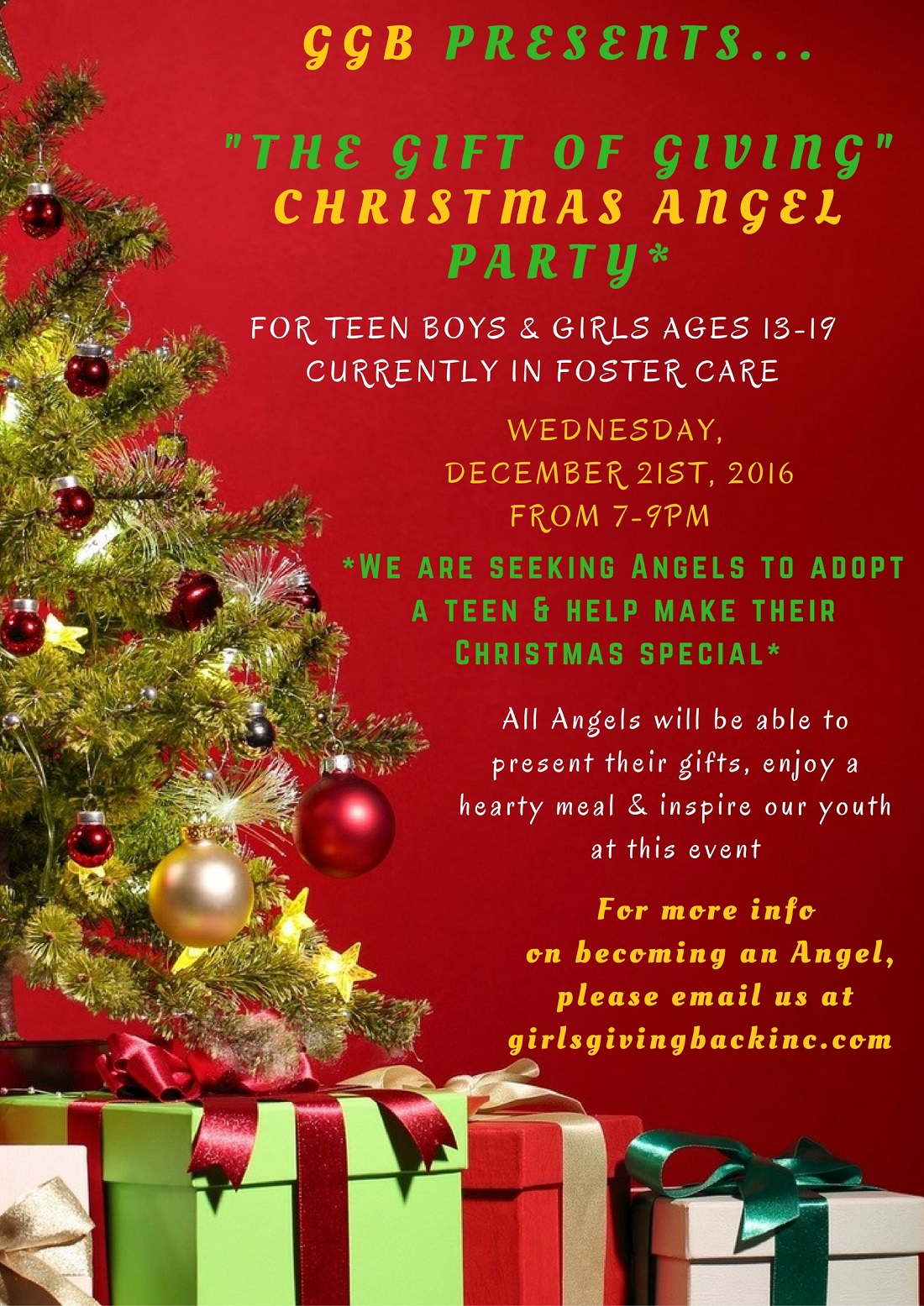 On Wednesday, December 21st,
GGB will be hosting a dinner for our teens and "Angels".
This dinner will serve as a gifting and bonding experience for our youth and their Angels.
We encourage "Angels" to inspire and uplift our youth during these difficult times around the holidays. Our research has proven that our youth find it the most difficult to cope during the Christmas Holidays. 
If you're interested in sponsoring a teen for Christmas, please contact us today via email at girlsgivingbackinc@gmail.com
We will share their wishlist that includes the youth sizes, interest and items they would like to have for Christmas. Angels are able to shop at their own leisure and are NOT obligated to satisfy all items on their wishlist.
Looking forward to partnering with you to create a special
Christmas Holiday for our youth!
for More info on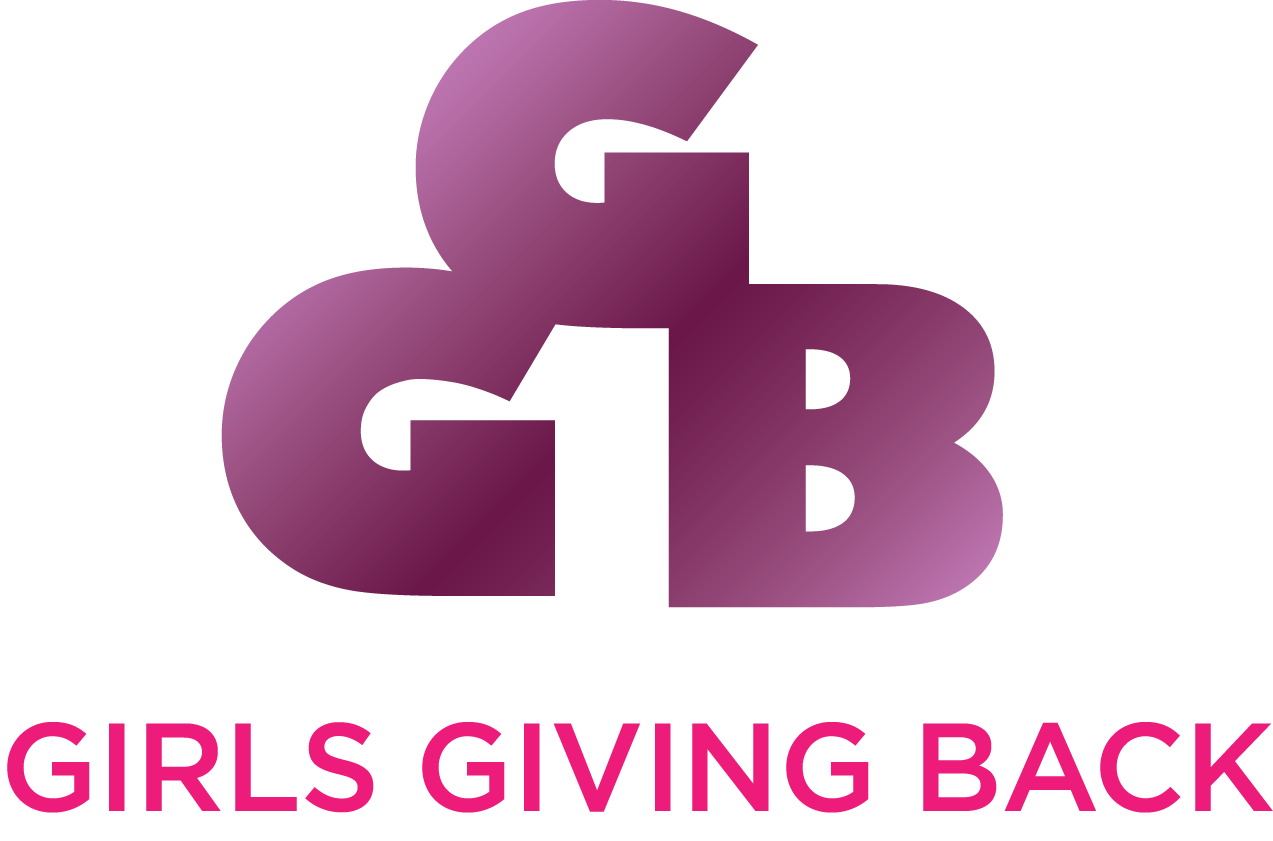 please visit us online at GirlsGivingBackInc.com
Follow us on Twitter/Instagram @ggbatl
Facebook/girlsgivingbackatl  
When & Where
Private Location to be provided



Wednesday, December 21, 2016 from 7:00 PM to 9:00 PM (EST)
Add to my calendar
Organizer
Who We Are?
Girls Giving Back(GGB)non-profit organization was birth out of the passionate hearts of 2 women with similar ambitions to make a difference in the lives of the needy.  Our mission is to bring attention to the homeless population in Atlanta while assisting to decrease these numbers by becoming directly involved in an effort to provide meals to the less fortunate.  Our second initiative was to inspire and impact the lives of our youth through mentorship and summer camp program.  We are proud to state that we are succeeding in these goals with hopes to expand the GGB brand throughout multiple communities, cities, states and internationally.
Operating out of faith since 2014, our non-profit organization has been able to jump start our operations by using our own funds, donations and the help of volunteers to build a strong foundation of leadership to guide our growth and expand our services to assist more families in need.
GGB is a Georgia corporation in good & active standing that retains an approved 501c3 status and is managed by a board of directors
Contact us online at www.girlsgivingbackinc.com 
Follow us on social media @ggbatl on Twitter & Instagram & Girls Giving Back ATL on Facebook