Description
The MD Transportation Authority final outreach event for 2019 is fast approaching. We will continue to inform you on the various opportunities goin on in the State of Maryland. We also plan to have an hour of "Speed Partnering" also known as Matchmaking. In attendance will be various State agencies and Prime contractors to include:

MD Department of Transportation - Opportunity MDOT

MDOT Maryland Aviation Administration

Maryland Department of Labor, Licensing and Regulation

AssuredPartners of Maryland, LLC DBA Centennial Surety Associates, Inc.

Skanska USA

Wagman
And you do not want to miss our featured guest speaker who is nationally recognized presenting to you "The 7 Wealthy Habits of Successful CEO's".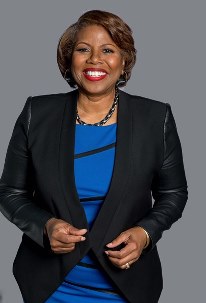 Ms. Deborah Owens, America's Wealth Coach™
Thank you and we look forward to seeing you on September 21st!

*Individuals who require special accommodations under the Americans with Disabilities Act (ADA) or who require translations services (free of charge) should contact the organizer at least seven (7) days prior to the event.