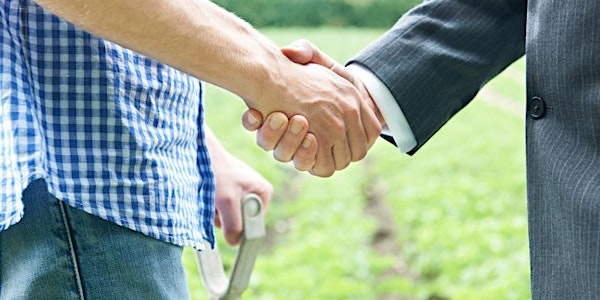 Getting Water Tech Flowing for Agriculture
When and where
Location
Fresno Convention Center Exhibit Hall 848 M St. Fresno, CA 93721
Description
A Western Growers "Deeper Dive" on Agtech Innovation.
Join a lively discussion on March 27th as we explore opportunities to drive innovation and collaboration in water management technology. We will look at balancing the promise of new ag technologies, with the realities of farming, to create value for growers.
Not only will we take a deeper look into the water management challenges, but also the obstacles that water technologists are overcoming to create real solutions that work for central valley ag.

We are pleased to announce A.G. Kawamura as our lunch keynote speaker. Join us as he discusses "Setting the Table," sponsored by AT&T.
The event is designed to encourage an interactive discussion between a panel of growers and AgTech professionals, as well as the audience, to help advance innovation and adoption of irrigation technology.
To "pitch at the event" submit here!
A Sample of the Day's Panelist
A.G. Kawamura, former California Secretary of Agriculture
Mayor Lee Brand, Mayor of Fresno
Stuart Woolf, Woolf Farming
Don Cameron, Terranova Farms
Steve Patricio, Westside Produce
Cannon Michael, Bowles Farms
Kevin France, SWIIM
Manu Pillai, Waterbit
Rich Bernier, Simplot
Jedd Forbes, WIldeye
John Jefferson, AT&T
Aaron Magenheim, AgTech Industries
Paul Noglows, Forbes (Moderator)
David Zoldoske, Center for Irrigation Technology & California Water Institute at CSU Fresno (Moderator)
Ryan Jacobson, Fresno County Farm Bureau (Moderator)
Hank Giclas, Western Growers Association (Moderator)

Presented by