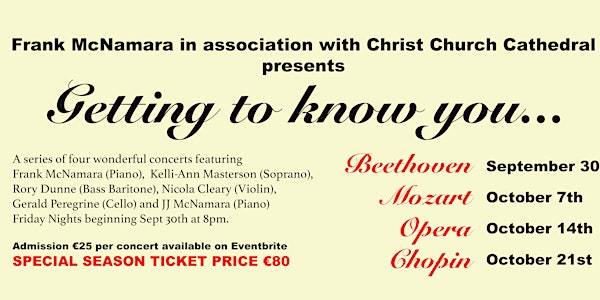 Getting to know you...
Getting to know you.. is a series of four classical concerts with Frank McNamara and guests
When and where
Location
Christ Church Cathedral Waterford 1 Cathedral Square X91 A447 Waterford Ireland
Refund Policy
Contact the organizer to request a refund.
About this event
The series kicks off on Friday September 30th with a special concert featuring Beethoven. "Getting to know you...Beethoven" features Frank McNamara on piano, Nicola Cleary on Violin and Gerald Peregrine on Cello. The music, chosen by Frank McNamara, is an exciting cross-section of Beethoven's lifetime output. Programme includes the Moonlight Piano Sonata, The "Spring" Violin Sonata, Cello Sonata No. 5 and the haunting "Ghost" piano trio. Frank introduces the composers and the music in his inimitable light hearted yet informative style.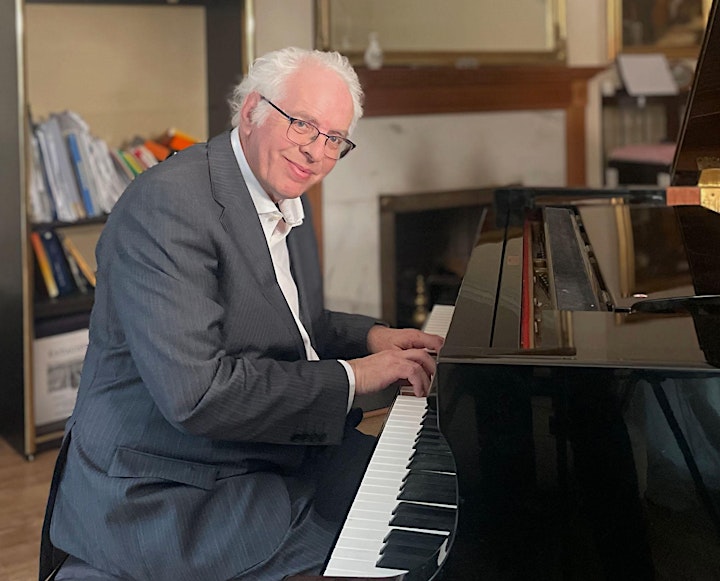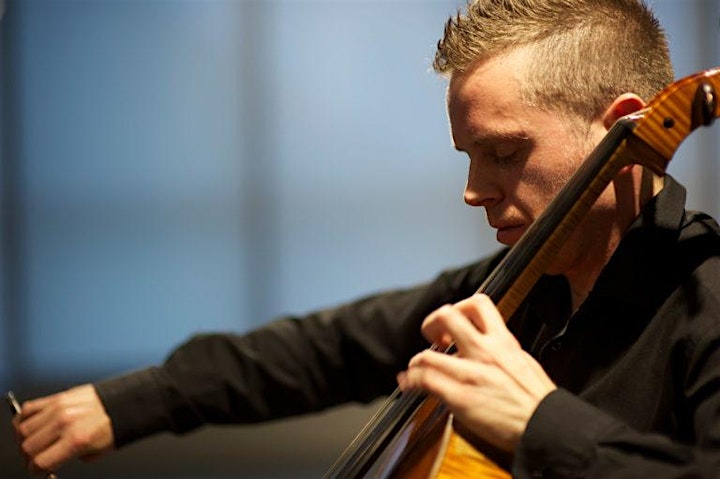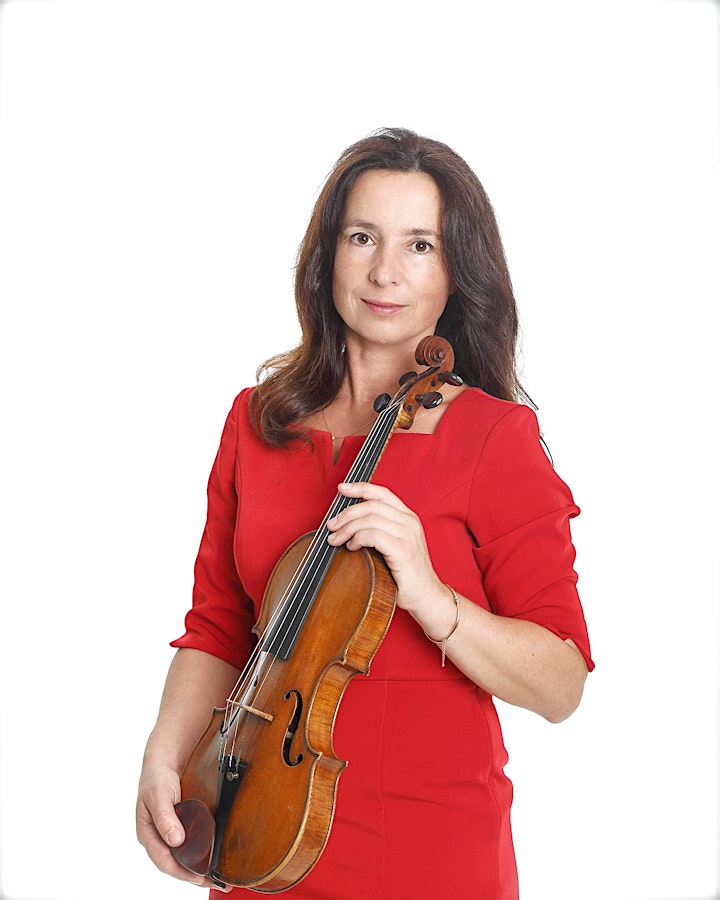 The second concert of the series is Getting to know you...Mozart. This will be on October 7th at 8pm and features the musical genius of Wolfgang Amadeus Mozart. Frank McNamara will tell us stories about the composer and the chosen music. The programme will feature piano music, performed by JJ McNamara and Frank, piano and violin music with Deirdre Reddy on violin, and songs from Mozart's great operas with Kelli-Ann Masterson (Soprano). A wonderful night's entertaiminemt - fun, entertaining and informative.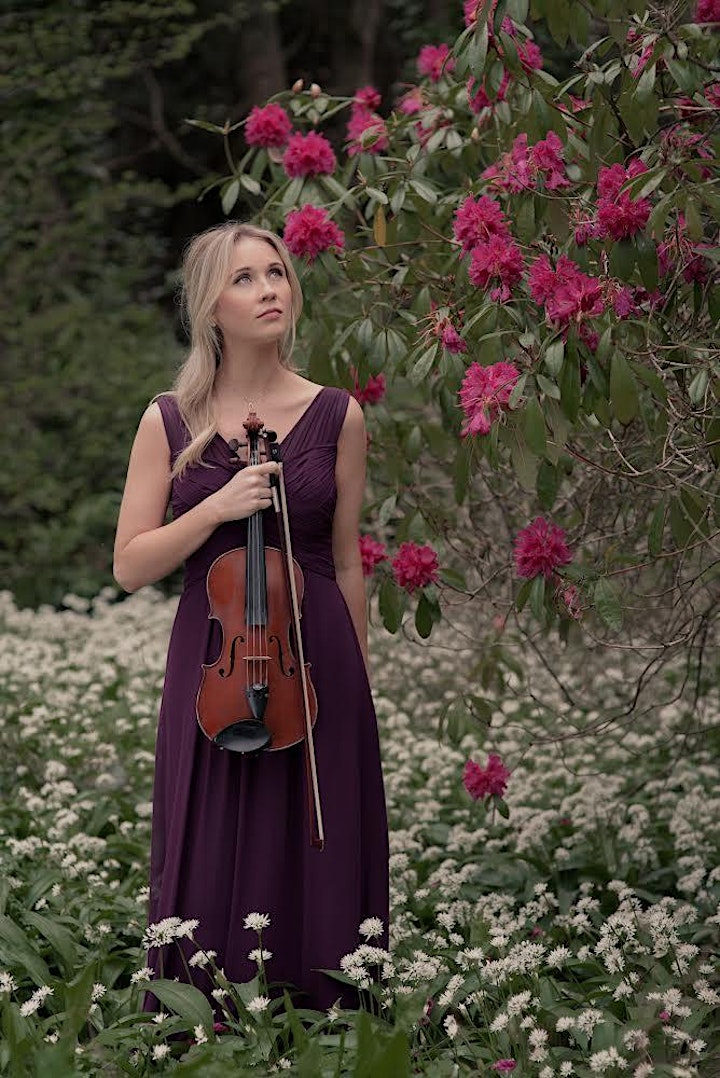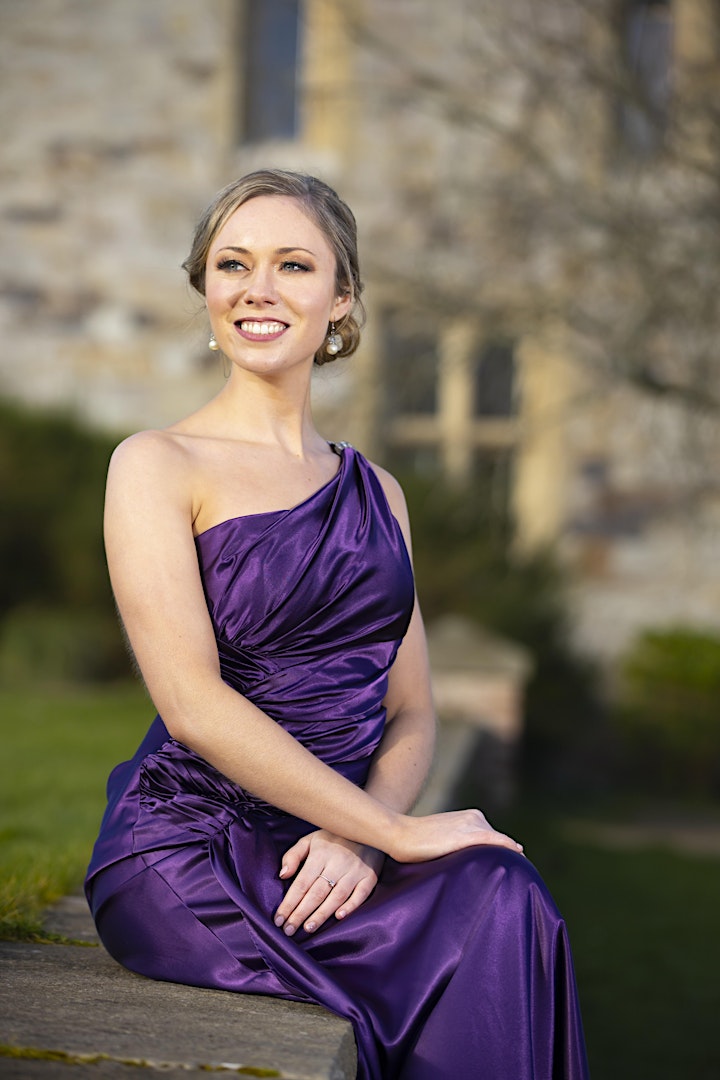 Friday October 14th is Opera night at Christ Church Cathedral Waterford, the third concert in our current series of "Getting to know you..."
This celebration of opera will feature the wonderful talents of Kelli-Ann Masterson (Soprano) and Rory Dunne (Bass Baritone) with Frank McNamara at the piano, with works by Handel, Mozart, Puccini, Verdi, Donizetti and many more favourites. Frank will tell us the stories of the various operas featured and their composers.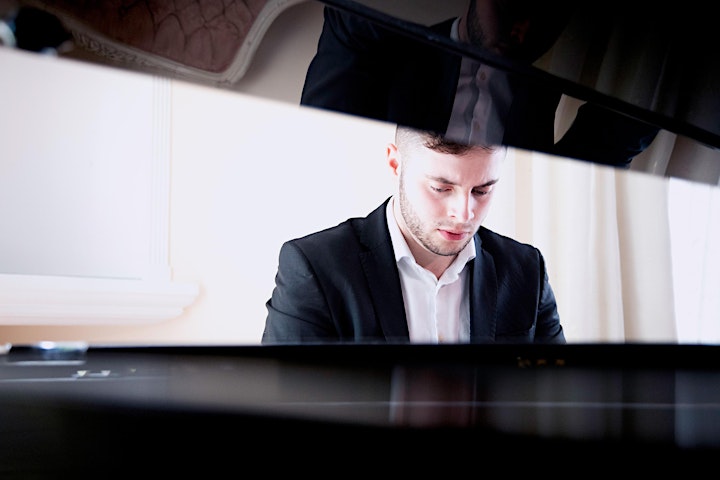 Getting to know you...Chopin is the final concert in the series and features the beautiful music of the "poet of the piano" Chopin. The performers in this concert will be father and son Frank McNamara and JJ. Waltzes, Preludes, Nocturnes and Ballades - a wide representation of Chopin's wonderful compositions with stories about the composer's life and times and about the music itself, all in the imitable laid-back style of Frank McNamara. This concert takes place at Christ Church Cathedral Waterford on Friday October 21st at 8pm.