Event Information
Location
New Jersey Department of Transportation
E&O Building, Second Floor, Training Room A
1035 Parkway Avenue
Trenton, NJ 08625
Description
Tech Talks! Brown Bag Lunch Series presents:
Getting through the Green: Smarter Traffic Management with Adaptive Signal Control -

2nd Date Added!



---
Due to popular demand, Assistant Commissioner Kingsland will offer a 2nd presentation for the Tech Talks! Brown Bag series on January 29, 2018.
He will speak about the NJDOT's implementation of Adaptive Signal Control (ASCT) technology. ASCT, in combination with well-engineered signal timing, allows for faster responses to traffic conditions. This means that there is improved traffic flow and less unnecessary delay. ASCT is one of the Federal Highway Administration's Every Day Counts initiatives. Mr. Kingsland will highlight recent NJDOT project work where ASCT has been successfully deployed.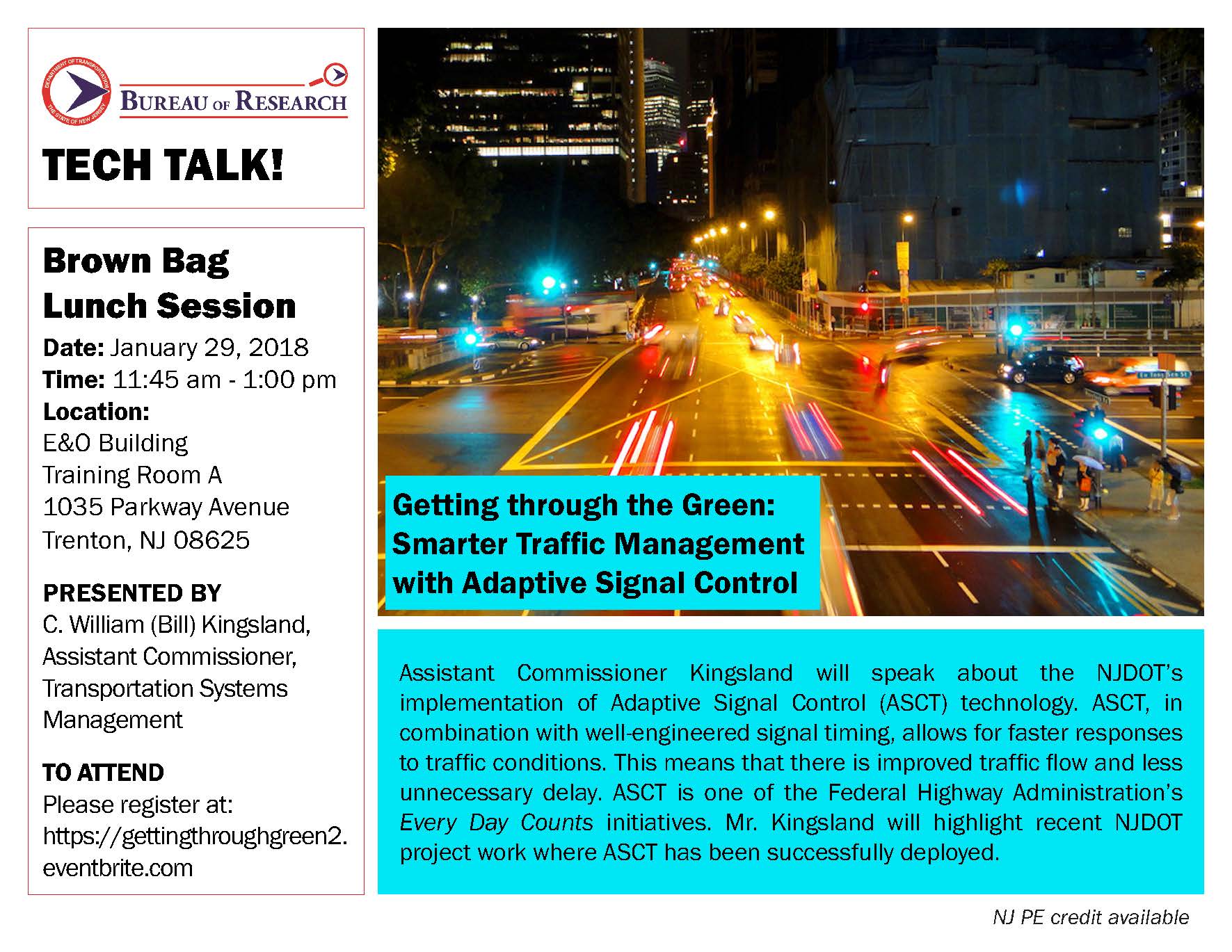 Date and Time
Location
New Jersey Department of Transportation
E&O Building, Second Floor, Training Room A
1035 Parkway Avenue
Trenton, NJ 08625