Description
Co-lead by Global Innovation Exchange and ANDE's East Africa Chapter
When: May 17 at 8:00 AM ET / 3:00 PM EAT / 5:30 PM IST / 1 PM BST

Having a strong network of champions can be the reason for your social enterprise's success, supporting you with your goals every step of the way. In this workshop, you will learn why this is important for fundraising, and how to build a network and keep them engaged.
During the workshop you will learn:
The importance of having a network of champions for fundraising and who should be in the network.

How you can build a network of champions with tactics such as storytelling about your social enterprise or nonprofit.

Ways in which you can and should be tweaking your pitch and story to different people or audiences.
You will walk away, prepared with how to build a network of champions to help you with your fundraising efforts for your social enterprise or nonprofit.
Speakers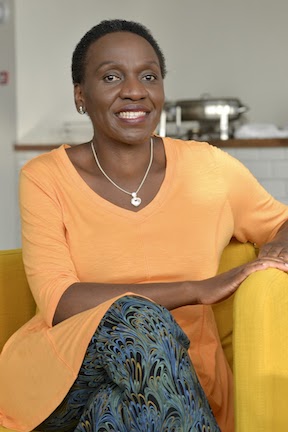 Frida Owinga is the founder of PassionProfit Ltd., an organization that provides Business leaders with mentoring, networking and access to capital so that they can build thriving world class enterprises of impact to transform their communities. She is a leading authority on entrepreneurial thinking with over 25 years' experience, education and exposure in for-profit and non-profit environments across geographies and industries. She is an International Speaker, certified Business Mentoring Coach. She is a member of ANDE EastAfrica, Steering committee, VP-Chapter Development for OWIT, Intl. and National Director of Founders Network, a Community that supports founders to build thriving businesses of impact. She is the producer of Founders Channel, a Youtube channel that provides insights and strategies for build thriving business of impact. Frida believes that destiny is a function of one's choices, decisions, and actions.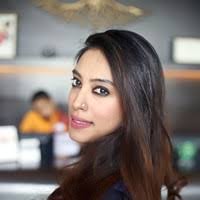 Niluufer Jain is an Entrepreneur, master trainer and a Career Coach. As the Founder of The Happy Career Project, Niluufer believes in empowering her clients to achieve greater success and living fulfilling career lives. Her 7+ years experience transcends industries such as telecom, education and consulting with an audience such as Industry leaders, entrepreneurs, professionals and students, impacting more than hundreds of individuals in their career journey through her career development services. With a diverse background as an entrepreneur, she has been part of international networking groups, training entrepreneurs on investor deck presentations and investor pitches. She has interacted, trained, and networked with more than 2000+ entrepreneurs, as part of BNI (Business Networking International) while having served on the leadership team. She has also interacted, trained and mentored more than 20+ social entrepreneurs individually for fundraising just this month.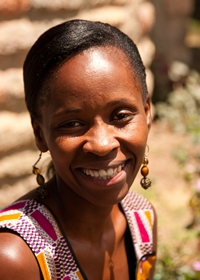 Winnie Gitau is the co-founder of Kwangu-Kwako Limited, a social enterprise, (limited company) registered in October 2015. Kwangu-Kwako is a social enterprise that builds safer, healthier homes for families in informal settlements in Nairobi, Kenya. They manufacture modular pre-cast concrete panels, use the panels to build a safer, more secure home as a viable alternative to "mabati" structures. Homes that are suitable for low-income earners or people in informal settlements.
---
This event is part of the Digital Pitch Contest (&Resources) Initiative by Global Innovation Exchange. This is the second workshop in a 3-part series, Getting Your Pitch Right. This workshop is in partnership with ANDE's East Africa Chapter.
About the Digital Pitch Contest (& Resources)
The Digital Pitch Contest is a 3-month immersive experience to help you improve your fundraising pitch and secure the right support you need for your social enterprise. This includes a tutorial video, 3-part digital workshop to train you in various parts of pitching and a Digital Pitch Contest to put your new pitch to practice for a chance to win a grand prize including video production, 1-on-1 coaching and free access to the Smart Impact Capital Toolkit. This initiative is led by Global Innovation Exchange, in partnership with the U.S. Agency for International Development, Australian Department of Foreign Affairs and Trade, Grand Challenges Canada, The Aspen Network of Development Entrepreneurs, SecondMuse, Duke University, Vivid Story, Nathan Gold and more.

About Global Innovation Exchange
Global Innovation Exchange (GIE) is a tech platform that aims to accelerate innovation in developing countries. The platform helps innovative social entrepreneurs fundraise more effectively, funders make smarter innovation funding decisions and other development professionals learn more about innovation in developing countries. GIE is supported by the U.S. Agency for International Development (USAID), the Australian Department of Foreign Assistance and Trade (Australian Aid), the Bill and Melinda Gates Foundation and the Korea International Cooperation Agency (KOICA) and managed by Results for Development.
About the ANDE East Africa Chapter
The ANDE East Africa Chapter brings together ANDE members who support small and growing businesses (SGBs) in East Africa. We work with our members to identify common challenges that can be addressed collectively. This has led to a variety of programs, including developing a legal toolkit for enterprises in Kenya. Most recently, we hosted the Metrics from the Ground Up conference in Nairobi in February 2018, taking the opportunity to focus on impact assessment tools and resources for a Sub-Saharan African context. We seek to create connections and opportunities to create environments in which SGB entrepreneurs can thrive.