Description
WordPress powers about 26% of all websites. It is incredibly powerful and flexible for building websites big and small. Whether you need a blog, ecommerce, or membership site, WordPress will allow you to do that without any coding required. Because of the open source nature of WordPress, you'll be able to find themes and plugins to fit any project.
In this workshop, learn the basics. What can WordPress do? What can't it do? Is it right for your project? We'll build a simple WordPress site, talk about what's needed to get a site going, and how to find the resources you may need in the future.
Join us for a Q&A and presentation. Refreshments provided.
About Nate Cooper
Nate Cooper is the founder of Reboot at qLabs, an education company in NYC. After working in marketing at Apple Inc, Nate has established himself within the New York tech and entrepreneurial community writing on the subject of business strategy. Forbes said Nate is "deeply embedded in the New York tech scene, giving practical and insightful advice..". His writing has appeared in Mashable and his book Build Your Own Website: A Comic Guide to HTML, CSS and WordPress has been a bestseller in Programming: CSS books on Amazon.com.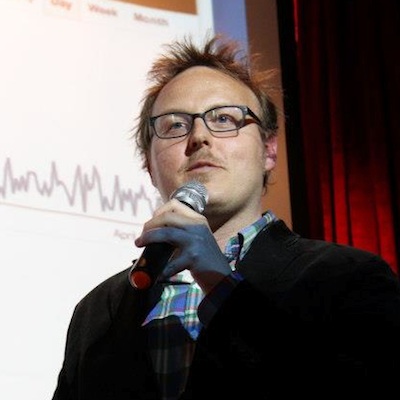 ---
---

Are you ready to Reboot your career?
Check out our Coding Bootcamp for Beginners
Starts January 30th
an in-person four week bootcamp, plus ongoing mentorship
---
Testimonials
"Nate's an analytical thinker that pays attention to detail. But what I value most is his willingness to have the difficult conversations that make a difference. That's a hard role to take as an advisor, but one that is critical to success."
Evan Hammer
CEO and Founder, SmartHost
"Nate has an ability to translate computer-speak into English, which, along with patience and empathy for his students, makes the grueling work of wrapping one's head around unfamiliar and complex ideas more bearable, and even fun."
Jill Peterson
Co-Director, Public Displays of Affection