Description
Fancy pottering around in the bay in a boat, a spot of coastal cruising, or something much more ambitious? Moving on from sailing a dinghy? Wondering if it's really for you and your family? Maybe you've just signed up for a course.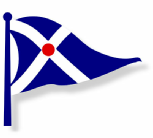 Come along to our free open evening.
Listen to a couple of short presentations and then see what you can learn from sailors who have been through the whole experience themselves and now have plenty of sea miles behind them. Ask about:
Qualifications you need
Buying and maintaining a boat — sail and power.
Where to keep it
Chartering
Joining a club or association
How much it all costs
The evening will be very informal and there's no commitment to join anything. So come and sample the enthusiasm and fellowship that go hand-in-hand with our pastime. For more information on the event, the MCA and other similar events elsewhere in the North West see the MCA website www.manca.org.uk or contact info@manca.org.uk.
The event is supported by the Royal Yachting Association and is the first of a series over the winter in the North West.