Description
Join us for Getting Started + Doing More with Grid in Birmingham
This two day course is perfect for anyone who wants to learn how to use Grid, our flagship AAC software for people with disabilities. You will also receive a free Grid 3 training licence.
Day 1
Our introductory training day covers everything you need to get started with Grid. We'll take you through setup and orientation, show you how to customise ready made grid sets and create new resources.
Day 2
Our advanced training day is designed for anyone who is confident with Grid and wants to enhance their skills. Take an in-depth look at advanced editing features plus many more hints, tricks and shortcuts. You will also learn how to use Grid for Computer Control, Environment Control and Accessible Apps.

---
Course outline - Day 1
Introduction to communication & AAC
Beginning with Grid
Success with symbols
Talking with text
Creating grid sets and editing basics (choose between symbol or text)
Do more with Grid
Moving on with editing (choose between symbol or text)
Next steps and ongoing support
Exploration
Course outline - Day 2
Introduction
Alternative access workshop
Environment control
Computer control
Advanced editing
Accessible apps
Next steps and ongoing support


---
Venue
Our Birmingham event will be held at the Hyatt Regency in the city centre.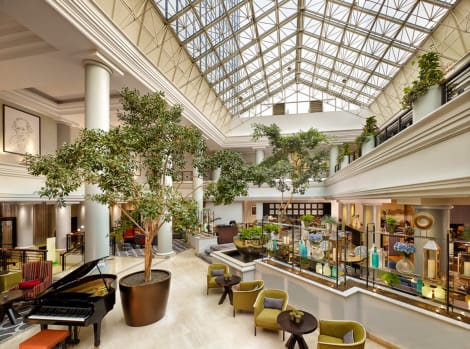 ---
FAQs
What do I need to bring on the day?
It is essential that you bring a laptop with you. You will need to download and install the trial version of Grid 3 in preparation for the day. There will not be an opportunity to download the software on the day so it is essential this has been done beforehand

Will my laptop run Grid 3?
https://thinksmartbox.com/answer/grid-3-minimum-specifications/
I haven't got a laptop - can I borrow one?
If you are unable to bring a laptop, please let us know. We have a limited number available for pre-booking only. Please email trevor.mobbs@thinksmartbox.com to reserve a laptop (first come first served).
Can I put the Grid 3 license on a different computer?
The free licence is for a professional's PC. It would be fine to use the licence on your desktop rather than your laptop for example, but it must not be used on an end user's communication aid.
I've already got Grid 3, can I come along for free?
No – the delegate fee is a contribution towards the cost of the event, so this will need to be paid regardless.
Can I swap my Grid 3 Licence for a different software licence?
No – the ticket price includes an assessment licence of Grid 3 which cannot be exchanged for another product.
Do I still get a Grid 3 assessment licence if I attend a one day event?
The assessment licence is included when you complete Getting started with Grid (when attended on its own or as a part of the two day training), it is not included with Doing more with Grid on it's own.
I am an AAC user and I need to bring my PA with me - do they have to pay too?
No - please email info@thinksmartbox.com and we will arrange a complimentary place for them.
Do I need any prior knowledge of Grid to attend?
No prior knowledge required - the course is designed for beginners.
I've installed the free trial already, and it has expired. What should I do?
That is fine. Bring along the laptop with the expired trial - just let one of the Smartbox team know on arrival and we'll get you up and running.
Can I pay by invoice rather than credit card?
We prefer online payment via the Eventbrite website, but if this is not possible please contact info@thinksmartbox.com. Please note that invoices require payment within 7 days of receipt. In the case of late bookings, payment must be received before the event takes place.
Can I get a refund if I cancel?
We offer full refunds for cancellations up to 1 week before to the event. In this case the cut off date for full refunds is 27 November.
How do I get to the venue?
Directions and transport options are available here.
Parking
There are very limited car parking spaces available at the hotel for £25 per day on a first come, first serve basis. It's recommeded that you use one of the following car parks:
Mailbox Q-Park: B1 1RD
Parking fees are £21 for up to 24 hours. A 15% discount for 24 hours is offered to hotel guests, please have your ticket scanned at the hotel reception to activate the parking discount. Maximum vehicle height 2.05m.
Q-Park Brindleyplace: 1 Brunswick Street, B1 2JF
Parking fees are £19 for up to 24 hours. The car park is accessible 24 hours a day.
Disabled Parking
For Blue Badge holders, please contact the hotel at +44 (0) 121 643 1234. Our team will be happy to offer parking assistance.