Description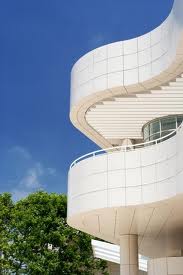 Like most great adventures in social media, it all began with a tweet.
It was a quick blast of back-and-forth tweets between some social media users in Los Angeles County and Orange County that hatched the idea for a Southern California tweetup.
Two days later, the social media friends -- most of whom have yet to meet each other -- selected the picture-perfect venue for Instagram and an optimized theme for a hashtag -- #GettySocial.
And they invite you to join them for an informal and informational Southern California cultural arts tweetup -- one of the first of its kind.
-------------------------------------
Getting Social at The Getty
10 a.m. to 3:30 p.m. Saturday, Feb. 16
J. Paul Getty Museum, 1200 Getty Center Dr. (off the I-405)
Los Angeles, CA
--------------------------------------------------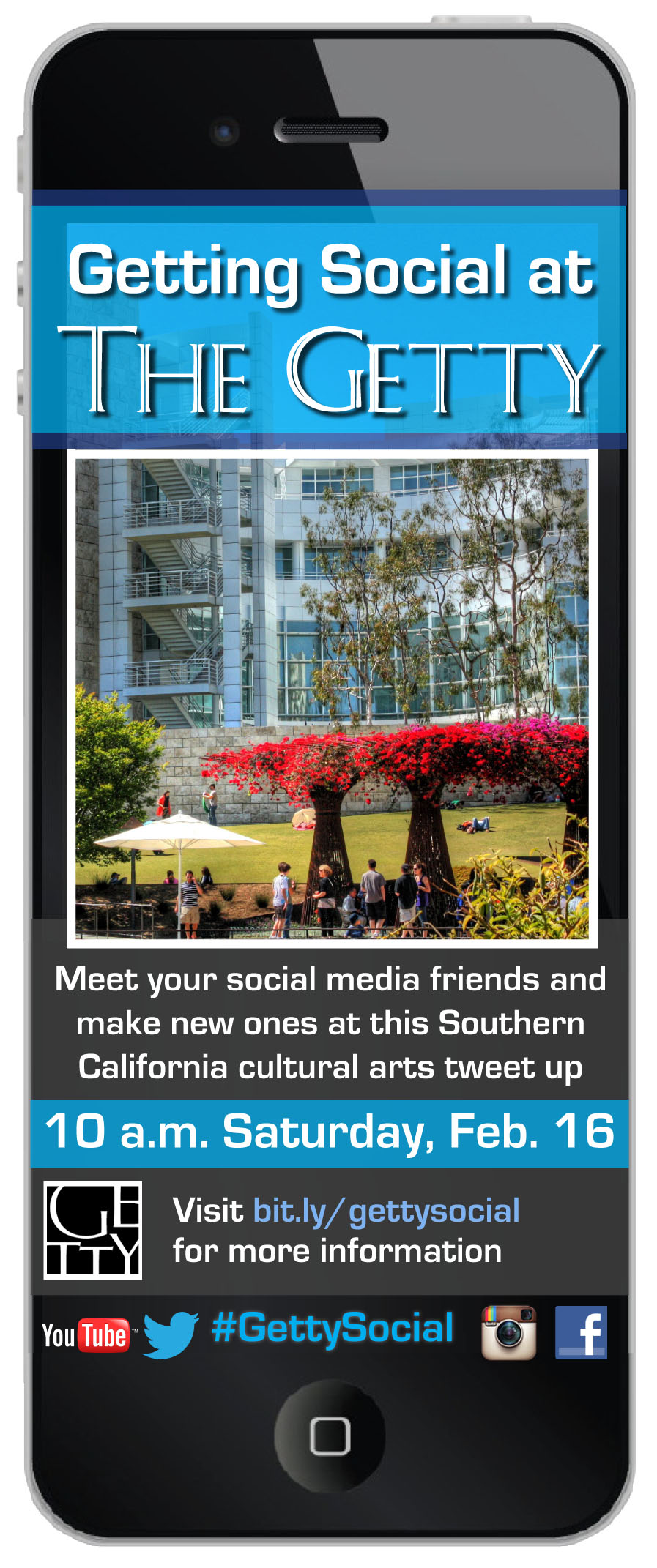 Come with your Facebook friends or meet new ones you've first chatted with on TweetDeck or HootSuite.
Capture the unique moments on YouTube, Viddy, SocialCam, Snapchat or the latest social media tool as we learn how international museums and other cultural organizations are tapping into the power of digital media to cultivate meaningful relationships, foster deeper insights and create compelling interactive experiences.
Because it's social media, this event is an open invitation for all to come join us for a fun and interactive day.
And we won't have a formal agenda -- just a digital map to help us maximize the fun experience by using a social scavanger hunt to highlight the must-see, must-hear and must-do features of the Getty Museum -- both inside and out.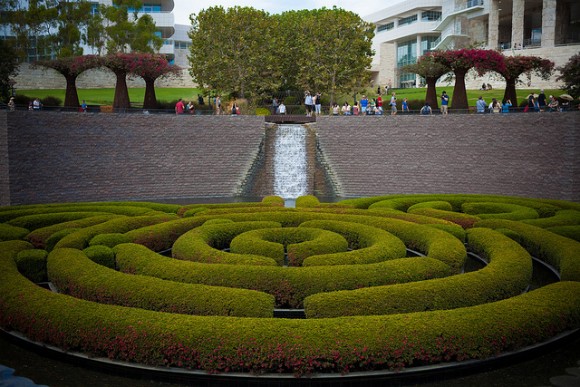 Although the museum does not have an entrance fee, there is a $15 parking fee.
Carpooling is encouraged to the Getty Center located off of the San Diego Freeway (I-405). Transit options are also available to the Getty Center in Los Angeles.
Check out this page for additional information about the museum.
Social media users from Los Angeles County, Orange County, Ventura County, the Inland Empire, San Diego and other areas are welcome to converge in friendship and to share in connecting with new contacts, enriching existing relationships and reconnecting with old acquaintances.
Los Angeles Hosts
Beverly Macy, Founder and President of Gravity Summit and UCLA Faculty @beverlymacy
Lana Layne, On-air Host and Digital/Social Media Strategist @lana_layne
Orange County Hosts
Ted Nguyen, Social Media Strategist @tednguyen
Laura Billiter, Cal State Fullerton Titan PR @laurabilliter
For questions, comments and just to share the event with your networks, please use the hashtag: #GettySocial
Organizer of Getting Social at The Getty
The Festival of Arts is a non-profit organization that produces The Festival of Arts – California's Premier Fine Art Show and the Pageant of the Masters. For general information, call (949) 494-1145 or visit the website at www.LagunaFestivalofArts.org. The event is located at 650 Laguna Canyon Road, Laguna Beach, California.
Proceeds support the arts and art education in and about Laguna Beach.
#FestivalPageant