Description

The web, social media, and the shift to mobile devices are transforming the way we live, work, shop, and do business. Consumers have integrated the web into their everyday lives and activities. Businesses and nonprofits need to do the same. In this seminar, learn how to make the most of some core digital marketing concepts to grow your business.
You will learn about the elements of digital marketing, what's important, how to build a solid foundation, and the importance of building relationships with your customers and prospects. Websites, citations, social media, email marketing, and reviews are covered in this seminar where you'll leave with actionable steps you can take immediately to get results.
Presented in partnership with Delos Incorporated.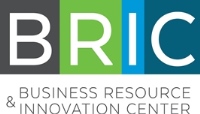 Speaker Donna Botti is the owner of Delos Inc. in Collegeville, and has been helping businesses make the most of new technologies since 1992. Donna helps businesses grow with marketing strategies, tools, and processes to make your business run more smoothly and give your customers a better experience.
Websites that work everywhere - desktop, tablet, or mobile

Customized marketing strategies for the digital age - social media, email marketing, search and online presence

A local resource for implementation and support
Delos is a Google for Work Partner and is also an accredited Constant Contact Solution Provider and Authorized Local Expert, earning the All-Star Award for the outstanding marketing results we achieve for our customers.