Event Information
Refund policy
Contact the organizer to request a refund.
Eventbrite's fee is nonrefundable.
I invite you to join me for a 3 month, confidential bookclub for vulva-owners where we will learn about sex, sexuality, and our bodies!
About this event
3 months, 3 books, and lots of women's wisdom. In my opinion, one of the best ways to learn about sex is to get educated! Not by reading stuff online, but REAL sex education by vetted sex educators, researchers and therapists.
Do you struggle sexually and wonder if you are normal?
You may wonder if you'll ever feel sexy, or get your desire back, OR wonder if you'll ever care if you have sex. I mean, what is sexy anyway? Isn't that subjective? And who defines that?
You might even compare yourself with an idea of what you are supposed to be doing, wanting or thinking about sex. Wouldn't it be nice to get clear on your own values around your body and sex, vs trying to fit into societies or someone else's template?
Your partner's requests might feel overwhelming, or underwhelming. Either you want it more, or he/they/she does. Maybe you have trouble having an orgasm, or don't even care if you have one. Sex might even feel like a chore. And for 20% of women, sex at some point in their lives in painful!
Many women tell me that they don't even know what they want sexually, much less how to communicate those needs to your partner(s).
Being a woman can feel hard, balancing our own expectations, and those of others. Being a sexually confident woman is even more elusive, in part because women get multiple confusing messages based on the media, religion, lack of research based sex ed and toxic messages about what healthy sexuality is.
How do you even sort through it all?
Communicating with your partner(s) can be hard. Communicating about your sexual needs can be harder.
The thing is, it doesn't have to be.
That's why I've started this Learn About Sex for Women bookclub.
I've curated 3 books that we will read over 3 months. We will meet virtually once each month to discuss the highlights in the book, and for $40 a month (book not included) I'll bring in all the new research I know about and guide the conversation.
Knowledge is power.
I'm inviting you to join the conversation. I'm inviting you to join the movement of women taking charge of their minds, hearts and bodies both in the boardroom AND bedroom.
Want in?
Contact me at info@drchristinamcdowell.com or sign up here! Books titles will be released once registration is completed.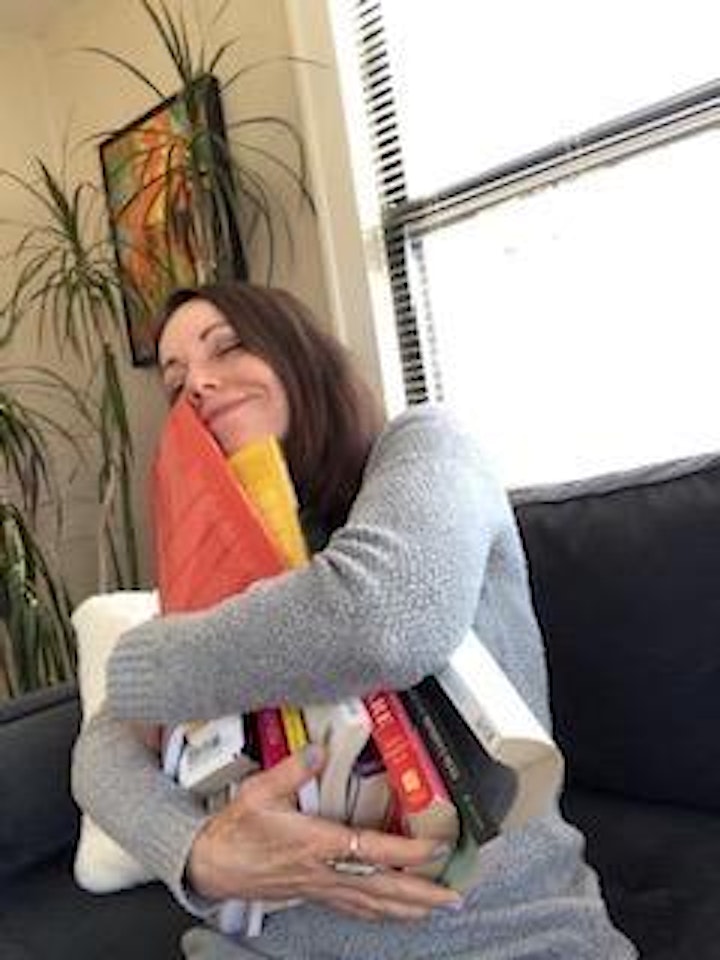 Date and time
Location
Refund policy
Contact the organizer to request a refund.
Eventbrite's fee is nonrefundable.
Organizer of Getting Real - A Women's Bookclub to Explore Sex, Sexuality, and Desire
I am a therapist and the founder of the Wellness Collaborative in historic Westport, Kansas City, MO. I have earned my PhD from Saybrook University, a MSW from KU, and a BA from Rockhurst University. I have worked with individuals and couples for 17 years, always striving to help them live their lives in an intentional and authentic manner. 

I have chosen to specialize in the areas of both sexuality and creativity because, while they are both what make us exquisitely alive, they can often be aspects of us that are confusing or fear-laden. I love the beautiful complexity that makes us human. I am delighted by watching people embrace and fall in love with the tender and courageous parts of themselves; I know I've done my job when my clients can craft and own their personal story in a way that's meaningful to them. 
We are in a time of deep transitions. If I can help people find their own unique gifts and personal, powerful voice, I have done my work.