Multiple Dates
Getting involved with COMMERCIAL Real Estate CONNECTION$
Actions and Detail Panel
Getting involved with COMMERCIAL Real Estate CONNECTION$
Multiple Dates
Sales Have Ended
Registrations are closed
If the time has expired, please note that these meetings are held on multiple days @ 10:30AM. Our goal is to end our sessions by 11:30AM. **Due to limited seating, we CANNOT allow walk-in guests [please RSVP online]. Thanks for understanding. *Concerns? Please CALL/TEXT - Ernest Alonso: 949.929.8139
Sales Have Ended
Registrations are closed
If the time has expired, please note that these meetings are held on multiple days @ 10:30AM. Our goal is to end our sessions by 11:30AM. **Due to limited seating, we CANNOT allow walk-in guests [please RSVP online]. Thanks for understanding. *Concerns? Please CALL/TEXT - Ernest Alonso: 949.929.8139
Description
Ernest Alonso | COMMERCIAL CONNECTION$ cordially invite you to attend one of the following private presentations set for:
Wednesday, December 7th 2016

Wednesday, December 14th 2016


Interested in being a Speaking Sponsor?
The main focus is to openly discuss strategies for you to introduce your services or products to benefit Commercial Real Estate Owners, Investors and Industry Professionals (we will also directly help you prepare and support your venues hosted in Southern California).
Interested in being a Promotion Partner?
If you or someone you know is interested in getting involved in helping publicly promote events hosted by COMMERCIAL CONNECTION$, please continue reading below to learn specific details regarding events scheduled for 2017 (there are excellent incentives for being our Ambassador!).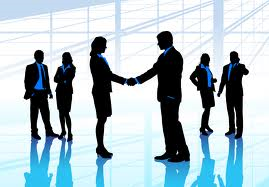 MISSION of COMMERCIAL CONNECTION$
Dedicated to proactively delivering access to key people who are ready and eager to assist Commercial Real Estate Investors, Brokers, Agents and Affiliates with customized marketing and business development solutions. Offer productive activities that will help create an immediate network of business connections. At most events, everyone is encouraged to introduce themselves to all fellow attendees. In some unique cases, there will be legitimate offers to 'learn and earn' excellent commissions and/or referral compensations!
SYMPOSIUMS & TRAINING WORKSHOPS
The most valuable learning experiences in 2017 will be gained from attending educational, technical and marketing Training Workshops hosted and sponsored by our Partners.
COMMERCIAL CONNECTION$ will always participate in hosting, sponsoring and/or attending events with atmospheres that allow open communications, positive and welcoming attitudes and continual collaboration to cross-network. All guests will be treated with the utmost professional respect and encouraged to share successful and failed transaction experiences!
NETWORKING EVENTS
Your 2017 schedule should be filled with as many networking events as possible! From Business Brunches and Learning Luncheons to Golf Tournaments and Social Mixers! Those who go will know the true rewards from making key contacts and earning valuable referrals in 2017!

*If the Chamber or the City Conference Room is not available or our group is too small, we will use a private conference room located inside the Chino Hills Library.
**Please ask the Library Manager/Staff for guidance.
***Please join us immediately afterwards for a social luncheon at a nearby Restaurant in Chino Hills / Chino.
Interested in Hosting/Sponsoring Lunch?
Please CALL or TEXT
Ernest Alonso
909.573.5097
949.929.8139